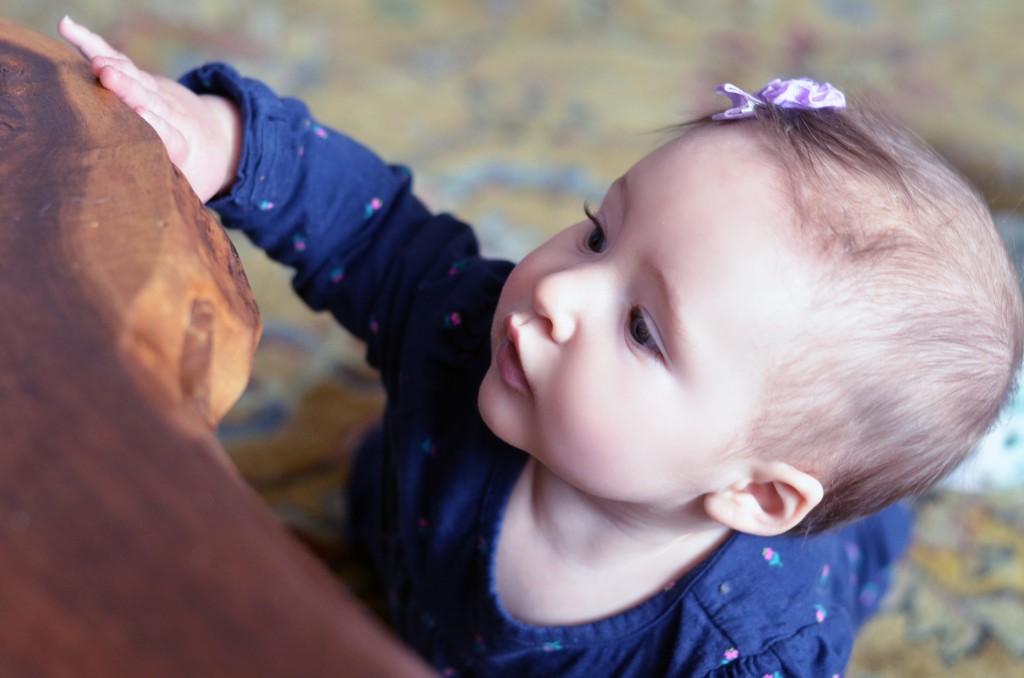 "a portrait of my daughter, once a week, every week, in 2014″
She's seven months old. And I'm sitting here with a heavy heart. I have days like this. Days where I feel overwhelmed with the uncertainty and the sheer terror of life. Days when I think about my lost sister, about my friends, about people who are facing far more than they ever should. But as I drove home from campus tonight, I also thought about what I'd tell my daughter when she was seven, when she was seventeen, when she was twenty-seven and driving home, feeling scared of life's unpredictable twists and turns.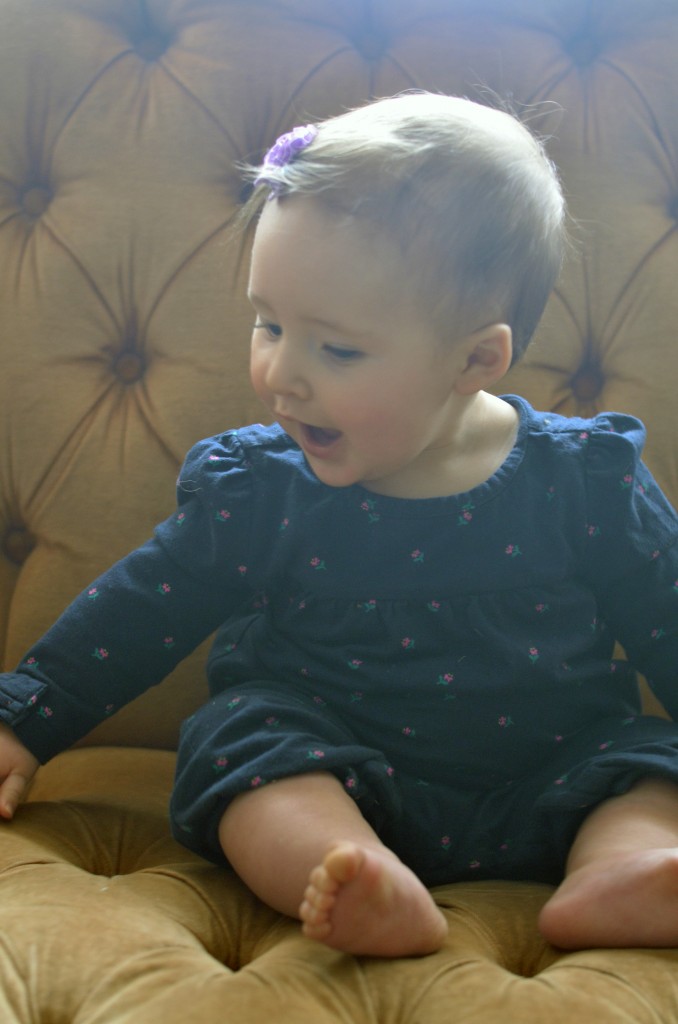 And I realized I'd tell her this: death and terror never have the final word. Although it may seem like darkness surrounds, there is a present and unfading light to be found in this world. We find it in faith…in family…in friends. And when those terror-filled times come, we'll find it even amidst the confusion and fear.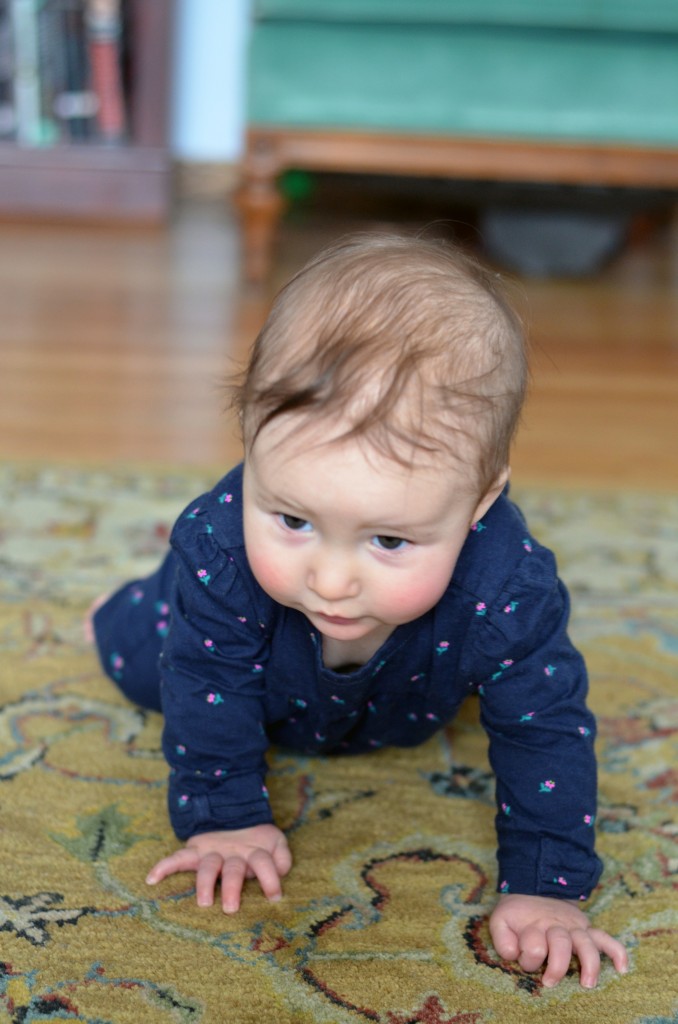 Lucy, you truly have been a bringer of light. After a season of darkness, your presence has filled our family with laughter. You're seven months old and you couldn't be any more perfect. You talk to us from the moment you wake, and you smile at delight when we walk into the room. You weigh nearly twenty pounds and I feel it in my arms as I carry you throughout our day. You're crawling now, an accomplishment you made just shy of the official seventh-month mark. (if you want to see a video…find me (@cakestand) on Instagram!) We've yet to baby-proof our house, but it's happening…this weekend. Standing is your new favorite activity, and you'll gladly reach for our hands or a table or the side of your crib for support.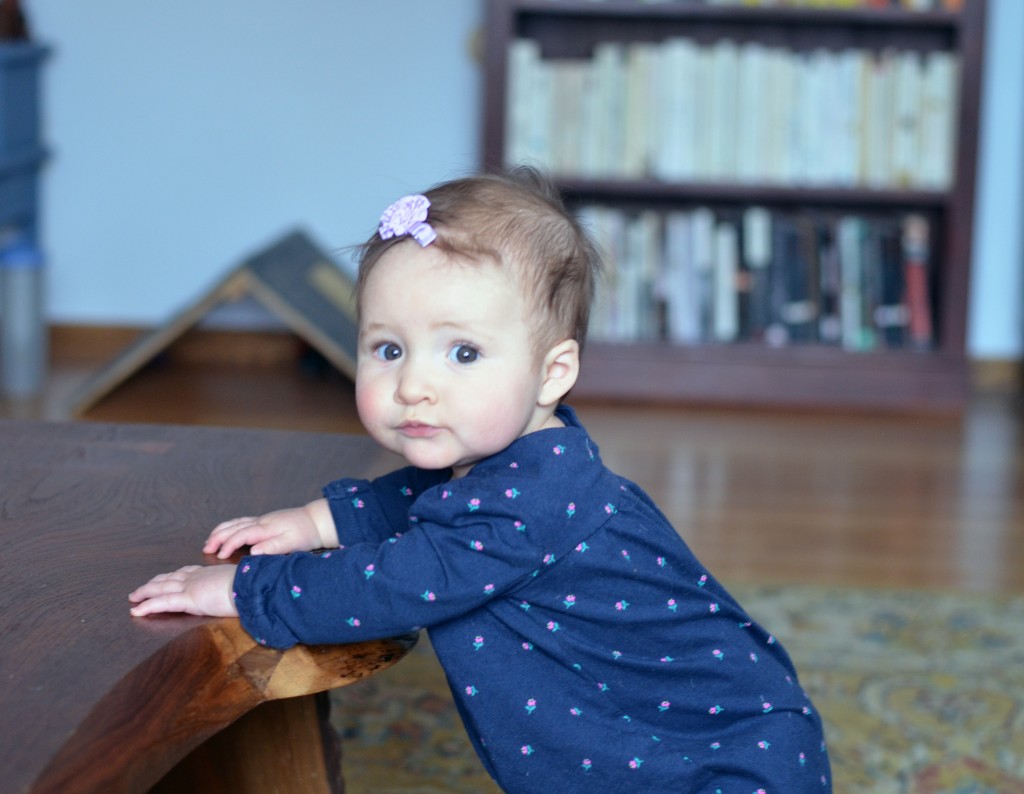 You still want to breastfeed all the time, and I'm happy to do it. We breastfeed at night. We breastfeed at the coffee shop. We breastfeed on our couch, on our bed, on our kitchen floor. You like broccoli and apples (maybe tolerate is the better word), and I have a feeling we'll keep breastfeeding for quite a while more.
There's so much more I could say about you. But know this, love and light and laughter are the words that come to my mind when I think about you.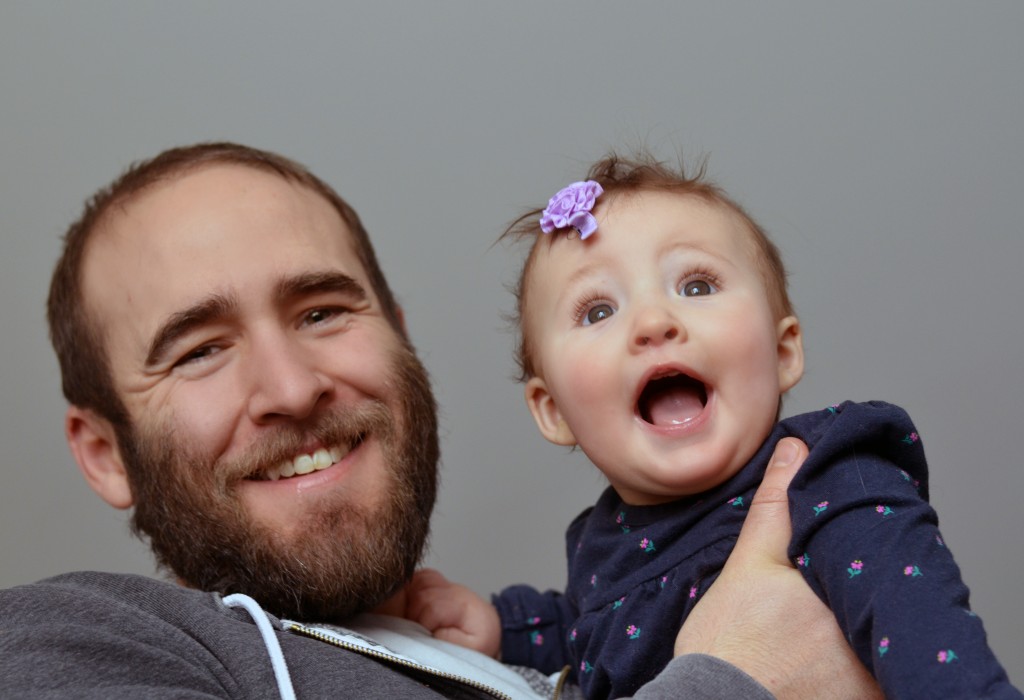 Monet
Anecdotes and Apple Cores