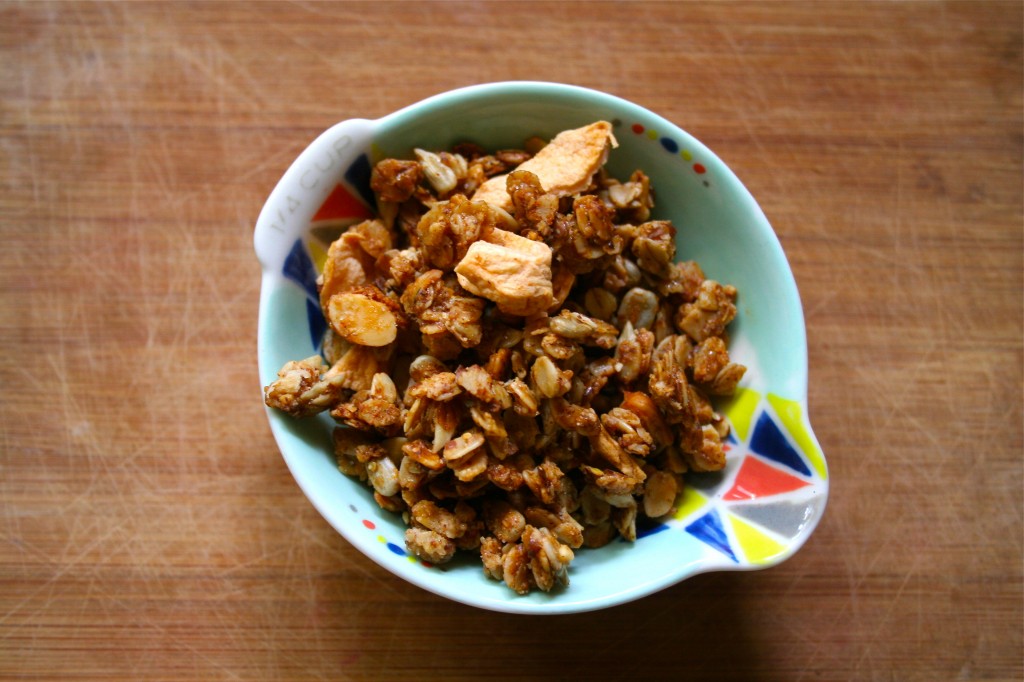 Time to go traipsing. Through forests covered in thick layers of moss. At least this is how I feel after the rainy weekend we've had in Austin. My longing for outdoor days is awakening. We've had such heat these past months, and with the promise of a cooler season, I'm rummaging my house for outdoor gear.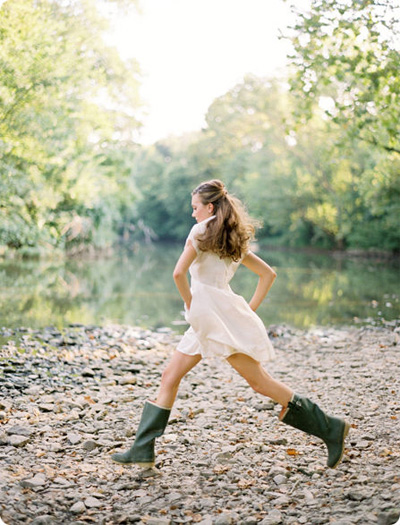 This is what I want to be doing. Wearing a white dress with a classic pair of wellies. There are ample creeks and rivers within miles of our home, and I know they'd welcome me. I'd bring myself, long legged and still pitifully pale. Run, walk, splash. This is how fall is meant to be done.
And to make a day even better, I'd find an apple orchard somewhere in Austin. I don't think these exist here (much to my dismay) but in my dream world, they do. I'd pick a pound or two, and then cut them into paper thin slices, which would later rest on the racks of a dehydrator until they were ready to be chopped and added to this apple almond granola.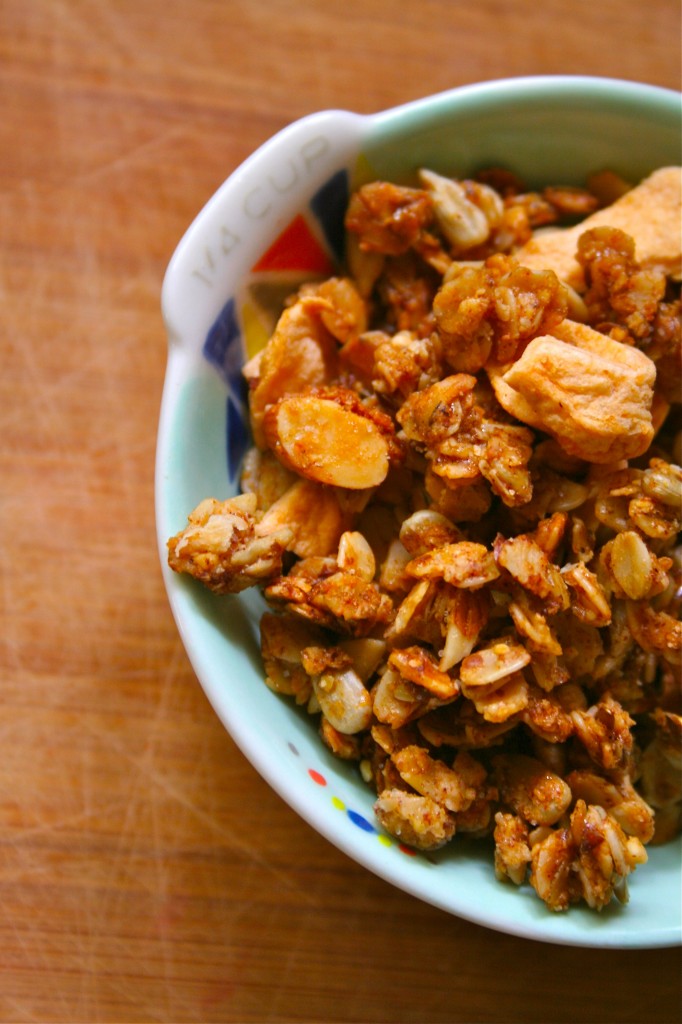 Because outdoor weather calls for outdoor fare, I can think of nothing better than a bag of granola to keep me satiated as I explore. This apple almond granola is full of the good stuff–flaxseeds, oats, sunflower seeds, honey, dried apples, and a heap of almond butter. Simple, satisfying, and sure to keep your body strong.
Not only is this apple almond granola perfect for outdoor hiking, but for school and work too. I keep a bag with me wherever I go, and you can often find me with a few granola crumbs on my shirt (embarrassing but true).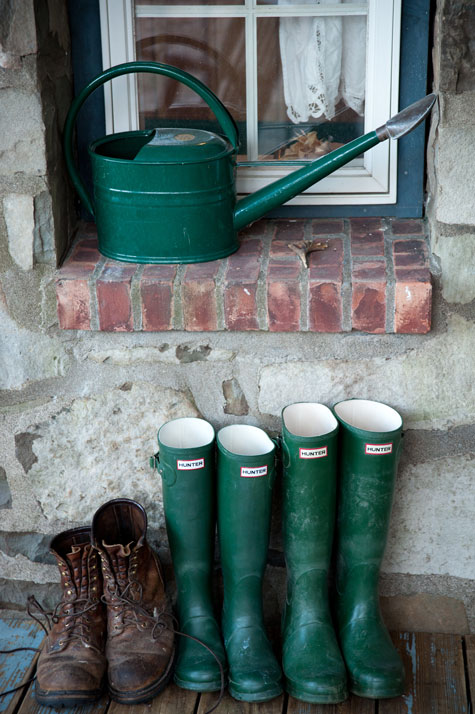 So while I order this season's pair of Hunter wellies. You make this granola. I have a glass jar in my kitchen that I keep stocked year round, and I'm happy to be moving into more fall-inspired granola recipes. What I like most about this apple almond granola is how well it clumps together (a granola making win thanks to an ample helping of almond butter!). And then, of course, anything with apples makes me smile. And it will make you, your little ones, and your friends smile too.
Apple Almond Granola
1 cup chopped almonds
1/2 cup chopped walnuts (or pecans)
4 cups old fashioned rolled oats
3/4 cup finely shredded unsweetened coconut flakes
1 cup dried apples
1/4 cup ground flax seeds
1/4 cup raw, organic honey
1/4 cup pure maple syrup
1/2 cup almond butter
1 teaspoon vanilla
1 1/2 teaspoon cinnamon
1/2 teaspoon Mediterranean sea salt
1. Preheat your oven to 300 degrees Farenheit. Set aside two large cookie sheets.
2. In a large bowl, mix together almond, walnuts, rolled oats, coconut flakes, and flax seeds. Set aside. In a medium bowl, whisk together honey, maple syrup, almond butter, vanilla, cinnamon, and sea salt. Pour wet ingredients over oat mixture. Stir with a large wooden spoon or spatula. Divide between two cookie sheets, spreading into a thin layer.
3. Bake in oven for 30-50 minutes (this is a matter of granola preference…the longer you leave it in, the crisper it becomes). Once removed from oven, add in chopped dried apples. Allow to cool completely before storing in a glass container.
Monet
Anecdotes and Apple Cores