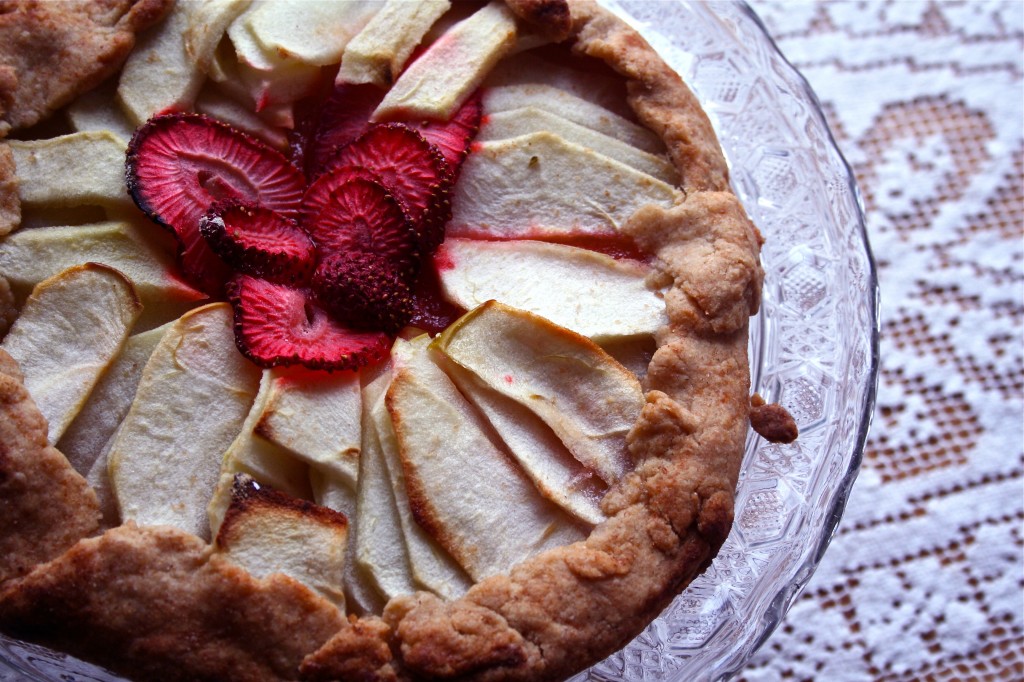 Ryan and I had one of those weekends. We spent time with family and each other. We ate good food prepared by people I love (and we, ourselves, made a delectable orange chicken on Friday night). Ryan woke up early on Saturday to make me an omelet, and we drove around Colorado Springs hitting up estate sales and garage sales while I munched on pancakes (yes, pancakes are now portable for this 32 week pregnant woman).
At this point in my pregnancy, I receive welcome and unwelcome comments and advice. For example: we met a sweet old woman at Mountain Mamas (a local natural foods store) who spoke about birth with such excitement that I couldn't help but look forward to the day I bring Lucy into the world. She advocated swaddling, baby-carrying, and co-sleeping. I listened, grateful for her kind and joyful advice, while she scanned my milk and pink lady apples.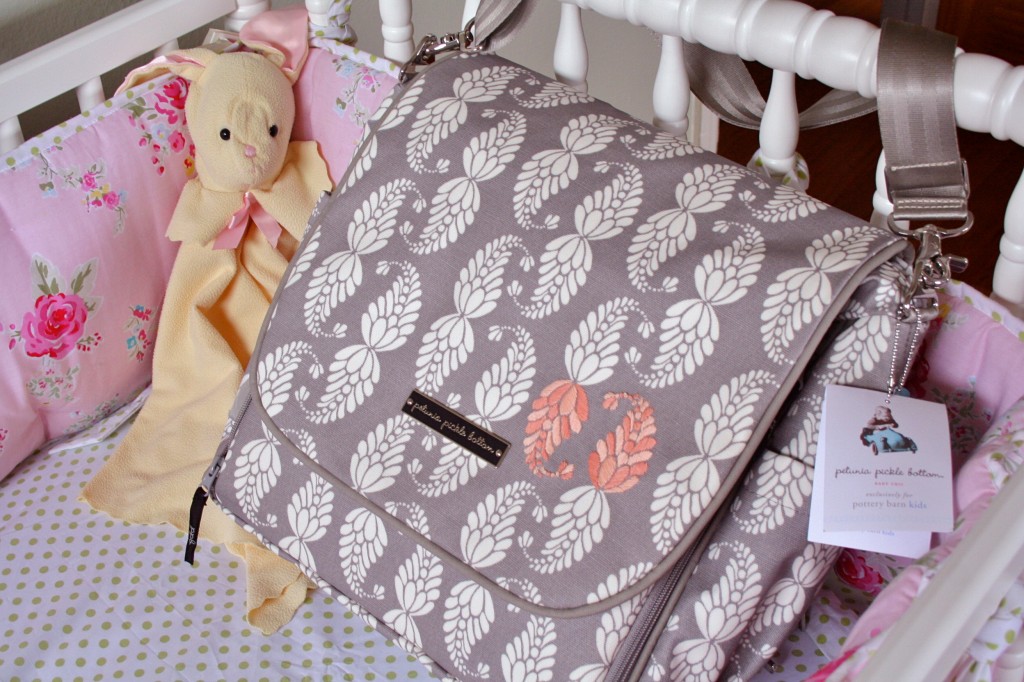 And then, on Sunday, while Ryan and I waited outside an old dinky estate sale, we met the father of Max (Max was a big and frightful two-year-old). Max's father couldn't stop talking about the stresses of parenthood. He told us where to buy the cheapest formula (Costco) and reminded us, yet again, that our lives were going to become very different and difficult in a few weeks. "But," he finally did say, "I do love my son."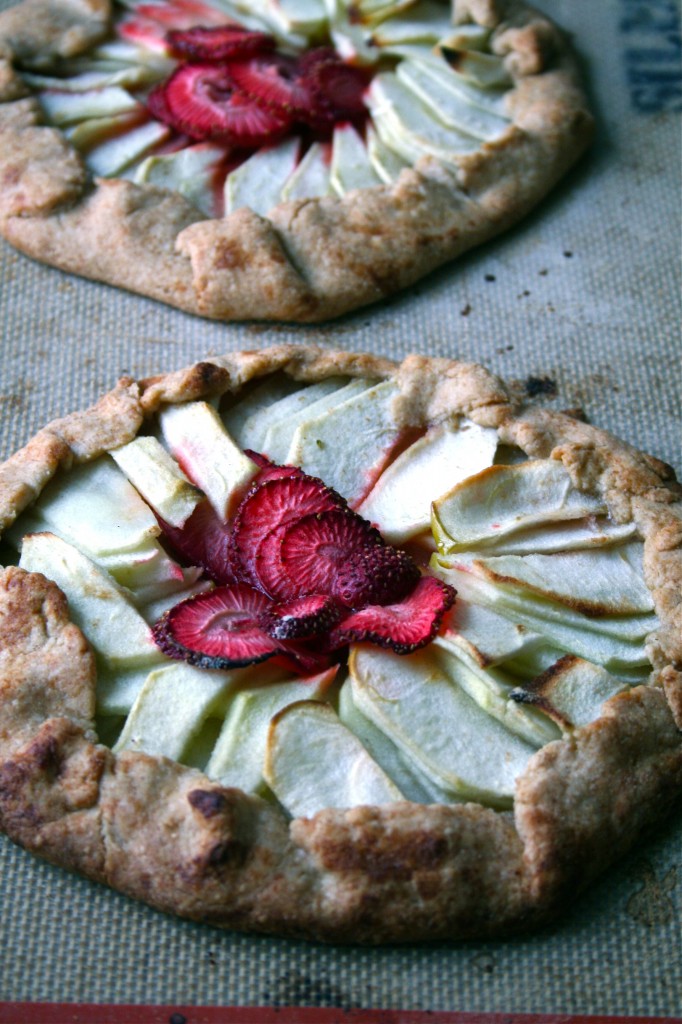 So as I think about parenthood, I remember the importance of listening to that still, quiet voice inside of me. I think parenting will be one of our greatest adventures, and I know that we'll make many mistakes and have many successes. There are so many opinions swirling around us, and at times, it feels overwhelming. Should we use cloth diapers? Should we co-sleep? How should we discipline? What role should media play in our child's life? The list goes on and on.
But then I remember what Ryan and I do best: we love each other, in small and quiet ways. And I know we'll be okay.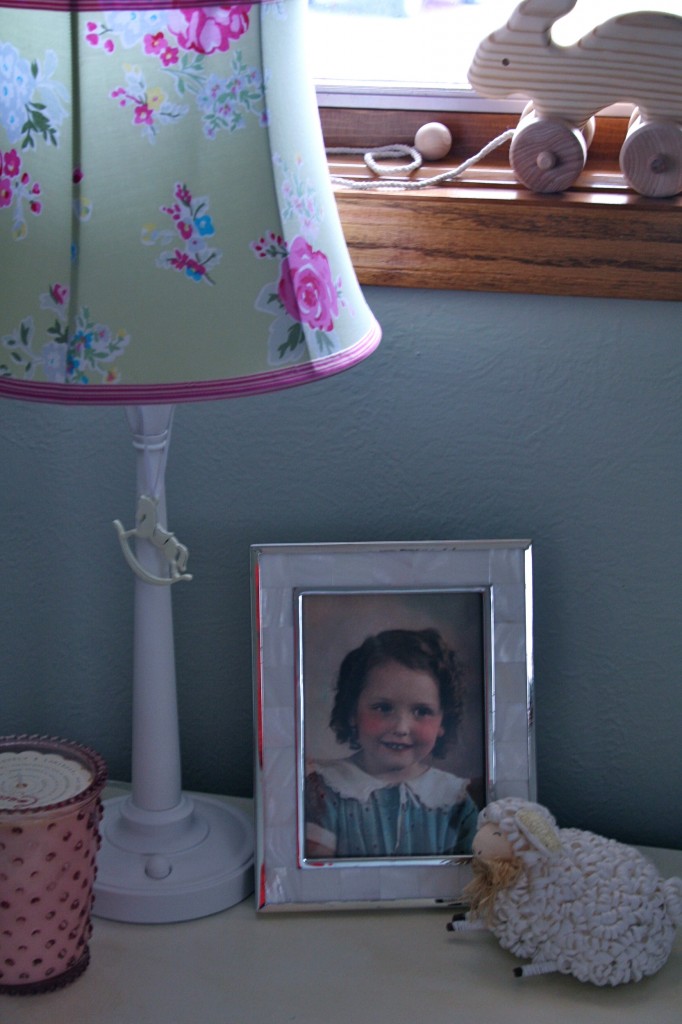 Ryan and I also spent ample time in our kitchen this weekend. He's brewing kombucha, and I baked rolls and these apple berry rustic tarts. I've been experimenting more and more with natural sweeteners. These little tarts don't require any sugar because a good drizzle of honey provides all the sweetness you might crave after a spring dinner. Even better, this crust is made with whole wheat pastry flour. It doesn't detract from the taste or the texture of the crust, but instead provides a wonderful nuttiness.
These tarts would be perfect for a dinner party of four. Each couple could split one. Or, if you're feeling particularly hungry, a dinner party of two.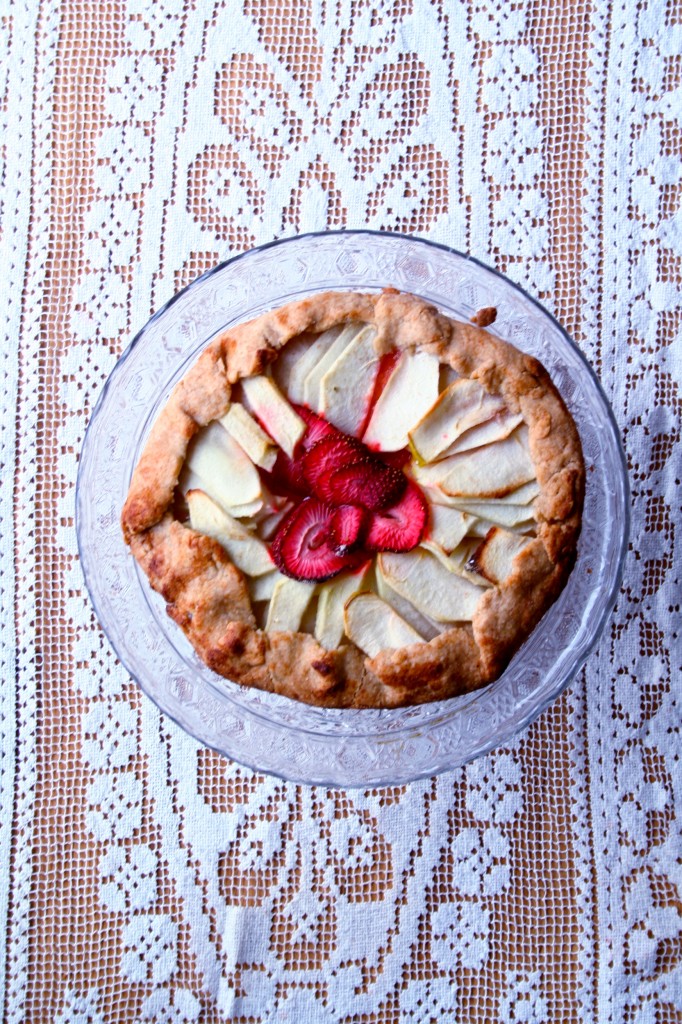 Apple Berry Rustic Tarts
Whole Wheat Pastry Crust
1 1/4 cup whole wheat flour
1/2 teaspoon salt
1/2 tablespoon sugar
1 stick COLD unsalted butter (organic, high quality butter is preferable)
Fill a cup with ice-water. You will use this to bring the pastry together. Whisk flour, sugar, and salt until combined. Dice butter and sprinkle pieces over flour mixture. Use a pastry cutter or two forks to work the butter into the flour. Stop once the butter and flour begins to look like small peas (it might look a bit uneven, this is okay).
Sprinkle 1/4 cup of cold water over the butter mixture. Use a rubber spatula to begin to bring the dough together. You might need an additional 1/4 cup water to accomplish this goal, but add sparingly, only one tablespoon at a time, until your dough forms into large clumps. Remove the dough with your hands and form into two small discs. Wrap dough in plastic wrap and allow to chill in refrigerator for at least one hour.
Apple Berry Rustic Tarts
2-3 granny smith apples, peeled and sliced into very thin pieces
2-3 large strawberries, sliced into thin pieces
1 teaspoon McCormick Ground Cinnamon.
4 tablespoons local organic honey
2 tablespoons butter
2 discs of whole wheat pie crust (see recipe above)
Preheat oven to 400 degrees Fahrenheit. Line a baking sheet with parchment paper. Roll out each disc into a 9-10 inch round. Arrange cut apples in a circle on the pie crusts, leaving a one-inch margin. Sprinkle with cinnamon. Distribute strawberries in the middle of the apple rings. Carefully fold the outside margins over the outside edge of the apples (you may want to do this on the parchment lined baking sheet). Cut butter into small pieces and distribute over the top of the fruit. Generously spoon the apples and berries with the local organic honey. Bake in a preheated oven for 30 minutes, or until the crust turns a light golden and the apples are tender.
Monet
Anecdotes and Apple Cores