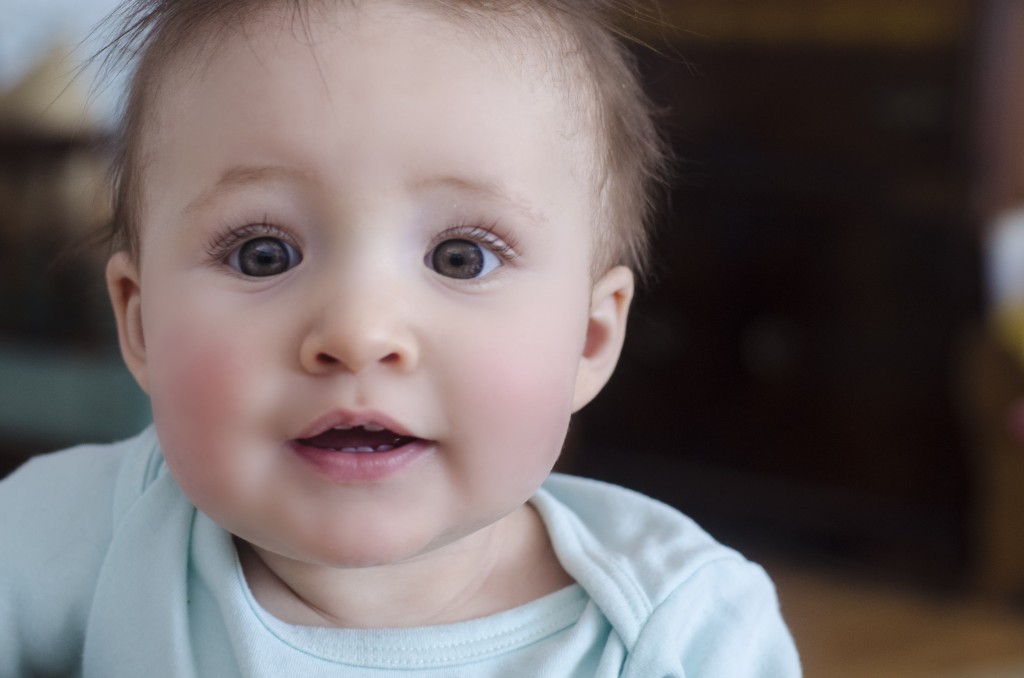 A portrait of my daughter every week, each week of 2014
Something about Wednesday nights provokes the melancholy in me. I drove home from class with a heavy weight on my chest. Lucy can pull herself up now, which means she's also prone to tumbles. She's fallen more times than I can count this past week, and it makes me feel 1) like a bad mother and 2) afraid for what surely lies ahead.
Namely, those moments of overwhelming sorrow that all of us face.
I would do anything to keep her from all the tumbles and ills in this world, and yet I can't. No parent ever can.
But as I type this tonight, I know that it's often in the darkest hours that we find the depth of our souls. We discover who we are and more often than not, we realize we're surrounded by love. So just as Lucy fell today and hit her sweet head on the floor, I swept her up into my arms and held her close until her cries turned to laughter.
And this gives me comfort. That no matter what I face, what she faces, what we all face, we'll get through it…with love at our side.
Speaking of love, I wanted to share something very special: the breastfeeding project. Here in Colorado, I'm capturing moms nursing their children…and I don't know if I've ever had a better subject, besides this little one, of course. Hop on over to cord to see the second set of photographs we've published online.