Party time. Are your next few weekends as busy as mine? I have my sparkly dresses hanging in my closet, ugly sweaters folded in my drawers, and hostess gifts bought and wrapped…all I need is a new pair of black ballet flats and some mistletoe (because what party doesn't benefit from that festive sprig?)
Ryan and I will be hosting our own Christmas party on the 22nd, which means that menu planning has been added to my ever expanding to-do list. These chocolate spiced molten cakes came immediately to mind, and I believe they'd do well on any holiday table. Because who can resist a cake with a gooey chocolate core? And these desserts are made even better with a touch of spice and Cabernet wine. Elegant and indulgent. Comforting and surprising.
And did I mention that they come together in fifteen minutes or less? If that doesn't sell you…well then I need to let you borrow my baby for a few hours. Fifteen minutes is all the time I have on some (no most) days!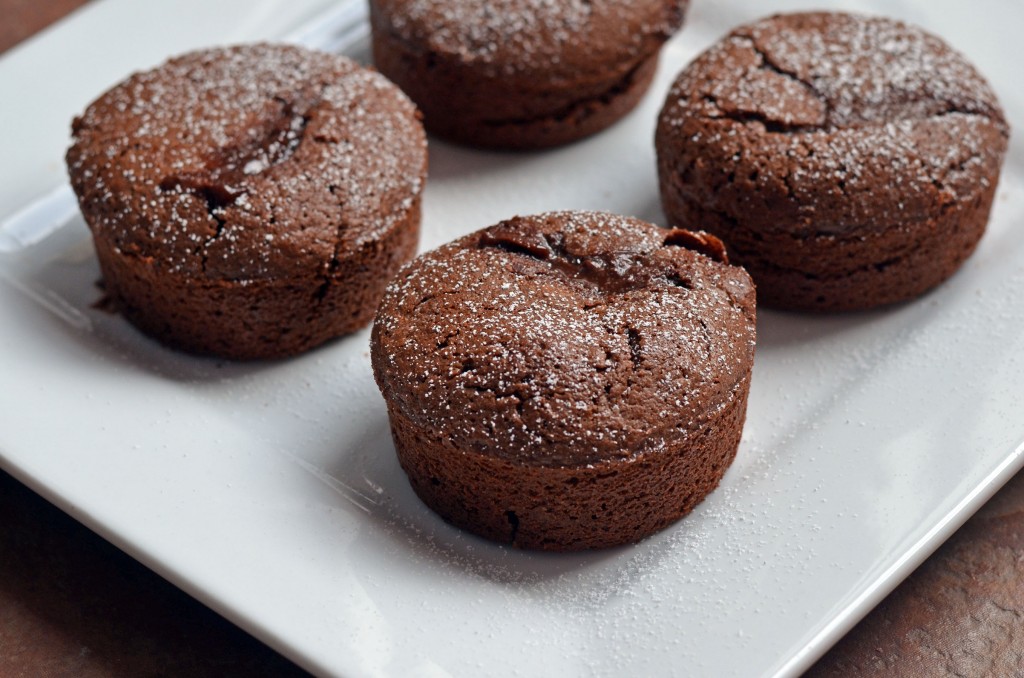 So go buy some good chocolate, uncork a bottle of wine, and let the scents of cinnamon and ginger invigorate your evening. If you're feeling ambitious, pull out your mixer and make a bowl of freshly whipped cream to serve along with these molten cakes (although I assure you that a glass of milk, or better yet, eggnog will do the trick too).
These next few weeks will be full of friends and family. Food and laughter. I'm celebrating my 27th birthday next Monday, which means even more chocolate is in order. I hope everyone has a happy start to your week (and if you're anywhere near Colorado, I know you'll be thankful to creep out of these arctic temperatures tomorrow!)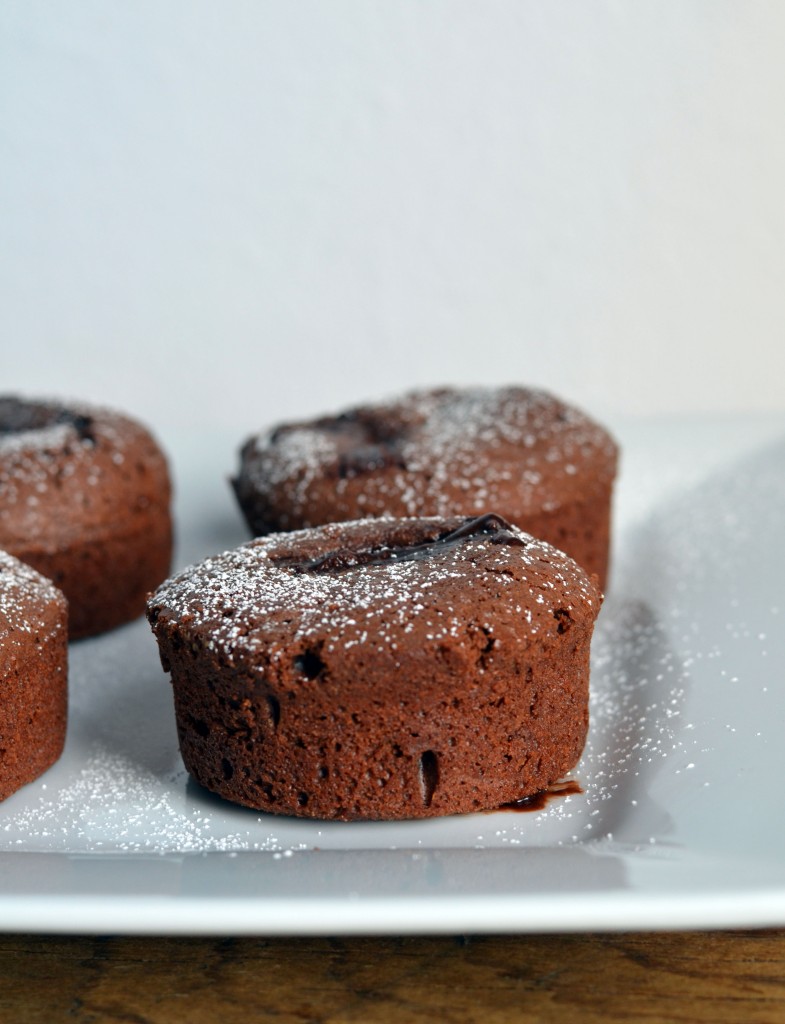 Molten Spiced Chocolate Cakes
From McCormick Gourmet
4 ounces semi-sweet baking chocolate (high quality)
1/2 cup (1 stick) butter
1 tablespoon Cabernet Sauvignon
1 teaspoon vanilla extract
1 cup confectioners sugar
2 eggs
1 egg yolk
6 tablespoons flour
1/4 teaspoon cinnamon
1/4 teaspoon ginger
1/8 teaspoon cloves
Preheat oven to 425 degrees Fahrenheit. Butter 4 (6 ounce) custard cups. Place on a baking sheet.
Microwave chocolate and butter in a large microwavable bowl on HIGH for 1 minute or until butter is melted. Stir with wire whisk until chocolate is completely melted. Stir in vanilla and confectioners sugar until well blended. Stir in eggs and yolk as well as spices. Stir in flour and spices. Pour batter evenly into prepared custard cups.
Bake 13 to 15 minutes or until sides are firm but centers are soft. Let stand for one minute before carefully loosening edges with small knife. Invert cakes onto serving plates. Sprinkle with additional confectioners sugar and serve immediately.
Monet
Anecdotes and Apple Cores