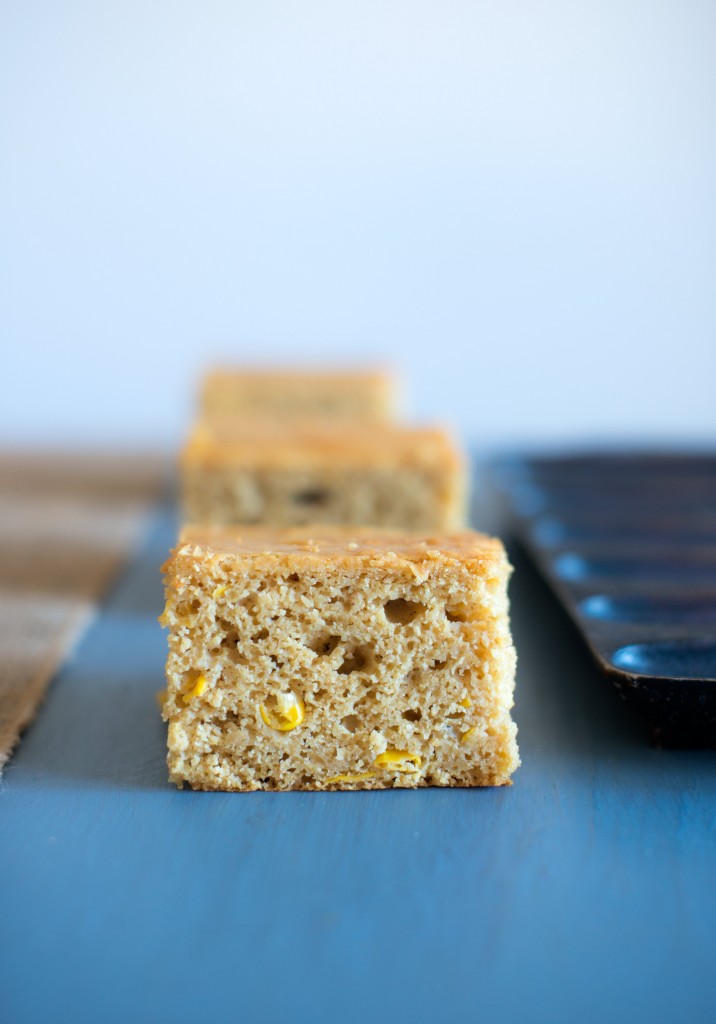 No, I'm not pregnant, but my cravings for cornbread are at an all-time high. I fell in love with cornbread when we lived in Austin. Our local co-op made these huge hunks that I'd buy on a bi-weekly basis. Two dollars for a slice of heaven. I'd take a knife and carefully divide the cornbread into two equal pieces. At the end of the day, I'd take one, along with a thinly sliced apple, and work on my thesis. Those slices of cornbread kept me going when I so often wanted to give up. To this day, if you hand me a plate of brownies and a plate of cornbread, and I'll take the cornbread every single time.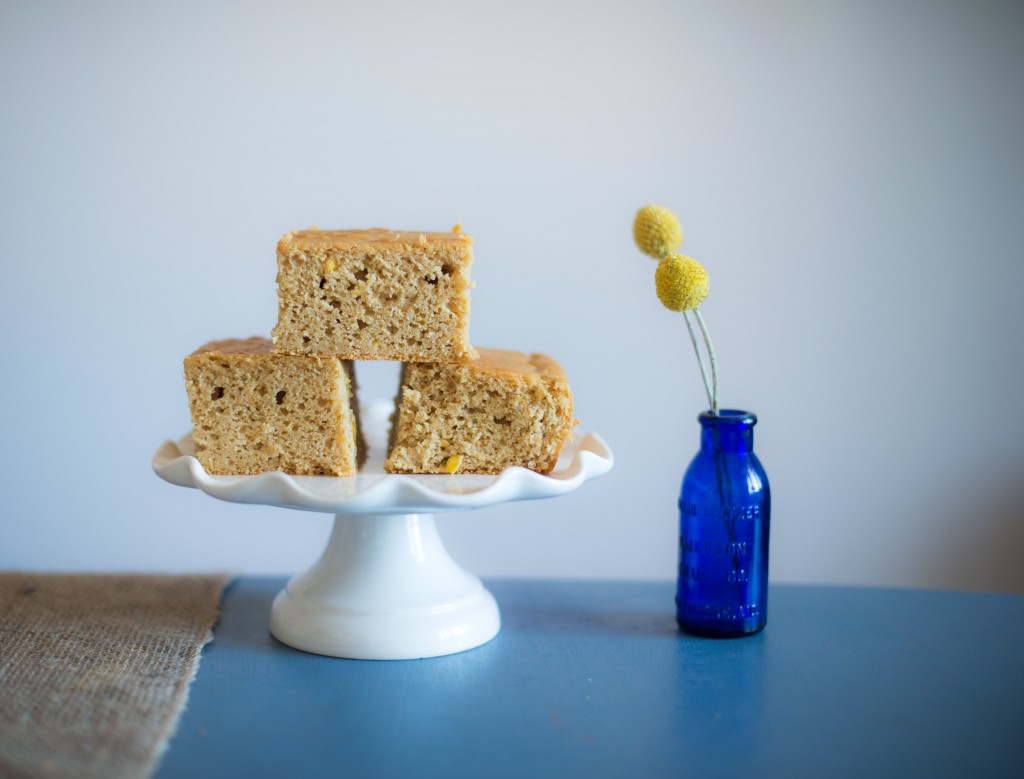 Unfortunately, I haven't found a baker in Colorado who comes close to attaining the cornbread goodness I first fell for…so I've spent a lot of time trying to replicate the cornbread at home. After months, no years, of trying, I've finally found the recipe I'll be making from here on out. A few keys to success: creamed corn, corn flour (not corn meal), and a lot of eggs. And I like my cornbread sweet, but just slightly, so I use coconut sugar for an extra layer of flavor and sweetness. I've made two batches in the last two weeks (which means I've been eating A LOT of cornbread). In fact, I'm just about to sit down to another slice.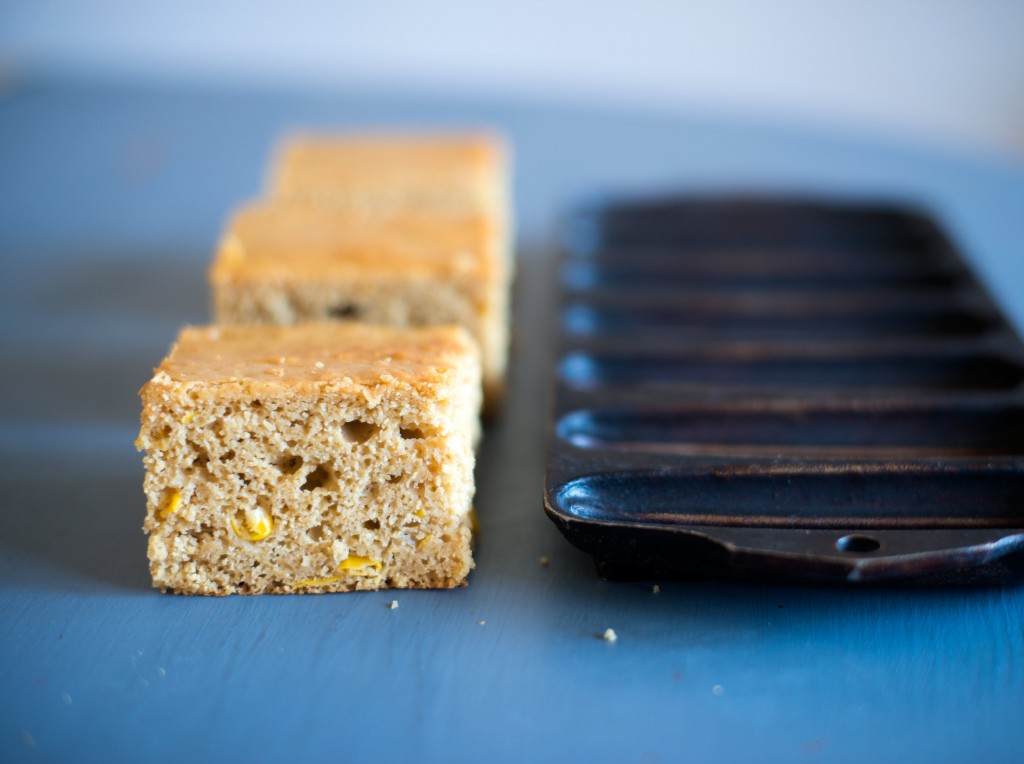 Sweet Wholesome Cornbread
1 cup corn flour (this is a very finely ground cornmeal)
1 1/2 cups white whole wheat flour
1 1/2 cups all-purpose flour
2 tablespoons baking powder
1 teaspoon salt
3/4 cup coconut sugar
8 tablespoons melted butter, cooled
4 eggs
1 can creamed corn
2 cups whole milk
Preheat oven to 350 degrees Fahrenheit. Line a 13 x 9 inch baking pan with parchment paper. Grease lightly with butter.
In a large bowl, whisk together flours, baking powder, salt, and coconut sugar. Set aside. In a smaller bowl, whisk together melted butter, eggs, and creamed corn. Make a well in the dry ingredients, pour in wet ingredients and whole milk. Using a spatula, fold ingredients until combined.
Scrape batter into prepared pan. Bake in preheated oven for 30-35 minutes, or until a toothpick inserted in the middle comes out clean.