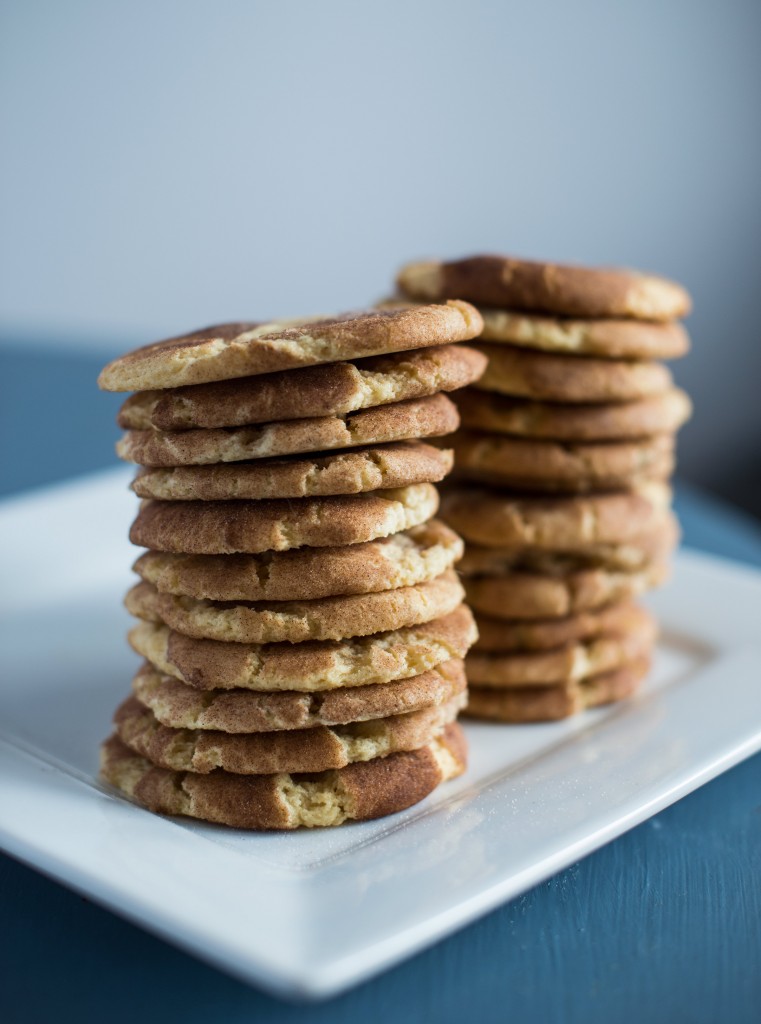 We live behind a neighborhood elementary school. In a few days, our street will clog with parents and eager students; we'll begin to hear the excited shrieks that accompany afternoon play. I'll open up my back door to watch the kindergardeners interact in what will be the first of many social playgrounds. I'll remind it won't be long before Lucy joins them.
Growing up, I looked forward to the occasional sweet treat in my lunchbox. On most days, my mom wisely sent us to school with fresh fruit, but occasionally we'd find a cookie or a blondie. A special treat that brightened up my seven-year-old self. Unlike most children, I didn't find much appeal in chocolate. I'd always take a slice of apple pie, a sugar cookie, or a date bar over a brownie or a chocolate chip cookie. And so my mom often packed treats laced with cinnamon…and I so fell hard and early for the ubiquitous baking spice.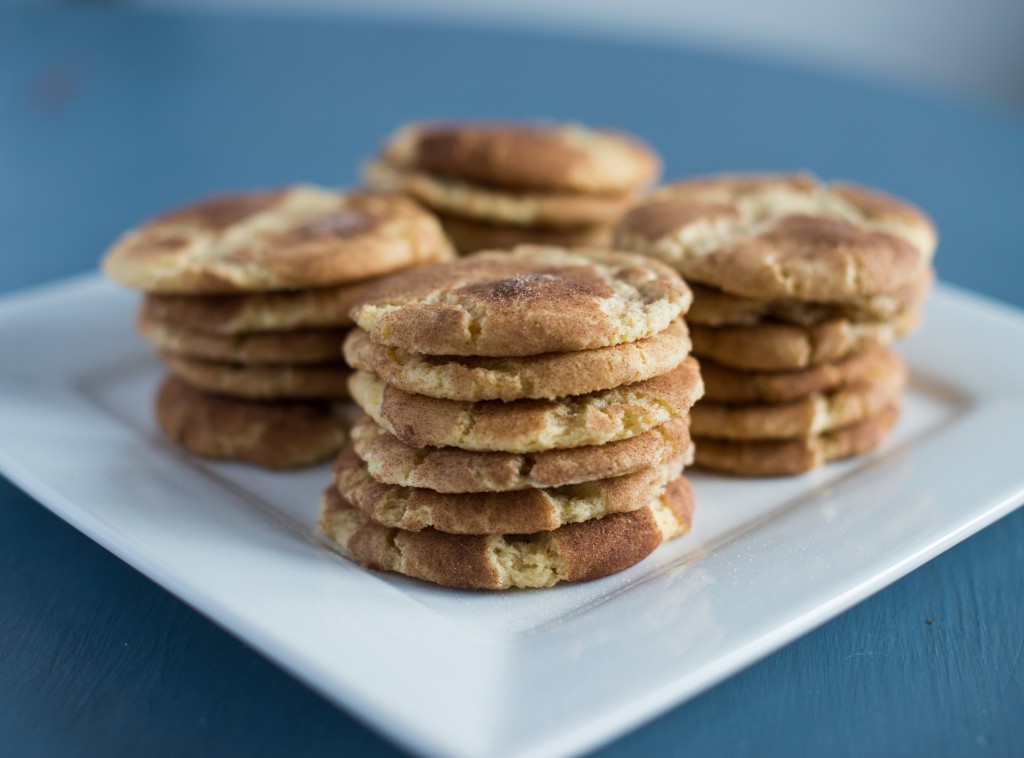 When I think about the perfect back to school treat, these snickerdoodles easily come to mind. They're a classic cookie–soft, chewy, and simple–and they hint to fall with their heavy helping of cinnamon. I've tried many snickerdoodle recipes over the years, but this is my favorite. These cookies bake up well in the oven, lending to big and beautiful cracks in the otherwise cinnamon coated surface. They won't grow hard after they cool, and you'll find they'll keep well for several days.
So if you have a little one returning to school soon, make these cookies. And even if you don't…they're well worth an afternoon.
Chewy Snickerdoodles
1 3/4 cup sugar, divided
1 tablespoon roasted cinnamon
2 1/2 cups all-purpose flour
2 teaspoons cream of tarter
1 teaspoon baking soda
1/2 teaspoon salt
1/2 cup unsalted butter
1/2 cup vegetable shortening
2 large eggs
Preheat oven to 375 degrees Fahrenheit. Line two baking sheets with parchment paper. In a shallow bowl, whisk together 1/4 cup sugar and cinnamon. Set aside. In a medium bowl, whisk together flour, cream of tarter, baking soda and salt.
In the bowl of your stand mixer, beat butter, shortening, and remaining 1 1/2 cups sugar on medium speed until light and fluffy. Add in eggs, one at a time, mixing until incorporated. Reduce mixer to low and slowly add flour mixture until combined.
Working with two tablespoons of dough, roll into ball. Then roll ball in cinnamon sugar mixture to coat and set on prepared baking sheets. Repeat and space balls two inches apart.
Bake cookies one sheet at a time until the edges are just set but the centers are still soft and puffy, about ten minutes. The cookies will look almost raw. Allow cookies to cool on baking sheet for ten minutes, then transfer to write rack. Makes about 2 dozen cookies.