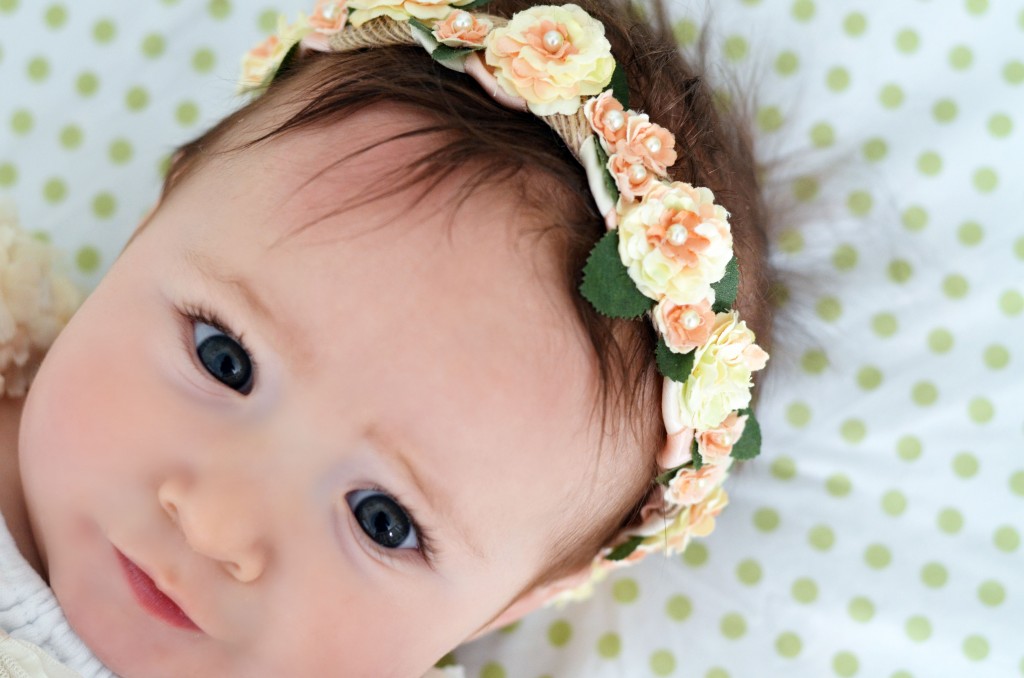 So Lucy is actually five months AND one week today. My tardiness in writing this post is due to both Thanksgiving and the oft repeated parental mantra: "it goes by so fast." I can't believe that in a matter of weeks, Lucy will reach her half-year birthday. It feels like just yesterday that I found out we were having a little girl. In the past months, my life has been transformed and my squishy newborn has grown into a baby girl with heaps of personality.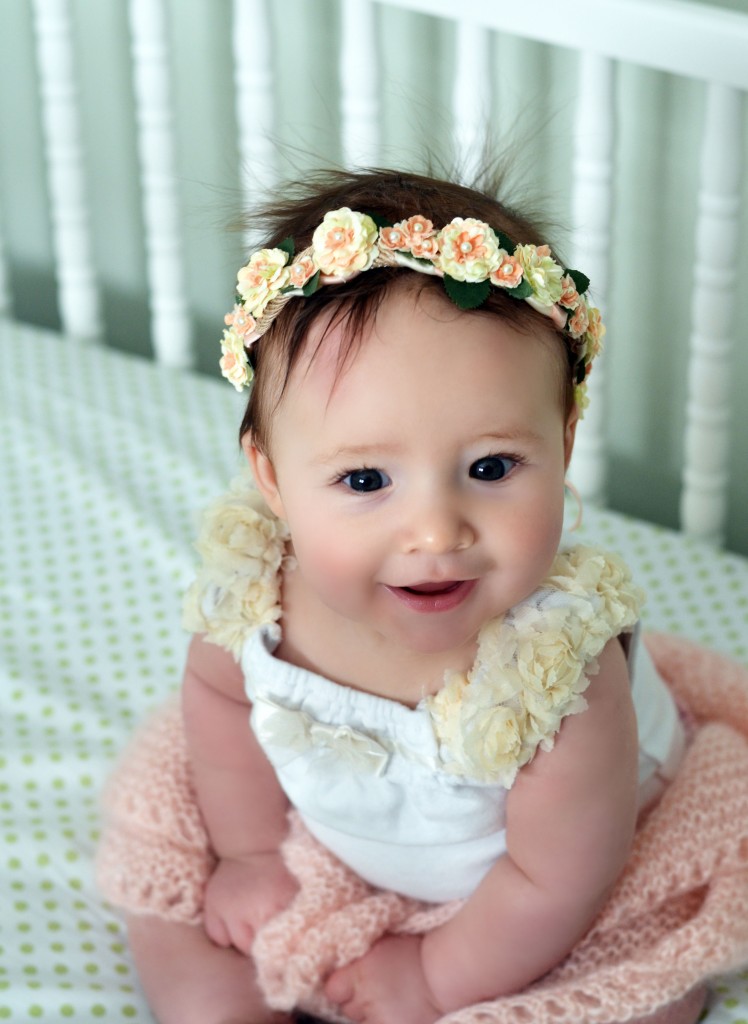 Lucy's fifth month has been nothing short of magical. Our big accomplishment? TEETH. To a new mama, two teeth in a week's time was simply miraculous. I felt her first while waiting in a check-out line. "She has a tooth!" I proclaimed to the strangers standing beside me. They smiled, and I have to believe that most of them were parents or aunts or godparents because smiled like they understood. Besides being adorable, these two bottom teeth have also made breastfeeding VERY interesting. I've yelped and hollered more times than I can count. This girl CAN BITE.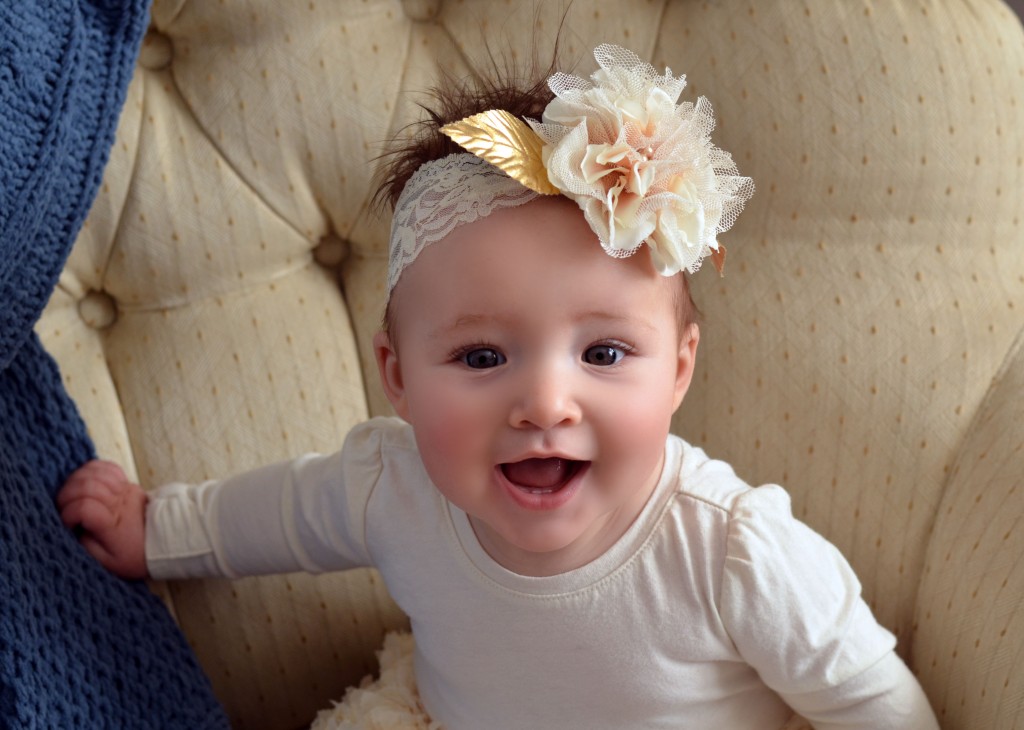 Can you spot those two bottom teeth?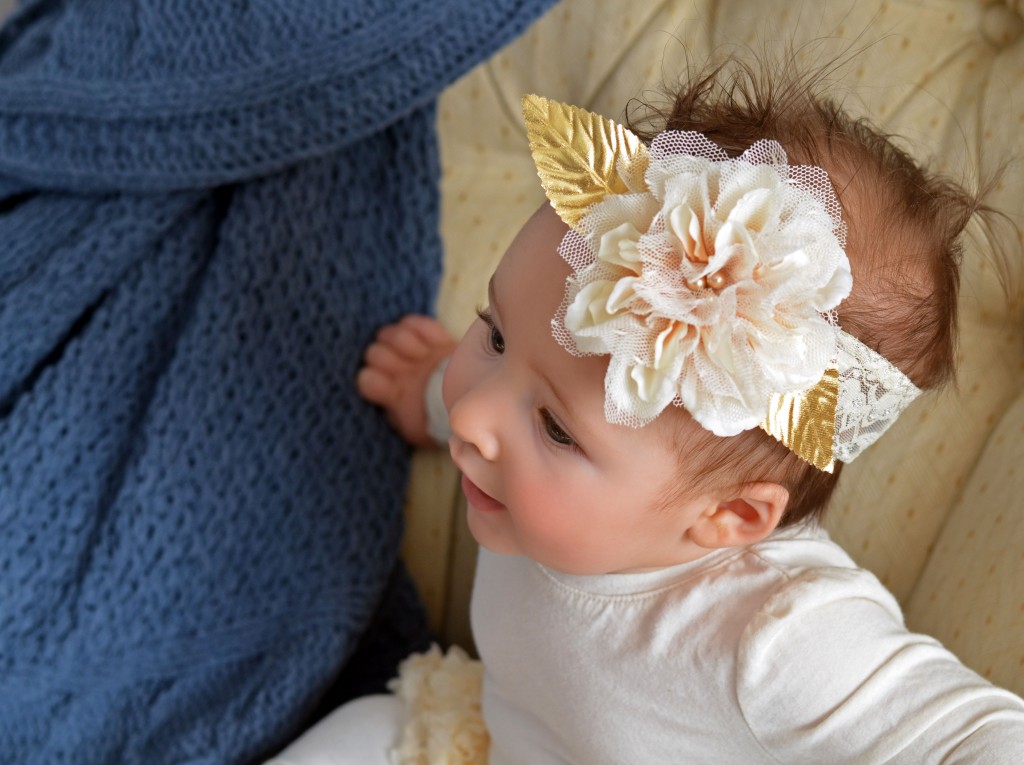 But I'm happy to say that despite these new challenges, Lucy and I are still exclusively breastfeeding. We hope to continue until she's at least six months old…and we may wait even longer. Lucy loves to nurse, and I love it too. The look on her face when my milk starts to flow is priceless. Talk about bliss! She has, however, been showing extreme interest in all things edible. Dinner at our house has become as much about eating as keeping Lucy's hands out of our food.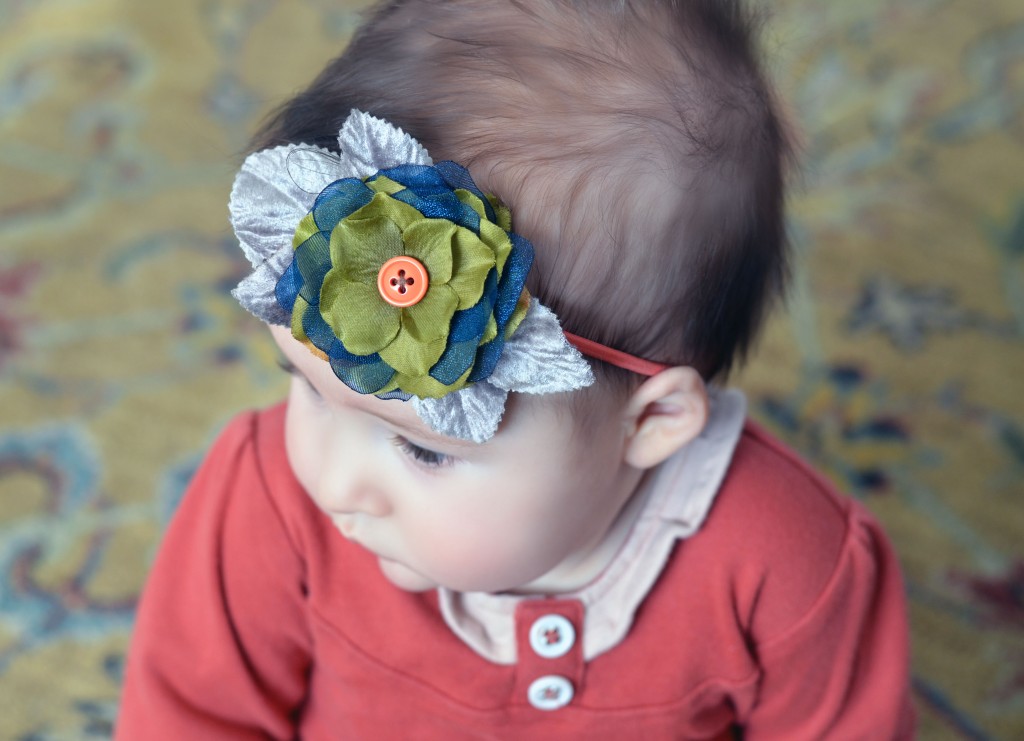 Another big change? Well, I'm writing this post while Lucy is playing on the floor beside me. She shows such interest in toys now, and she finally has the motor skills to manipulate many of them. She's always been ahead on the developmental curve, and she's sitting by herself like a champ now. We've only had a few minor tumbles, and we're all placing bets on when she'll start to crawl. I'm also having to learn that it's okay to let her play on her own. It's an adjustment to leave that newborn phase…there are many days where I feel like she needs to be in my arms all the time…but then I remember that it's good for her to learn how to occupy herself.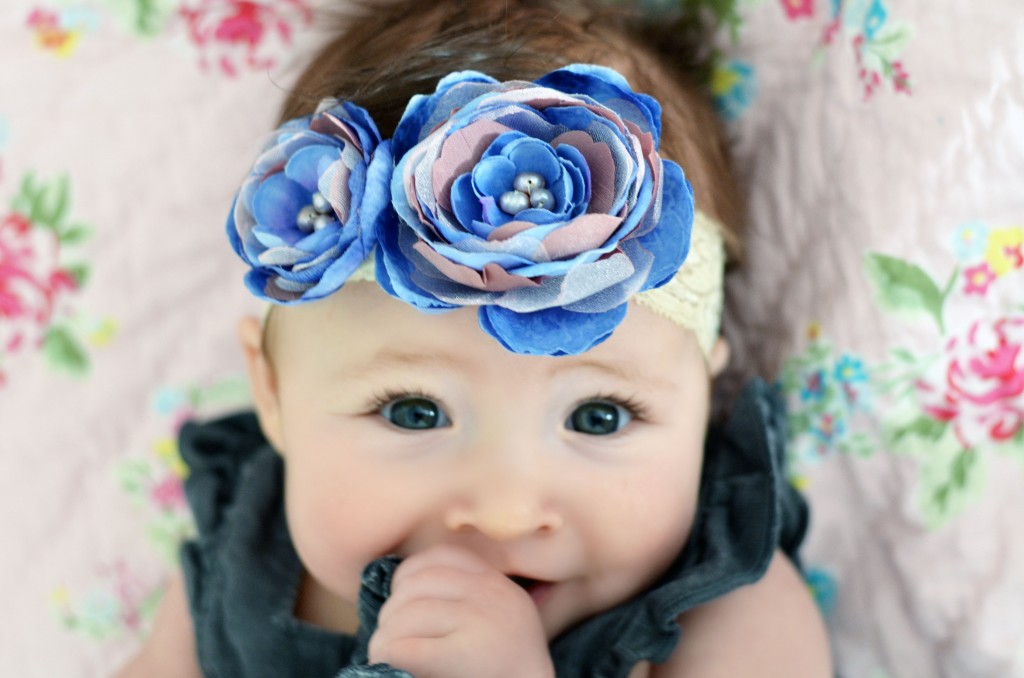 In order to celebrate five months of this lovely girl, I'm happy to be hosting a Buttons n' Blossoms Giveaway. Sara and I went to college together and it's been wonderful to reconnect with such a beautiful and creative soul! Sara makes the most gorgeous hair accessories for women…and she's expanding into the realm of babies! Each of these blooms are hand cut, pressed with a vintage milliners iron, and then hand sewn together. Stunning is only one of many words that could describe her creations. Lucy loved modeling these headbands. They're surprisingly comfortable (which is a must for baby head gear) and they always elicit oohs and ahhs from friends and strangers.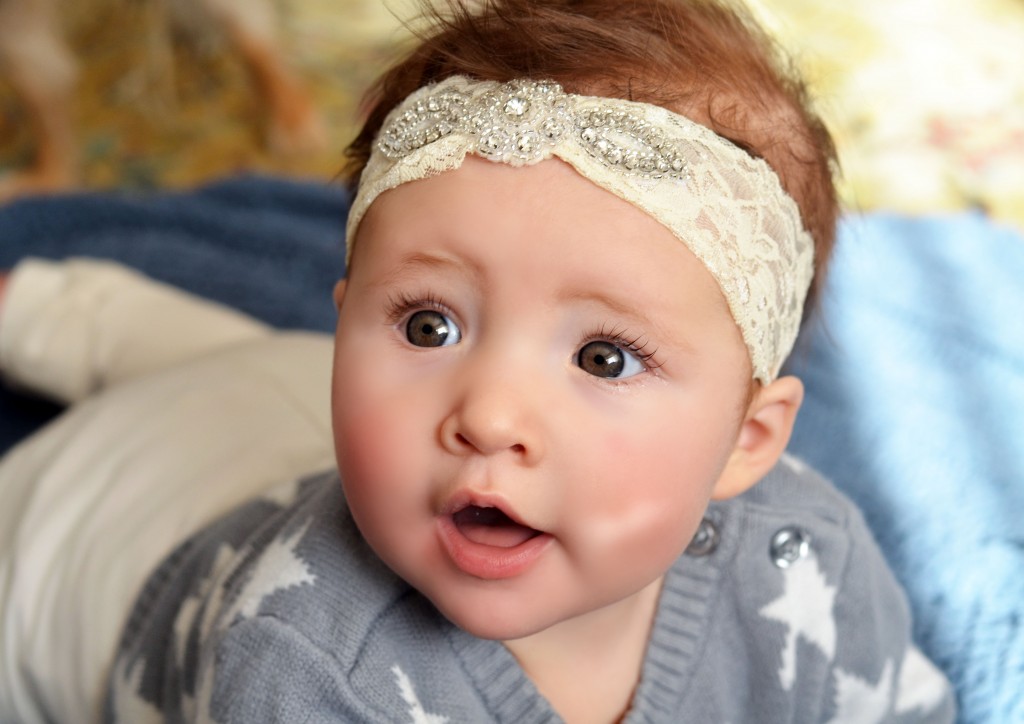 Sara and I are thrilled to be giving away one of these gorgeous baby blossom headbands. They'd make a perfect Christmas gift for all the little lovelies in your life. How do you enter? Follow me (@cakestand) and Sara (@buttonsnblossoms) on Instagram (if you have an account) and then leave me a comment with your favorite of the above blooms.
This giveaway will close on Saturday at 12 PM MST.
And what's even better than a giveaway? Sara is generously offering all my readers 15% off any purchase in her Etsy store! Just use this discount code: ANECDOTESAPPLECORES and enjoy!

Monet
Anecdotes and Apple Cores