We've had a sleepless week. Lucy has been teething, which means we've been nursing almost constantly through the night. At one point, my eyes red and my shirt covered in milk, I said to Ryan, "this is worse than having a newborn." But then I woke up the next morning and took my words back.
Because yes, those first few weeks of infancy were exhausting. And yes, these recent few weeks of teething have been draining. But really, when I think about it, I realize I'm so blessed to have this baby who wants and needs me. So if I had to wake up in the middle night and turn to Ryan again, I think I'd say, "this is just as special as when we first brought her home." And I'd mean it.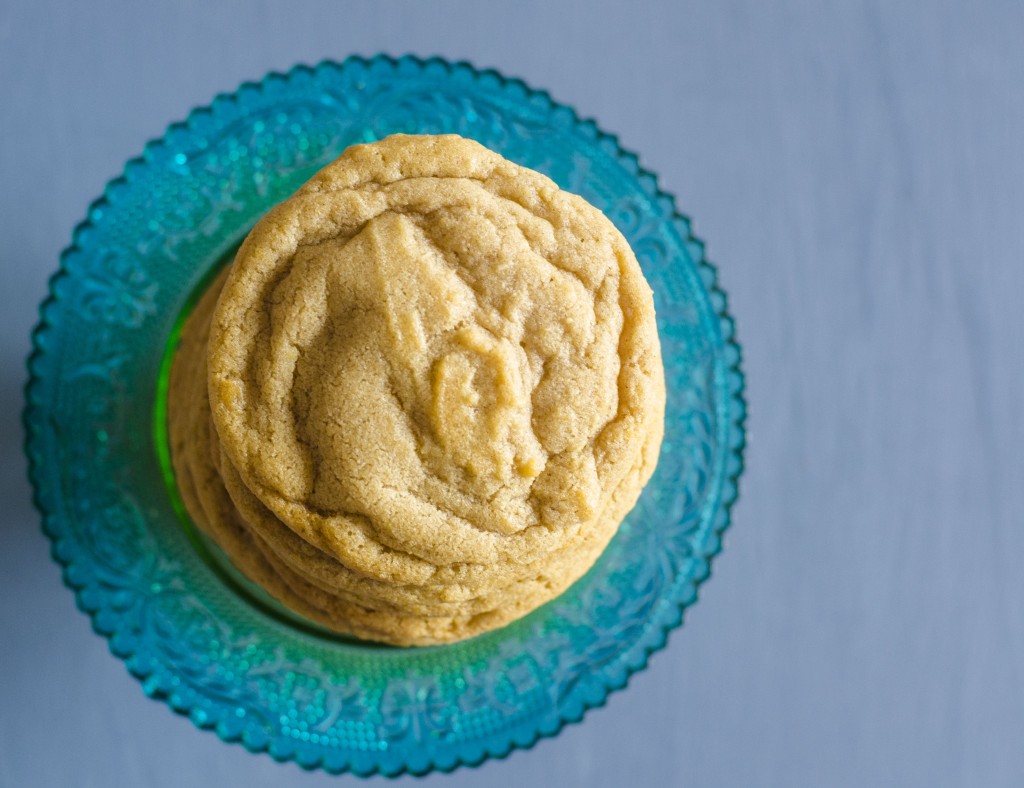 And you know what else happens when you operate on little sleep? You make cookies. This is the third batch of cookies I've made this week, but the only new recipe I tried. The verdict? Chewy and soft and so very good. These make a sleepless night all the sweeter. Yes, I'm one of those nursing moms who keeps snacks by her bed.
These brown sugar cookies come together quickly and then require at least a good hours chill in the refrigerator. The result is a cookie that reminds me of Christmas, of my mother, and of all the other good things in the world. Make them. I think you'll love them as much as we do.
Brown Sugar Cookies
2 cups all purpose flour
2 teaspoons cornstarch
1 teaspoon baking soda
1/2 teaspoon sea salt
1/2 teaspoon cinnamon
12 TBSP butter, melted
1 1/4 cup brown sugar
1 teaspoon vanilla
1 egg
Stir together the flour, baking soda, cornstarch, cinnamon, and salt in a large bowl. Set aside.
In a medium bowl, whisk the melted butter and brown sugar together until no brown sugar lumps remain. Whisk in the egg. Finally, stir in the vanilla. Pour the wet ingredients into the dry ingredients and mix together with a large wooden spoon. The dough will be soft, yet thick. Cover the dough and chill for 1 hour, or up to 3 days.
Remove the dough from the refrigerator and allow to slightly soften at room temperature. Preheat the oven to 325 degrees Fahrenheit. Line two large baking sheets with parchment paper or silicone baking mats. Set aside.
Form cookies into balls (about 2 tablespoons of dough per cookie) Bake for 8-9 minutes, or until cookies look just slightly underdone. Remove from the oven and allow to cool on the baking sheet for ten minutes before transferring to a wire rack to cool completely.
Cookies stay soft and fresh for 7 whole days at room temperature. Cookies may be frozen up to 3 months.