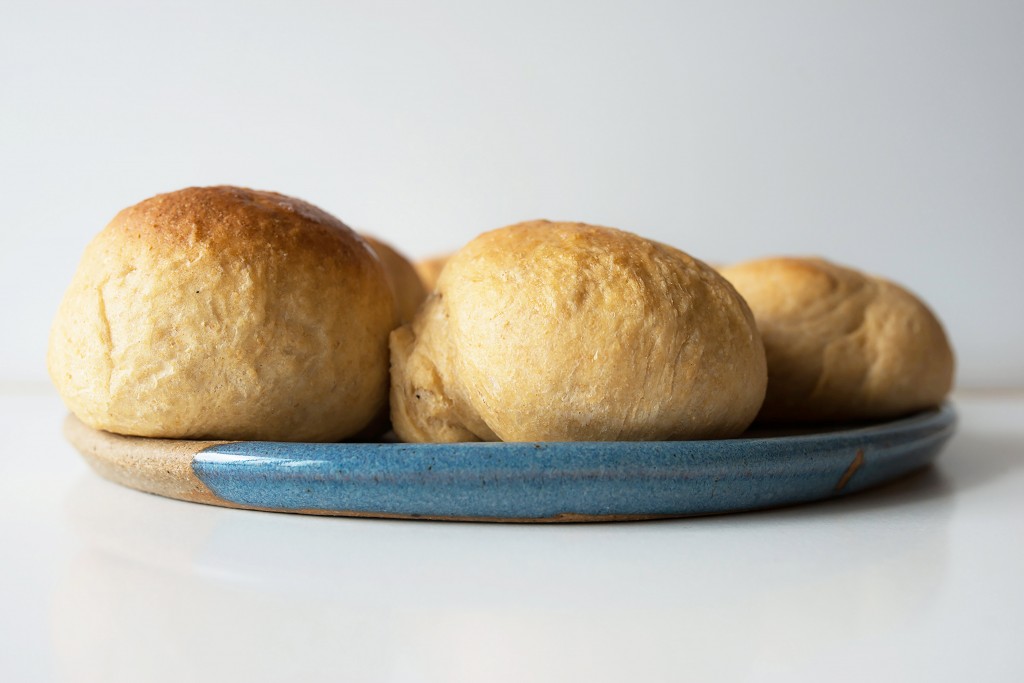 Blogging with a toddler is much MUCH harder than blogging with a one-year-old. Add in birth photography, and I'm struggling to update on a weekly basis (which makes me sad!) So while 2014 brought many wonderful changes, I'm looking forward to more balance and time to blog in 2015. I'm happy to say that Lucy loves being in the kitchen with me. She finds cookie making to be one of her favorite activities. But, the coordination needed to create, bake, and then photograph a recipe is no small feat! Thankfully, Lulu will go to a wonderful Waldorf school two days a week starting January…which means more consistent blogging here!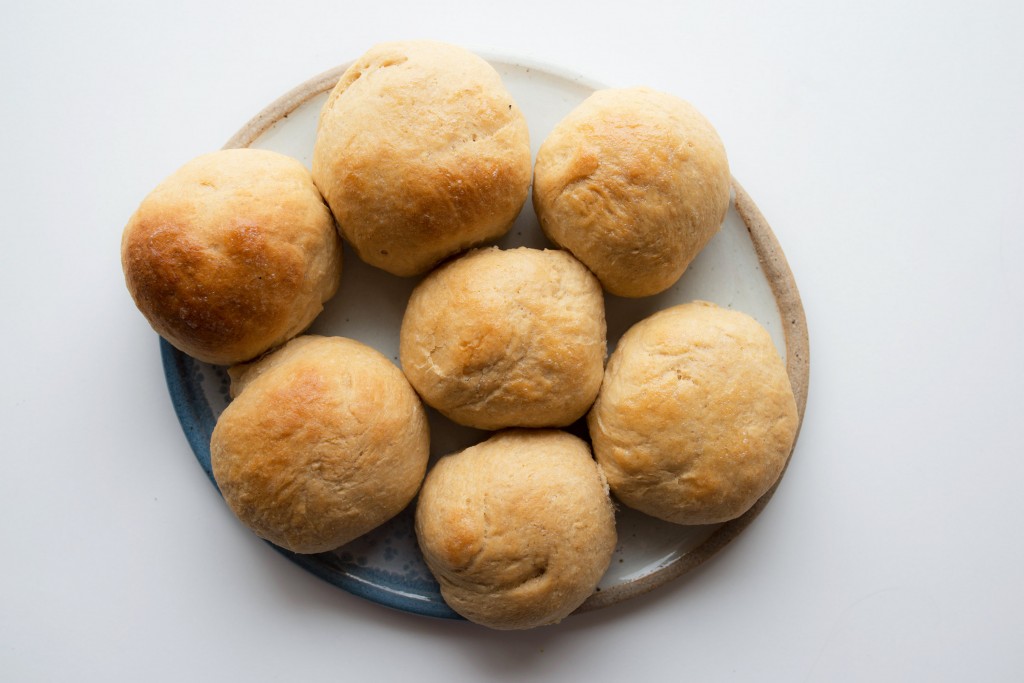 But enough of that! I celebrated my 28th birthday yesterday, and we ended the wonderful, happy day with a big pot of vegetable soup at my parent's house. And what's a big bowl of soup without freshly baked rolls? These soft pull apart wheat rolls are buttery and pillowy; they are the perfect accompaniment to a stew or a holiday meal. And to be honest, I find a roll, a dab of butter, and a dollop of jam to be the perfect late night snack. As a breastfeeding, birth photographer…I'm all about the late night snacks.  These rolls are easy to make and they'll be sure to impress your friends, families, children….make a batch for Christmas Eve dinner…and save a few for Christmas morning (think butter, cinnamon, sugar). They are that good!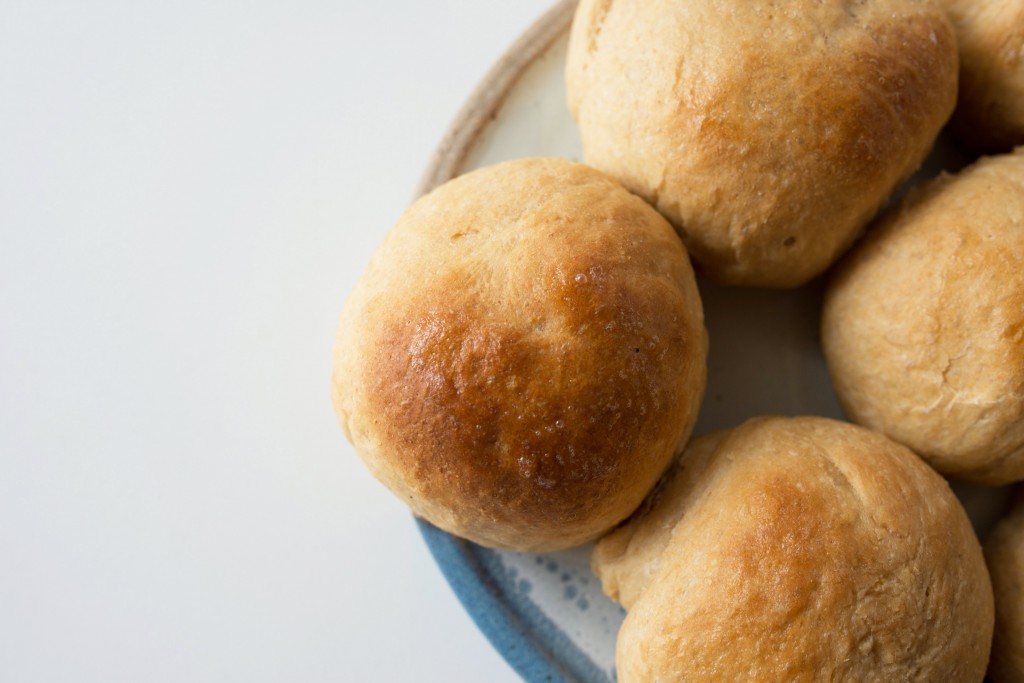 Pull Apart Wheat Rolls
From King Arthur Flour
1 1/2 cups Unbleached All-Purpose Flour
1 1/2 cups King Arthur White Whole Wheat Flour
2 teaspoons instant yeast
2 tablespoons potato flour or 1/4 cup instant potato flakes
3 tablespoons Baker's Special Dry Milk or nonfat dry milk
2 tablespoons sugar
1 1/2 teaspoons salt
4 tablespoons soft butter
2/3 cup lukewarm water
1/2 cup lukewarm milk
Combine all of the ingredients in a large bowl, and mix and knead — using your hands or a stand mixer — to make a soft, smooth dough.
Place the dough in a lightly greased container. Cover , and allow the dough to rise for 60 to 90 minutes, until it's just about doubled in bulk. Gently deflate the dough, and transfer it to a lightly greased work surface.
Divide the dough into 16 equal pieces, by dividing in half, then in halves again, etc. Round each piece into a smooth ball.
Lightly grease two 8″ round cake pans. Space 8 buns in each pan. Can you use 9″ round cake pans, or a 9″ x 13″ pan? Sure; the buns just won't nestle together as closely, so their sides will be a bit more baked.
Cover the pans, and allow the buns to rise till they're crowded against one another and quite puffy, about 60 to 90 minutes. Towards the end of the rising time, preheat the oven to 350°F.
Uncover the buns, and bake them for 22 to 24 minutes, until they're golden brown on top and the edges of the center bun spring back lightly when you touch it. An instant-read thermometer inserted into the middle of the center bun should register at least 190°F.
Remove the buns from the oven, and brush with the melted butter. After a couple of minutes, turn them out of the pan onto a cooling rack. Serve warm. Store leftovers well-wrapped, at room temperature.