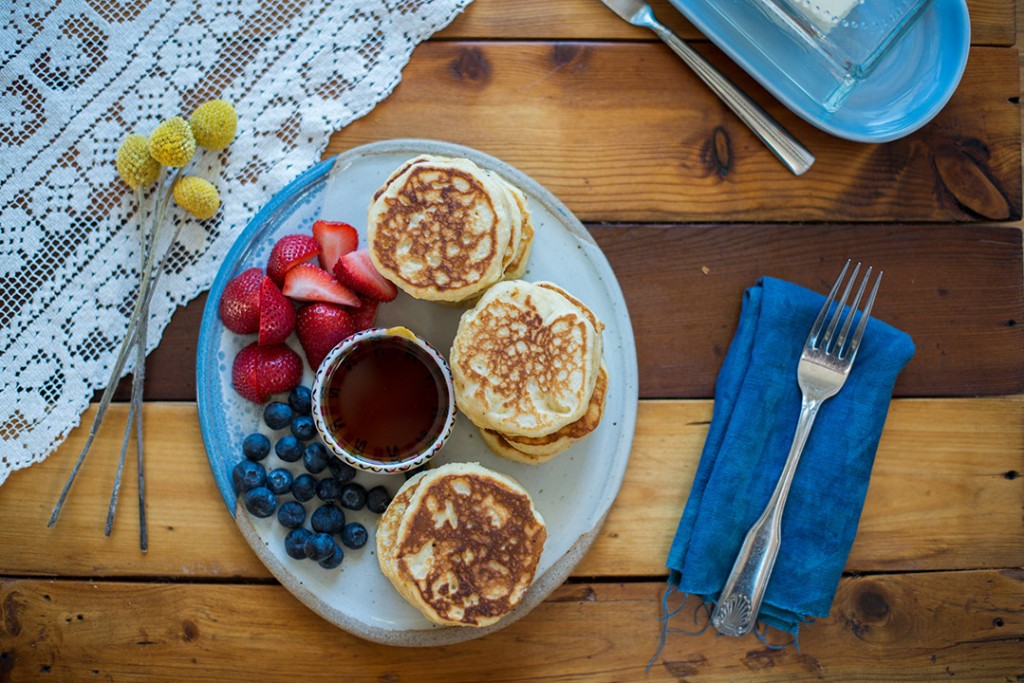 We're back home in Colorado, and we had a wonderful (dare I say magical) time in Portland. By the end of the week, Ryan and I were ready to pack our bags and move to the northwest. We picked berries, we drank coffee, and we ate one good meal after the next. The people were friendly, the humidity was a welcome change, and there were cherries growing on neighborhood trees.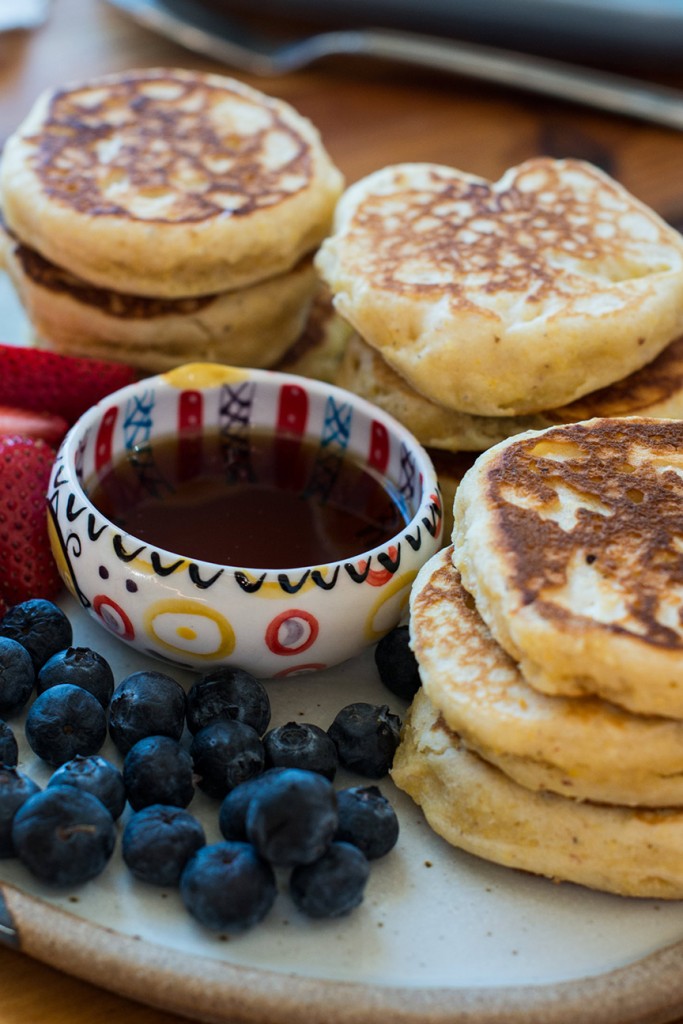 The dream of the 90s IS alive in Portland.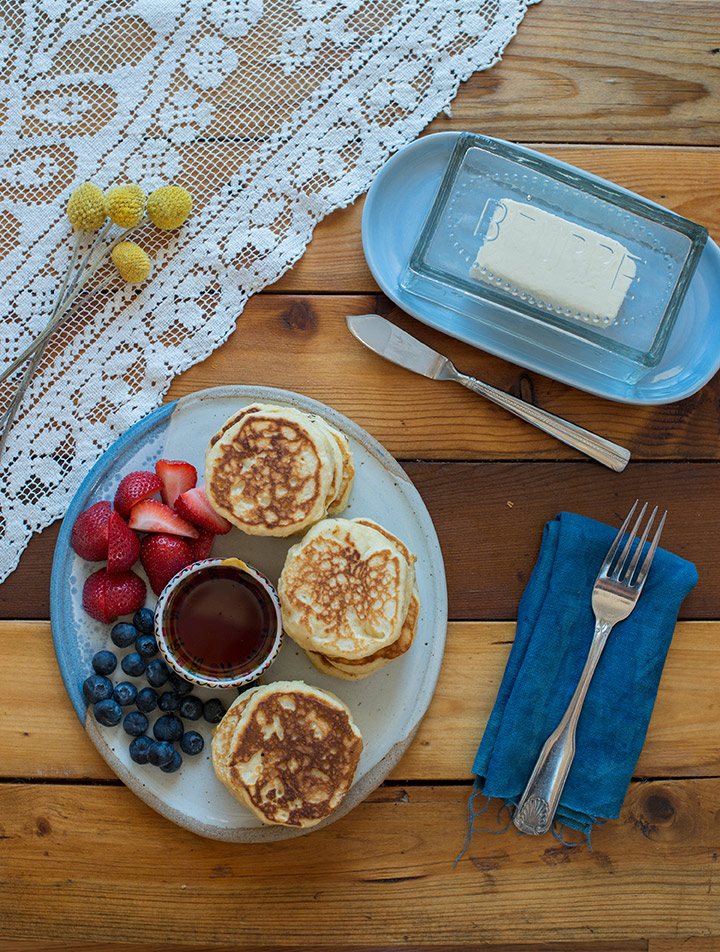 But despite our magical trip, it felt good to come home last night. Our animals greeted us excitedly at the door, and we went on a long walk, enjoying the dry and cool evening air. And if Portland did anything, it inspired me to think more creatively in the kitchen. I'm already crafting new recipes that I'm excited to share with you in the weeks ahead. But today, I'm giving you an older recipe, a favorite recipe: cornmeal pancakes. With 4th of July approaching, I felt it fitting to share this patriotic plate. Cornmeal pancakes are a simple way to elevate your morning meal. They offer all the familiarity of a pancake with a little something different: the crunch and color of cornmeal. Slice up fresh berries, and you have a beautiful and wholesome meal to share this weekend.
Cornmeal Pancakes
1 1/3 cup all-purpose flour (whole wheat flour could also be used)
2/3 cup cornmeal
2 tablespoons sugar
3 teaspoons baking powder
1 teaspoon salt
2 eggs
1 1/3 cup milk
1/4 cup melted butter
Maple Syrup and Berries for serving
In a large bowl, whisk together flour, cornmeal, sugar, baking powder, and salt. In a smaller bowl, whisk together eggs, milk and melted butter (be sure melted butter has cooled to lukewarm). Gently fold wet ingredients into dry ingredients and stir until combined.
Heat a large cast-iron skillet over medium high heat. Grease lightly with butter. Pour batter in 1/4 cup increments. Allow to cook cornmeal pancakes until bubbles form on surface. Flip gently and cook for an additional minute or two, until the other side is golden brown. Serve cornmeal pancakes with fresh summer berries and maple syrup.