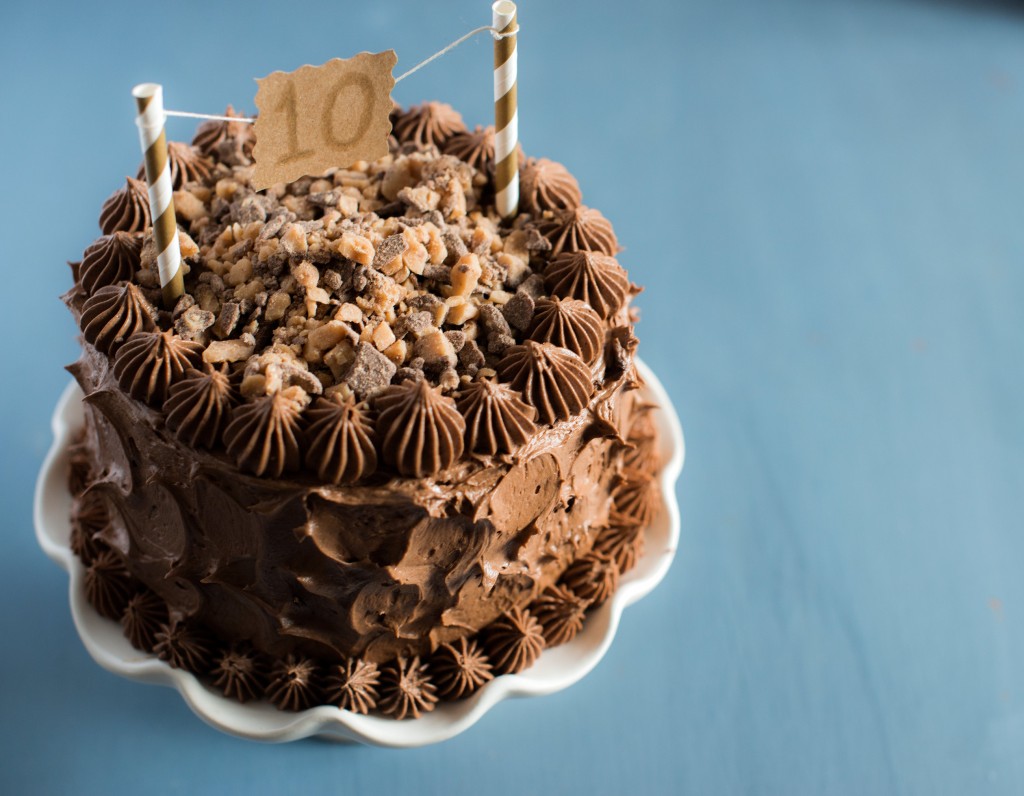 September is here. I'm back at Pikes Peak Community College, teaching three English Composition courses. I'm also on call for five births (yes, I'm doing birth photography!). Needless to say, life is busy. Add in a bubbling, vivacious toddler and my days have been filling up at an ever-quickening rate. So for the time being, I'll just be posting twice each week. If you absolutely need to see more baked goods and whole foods, you can always find me on instragram (@cakestand).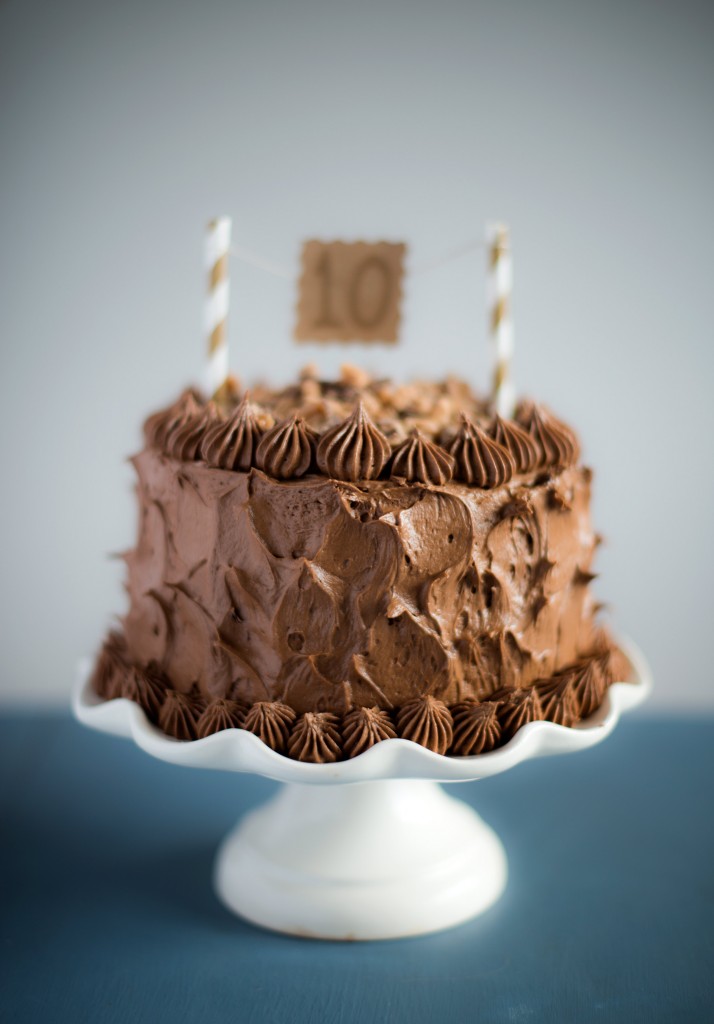 Last week, after a beautiful day photographing three women for the Breastfeeding Project, I drove home from Denver with one goal in my mind: to make my 10-year-old nephew a birthday cake. With only a couple of hours before we were set to meet for dinner, I knew I'd have to execute a stellar baking and decorating performance if Ben's birthday cake was going to be a reality. I needed simplicity. I needed ease. I needed delicious. And so I fell back on a classic vanilla cake with a delicious chocolate buttercream frosting. When I have ample time, I love to make a traditional french buttercream…with egg yolks and corn syrup and granulated sugar. But when I need something sweet and simple that will decorate beautifully, I turn to this recipe: an easy buttercream made with only a few ingredients: cocoa, powdered sugar, butter, and a dash of milk. In under two hours (from start to finish!) we had this cake ready for Ben's birthday celebration. It was enjoyed by all.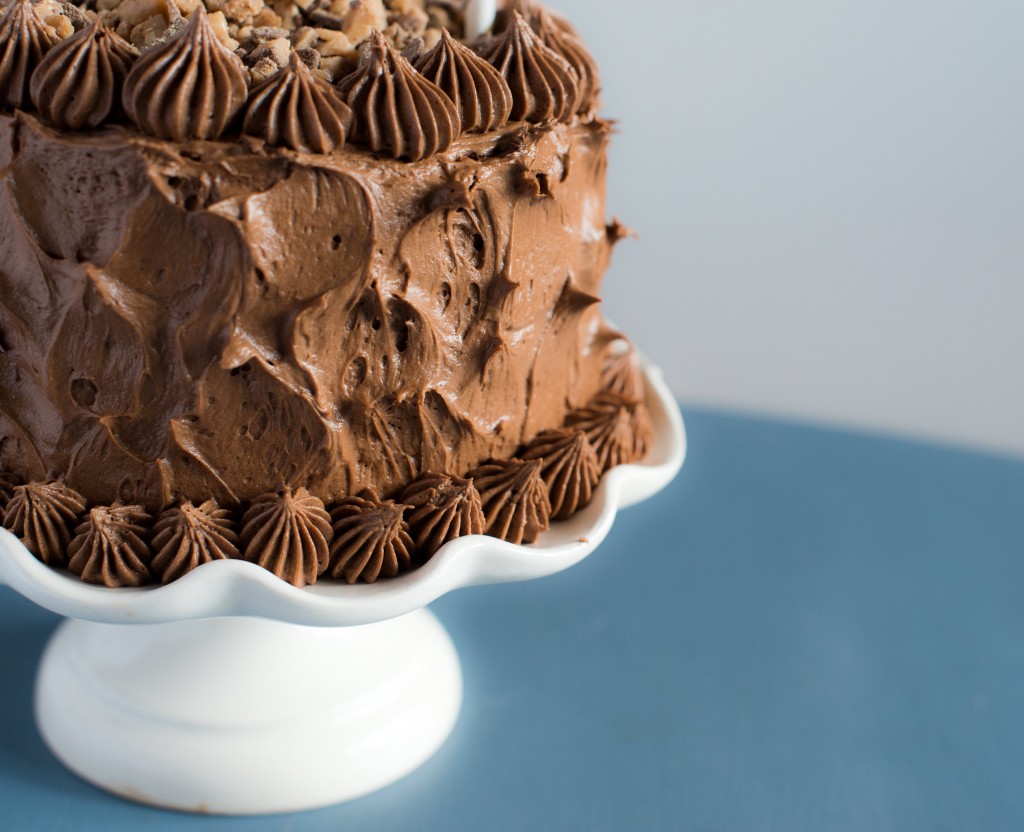 Chocolate Buttercream Frosting
3 sticks butter, softened to almost room temperature
1 cup cocoa powder
5 cups powdered sugar, sifted
1 teaspoon vanilla
1/2 cup whole milk (for an even richer frosting, use cream)
In the bowl of your stand mixer, combine butter and cocoa. Using the paddle attachment, beat on medium speed until smooth. Gradually add in powdered sugar and milk (1 cup of powdered sugar, followed by 1-2 tablespoons milk). Run the mixer on low as you combine. After all milk and powdered sugar are added, stir in vanilla. Beat mixture on medium-high until light and fluffy (add more powdered sugar or more milk if needed). Frost on a completely cooled cake.