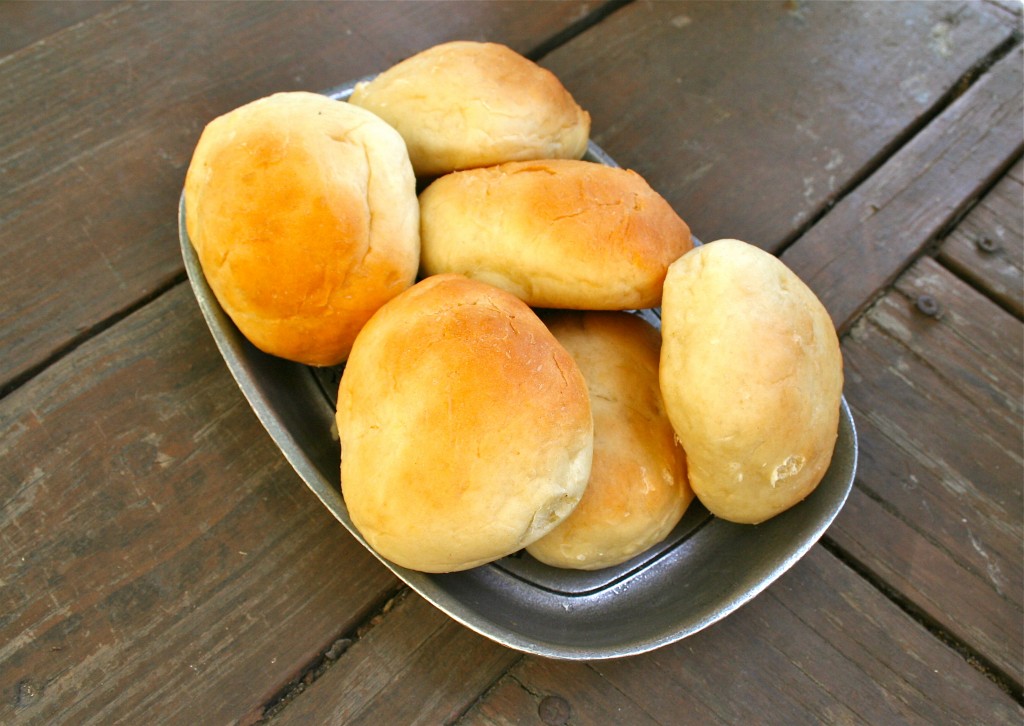 The house stands!
Thank you to everyone who has been watching and praying with us. My parents found out last night that their house had not succumbed to the fire. Unfortunately, six or seven houses on our street did not survive, and over 300 homes burned down in their neighborhood. My heart goes out to those families, but I know the community will rally, offering love and support.
I made these rolls on the same night the fire came over the mountain. Living over one thousand miles away from my family left me feeling helpless, and so I coped by kneading, shaping, and baking. There is something therapeutic about beating your hands into a pile of pliable dough. And the smell of baking bread continues to be a source of comfort–it always reminds me of home.
And recipe turned out pretty darn good (thank goodness because recipe failure is not allowed when you are baking to cope). The sour cream makes these rolls  rich and light. They rose beautifully, and as they baked they turned a lovely golden brown. We served them with dinner, we slathered them with apricot jam, and I greedily took one to bed with me last night (I was hungry, folks!)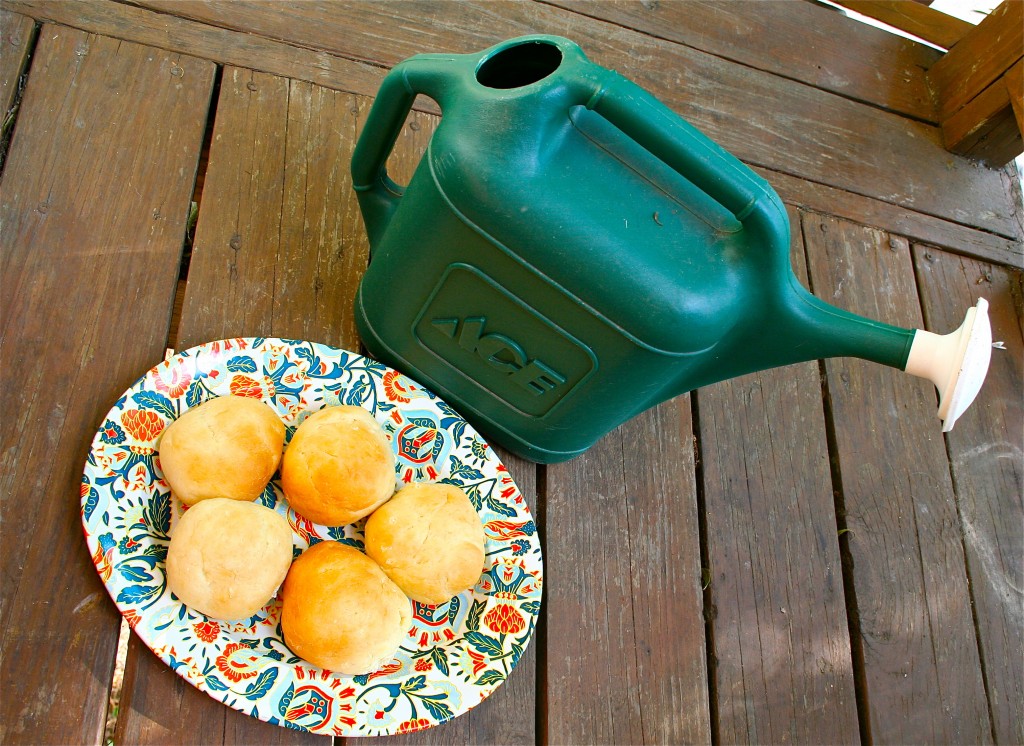 Ryan and I are traveling to Maine on Monday, and I can't wait to leave this lovely Texas heat and put on a sweater for a few days. I'm contemplating packing my cake pans and a few decorating tips. My 9 year old niece loves to bake, and I think a 4th of July cake might just be in order. I'm hoping to take pictures of boats and lobsters, blueberries and bikes. I'll share a few photos here, and I'll share more on my facebook page.
I hope everyone has a beautiful and happy 4th of July. And remember, if you live in Colorado (or anywhere else that is dry as a bone) DON'T SHOOT FIREWORKS. Eat a cupcake or something sweet instead.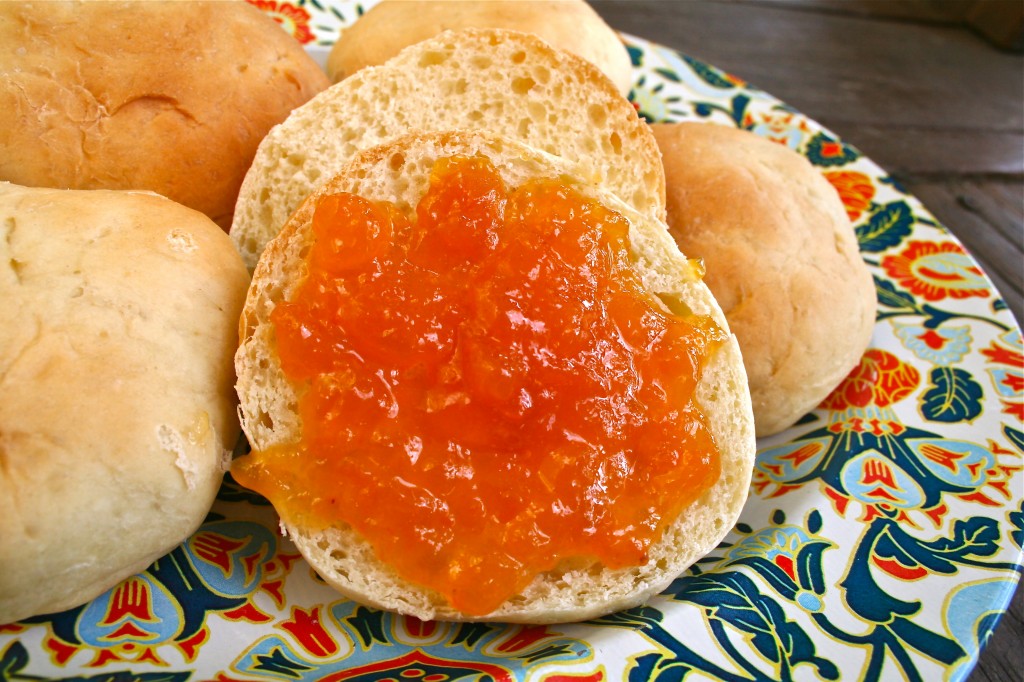 Sour Cream Rolls
3 cups bread flour
2 1/4 teaspoon active dry yeast
1 teaspoon salt
2 tablespoons sugar
1 cup sour cream
1/4 cup water
1 egg
2 tablespoons butter
1. In a large bowl, combine flour, yeast, sugar, and salt. In a small saucepan, heat the sour cream, water and 2 tablespoons butter stirring to mix until it heats to 120°-130°; add to dry ingredients.
2. Beat on medium speed for 2 minutes. Add egg and beat 2 minutes longer. .
3. Turn onto a floured surface; knead until smooth and elastic, about 6-8 minutes. (I used my stand mixer with the dough hook attachment.)
4. Place in a greased bowl, turning once to grease the top. Cover and let rise in a warm place until doubled, about 1 hour.
5. Punch dough down. Turn onto a lightly floured surface; divide into 12 pieces. Shape each into a smooth ball.  Place each ball on a parchment lined baking sheet.
6. Cover with plastic wrap and let rise until doubled, about 30 minutes.
7. Bake at 375° for about 20 minutes or until golden brown.
Always,
Monet