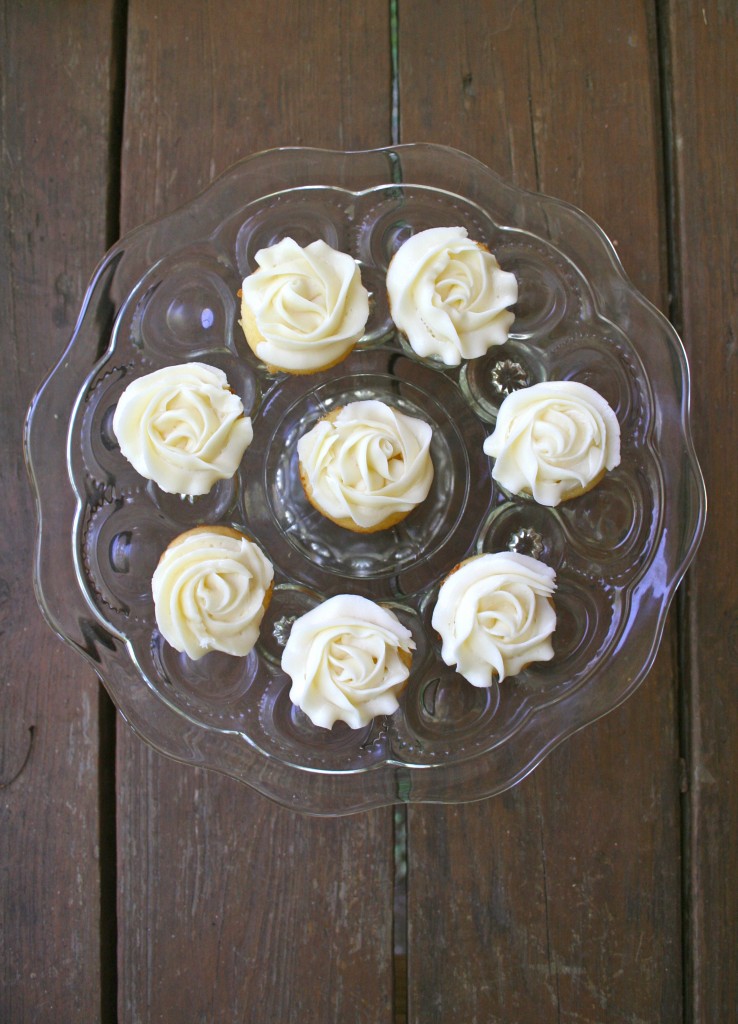 Do you know what I've been doing today?
Drinking coffee and dream of cake shops.
Because I had the most wonderful Cake Stand party on Thursday night, and I realized that my dream was inching closer to reality.
Thanks to the loveliest Mallory Alison, I was able to put my five cakes on Vintage Heart's enviable counters. The "eagle rock" walls contrasted well with my meringues and buttercreams. And although it was a hot night in Austin, TX, we all enjoyed masterfully prepared iced coffees and slices of cake.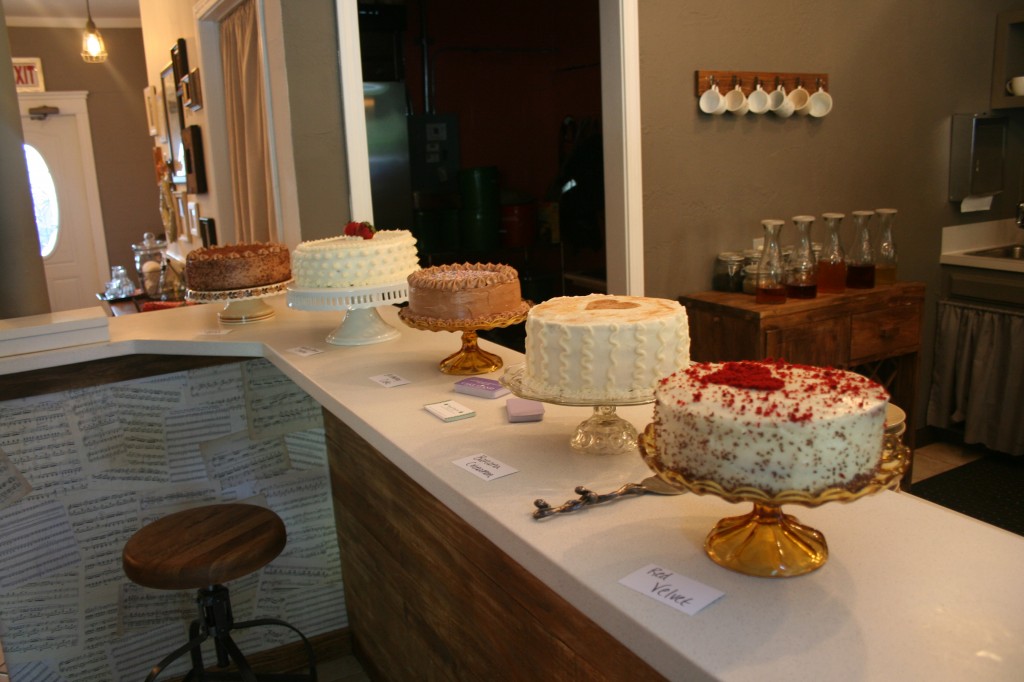 On the menu:
Red Velvet Cake with Cream Cheese Frosting
Strawberry Cream Cake with a Swiss Meringue Buttercream
Chocolate Mocha Cake with a Caramel Filling and French Meringue Buttercream
Sisters' Birthday Cake (Yellow Cake with Chocolate Frosting)
And…my personal favorite…Banana Cream Cake with a Cinnamon Heart on top.
By the end of the night, I was exhausted, but also thankful and hopeful. Thankful for the love and support of my friends. Hopeful for what the next year will bring for me and Cake Stand.
In fact, I got so excited about opening a cake shop that I began browsing through restaurant supply stores. Because if a girl iss going to open a cake shop, she's going to need some sliverware and plates.
And I think I'd go with a classic white china set. Something that would show of my cakes without stealing attention. Like this:
Lovely, huh? Simple yet functional. And I know they'd look smashing with a thick slice of Red Velvet Cake. You know you can already picture it in your head.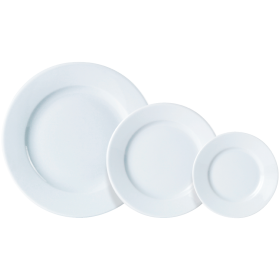 So when I do open my shop–soon, I hope–I'll be contacting Crosbys and ordering a set or two of these Porcelite plates.
Until then, I'll be making as many cakes as I can. And also some cupcakes too. Because cupcakes, especially small cupcakes, are the perfect antidote to a long and tiring day. These very vanilla cupcakes were made for two friends…two friends that both celebrated their birthdays on Saturday. They are moist and light and not too sweet. In fact, that is one compliment I was so happy to receive on Thursday night. People came up and told me that they liked me cakes because they weren't like walking into a semi-truck of sugar. They were subtle and moist and packed with flavor. Yum.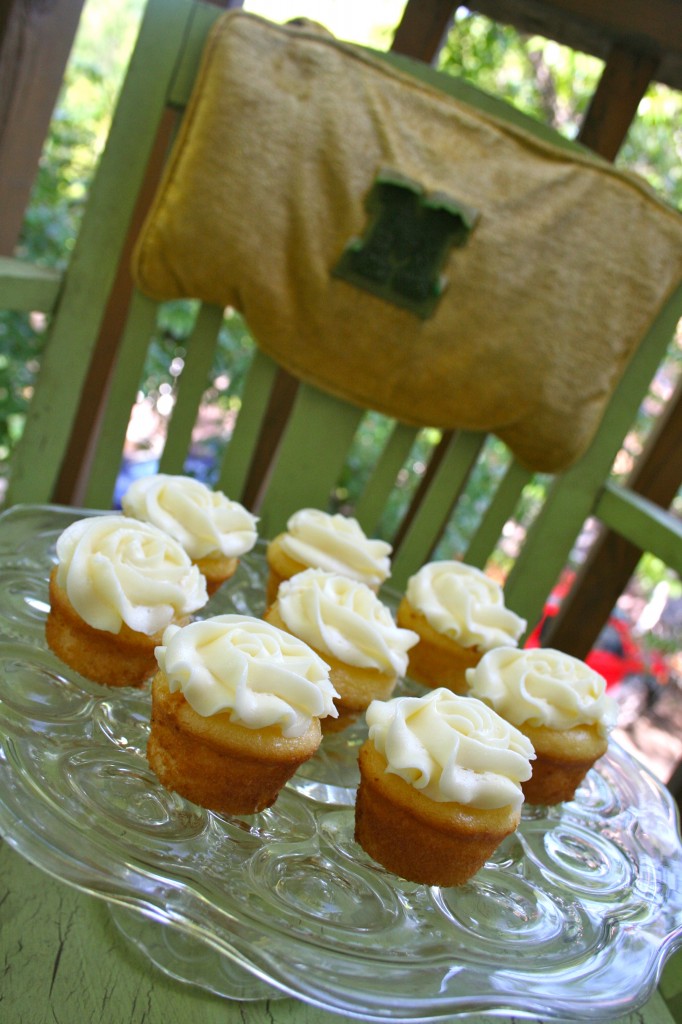 Vanilla Cupcakes
1 1/3 cup all purpose flour
1/2 tsp baking soda
1/2 tsp baking powder
1/4 tsp salt
1 cup sugar
1/4 cup butter (room temperature)
1 large egg
1 teaspoon vanilla extract
1 cup buttermilk
1.  Preheat your oven to 400 degrees F and line a 12 cup muffin pan or a 24 cup mini-muffin pan.
2.  In a small bowl, whisk together your dry ingredients until well combined.
3.  In a large bowl, ideally using a stand mixer, cream together butter and sugar until light and smooth, about 3 minutes.  Add in the egg and vanilla and beat until well combined.  Add half of the flour mixture, stir; pour in buttermilk, stir; and then add the remaining flour.  Stir until well combined.
4.  Distribute evenly in muffin pans, filling each about 2/3 full.  Bake for 18-20 minutes for standard size cupcakes, 12-15 for mini cupcakes.  Allow to cool completely before frosting.
If you want a great tutorial for how to make the "roses" on the top of these cupcakes. Read here!
Monet
Anecdotes and Apples