Wet and soggy. With a touch of mold. You can tell I wasn't made to live in the northwest. Here we are in Austin, with 24 hours of rain, and I'm already eager to wring out my clothes.
But no. Not really. I am actually quite thankful for the way the rain hit my windows as I closed my eyes last night. The soft pattering a constant presence as I dove in and out of sleep. And wet weather does make for better writing. I sat with a cup of coffee and wrote for a few hours this morning. Both me and my thesis director were pleased.
Earlier this week, I received a bag of walnuts from California (I'm fairly certain the southern part) and I happily chopped nuts on Monday afternoon and stretched my culinary imagination. With a few attempts behind me, I landed on this recipe: Walnut Crusted French Toast. Because doesn't it sound lovely to crust a thick piece of bread with slightly toasted nuts?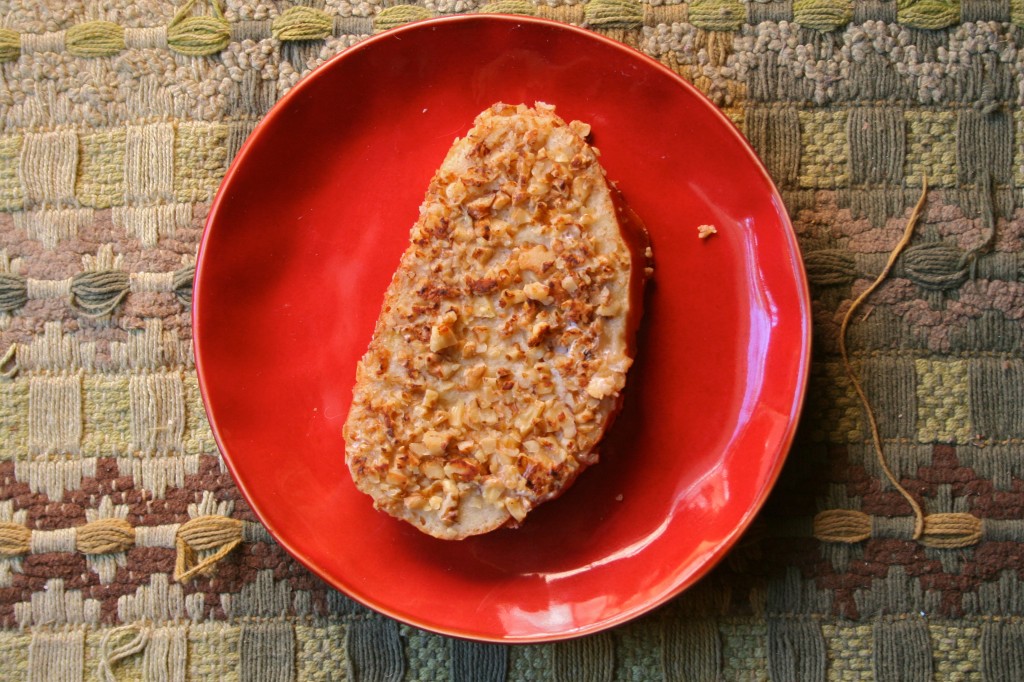 If you're like me, french toast is a weekend breakfast staple. Fresh berries, chopped nuts, and a drizzle of maple syrup can turn a boring piece of bread (forgive me, ubiquitous white loaf) into something worth sharing with friends.
But I took my weekend tradition a step further by dipping  bread into both the classic egg/milk mixture and a bowl of crushed walnuts. As I placed the nutty bread on a skillet sizzling with butter, the aroma of eggs and toasting nuts made me very grateful to be alive.
So…I just had to share this before we took off for the weekend. Because don't we all want to make french toast tomorrow morning?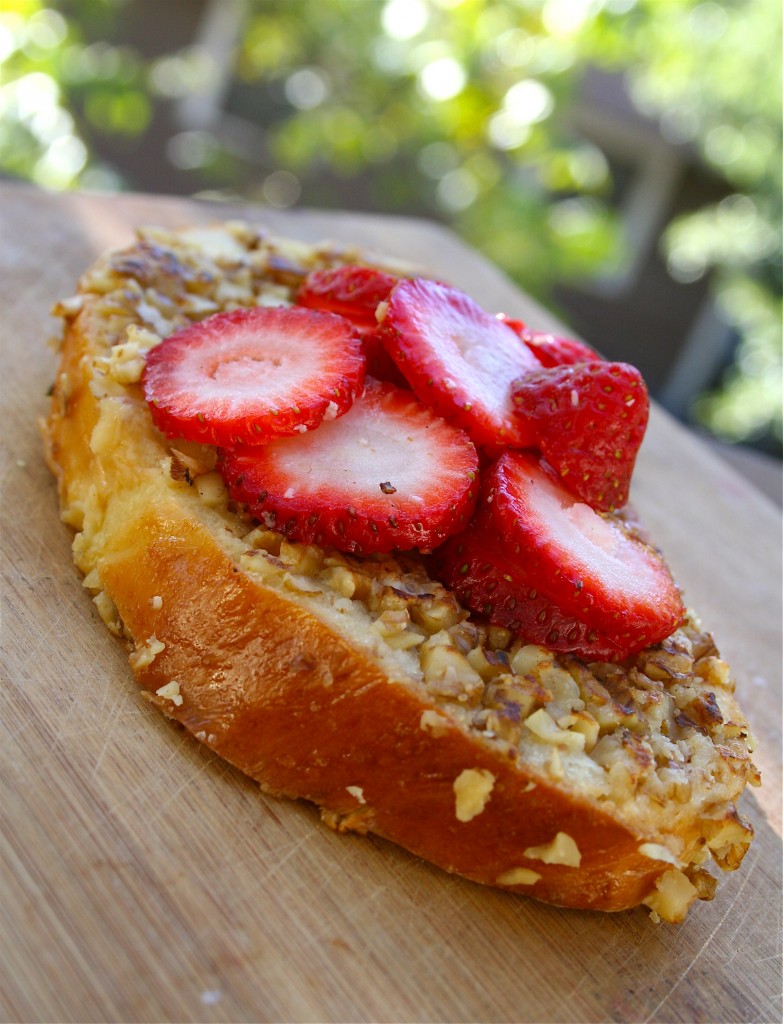 Walnut Crusted French Toast
1 cup of walnuts, very finely chopped
1 cup half-and-half
3 large eggs
2 tablespoons honey
1/4 teaspoon salt
8 (1/2-inch) slices day-old or stale country loaf, brioche or challah bread
4 tablespoons butter
1. In medium size mixing bowl, whisk together the half-and-half, eggs, honey, and salt. Pour custard mixture into a pie pan or wide, shallow bowl and set aside. Place chopped walnuts in another similar size pan.
2. Dip bread slice into custard mixture, allowing to soak for 30 seconds on each side, and then dip each side into walnut mixture. Remove to a cooling rack that is sitting in a sheet pan, and allow to sit for 1 to 2 minutes.
3. Over medium-low heat, melt 1 tablespoon of butter in a large saute pan. Place 2 slices of bread at a time into the pan and cook until golden brown, approximately 2 to 3 minutes per side. Repeat with all 8 slices. Serve immediately with maple syrup, whipped cream or fruit.
Monet
Anecdotes and Apple Cores