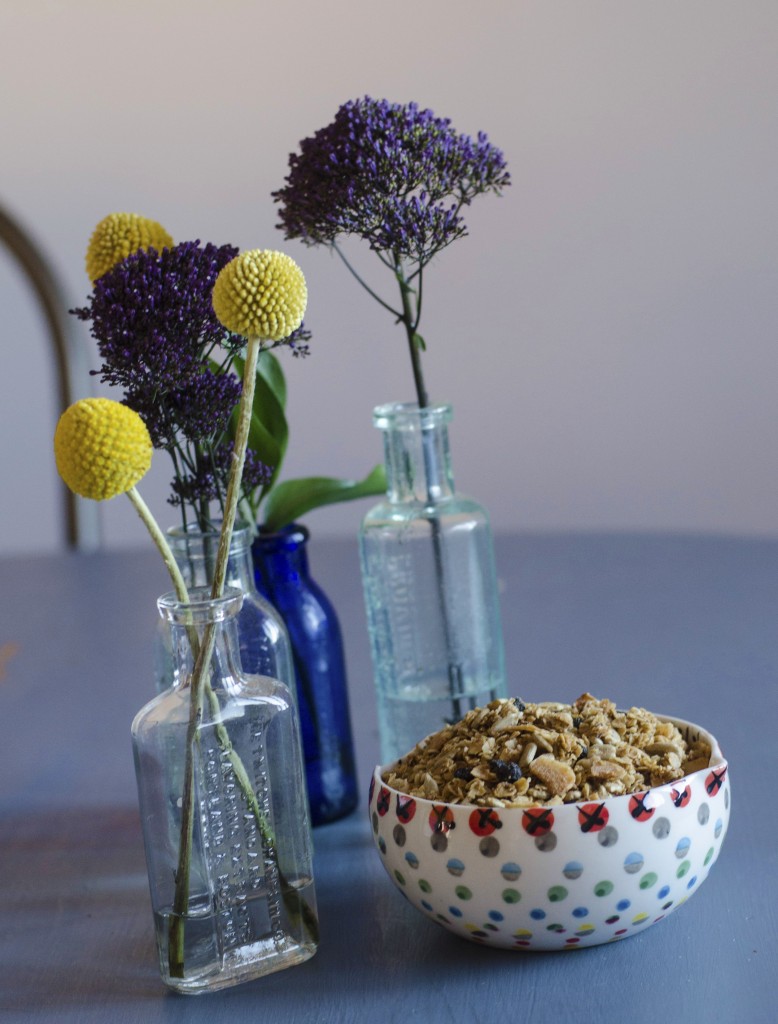 I had every intention to make soft pretzels this weekend. Ryan and I have been frequenting a local German bakery on an almost daily basis. Soft pretzels are our new favorite way to unwind. But making soft pretzels is a lot of work, and when Sunday's temperatures started to climb towards seventy degrees, I knew we had to celebrate Daylight Savings Time outside.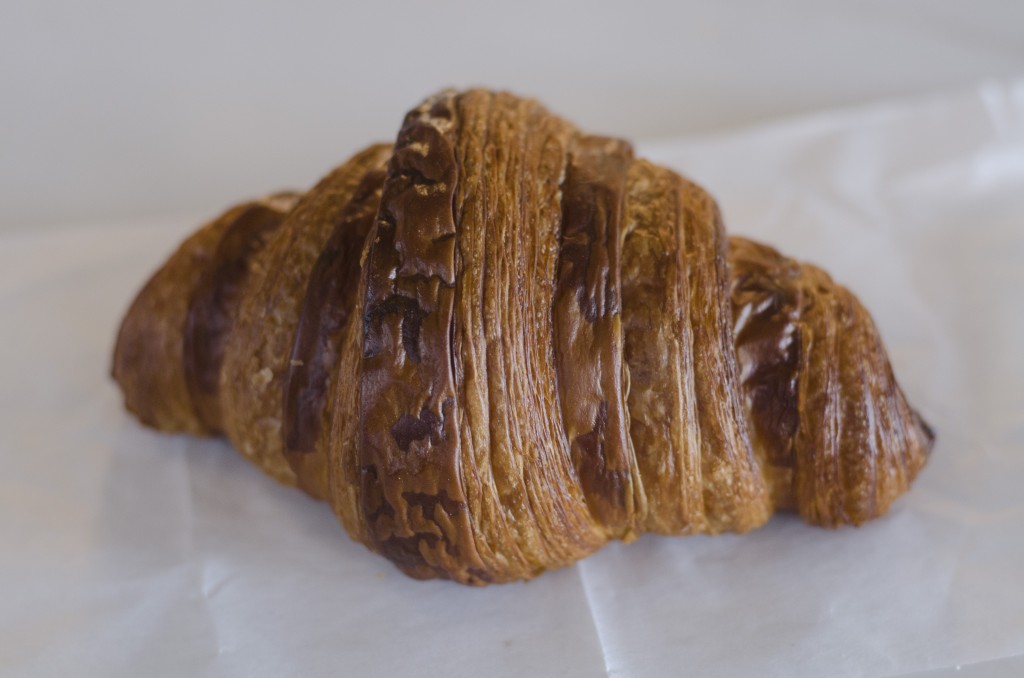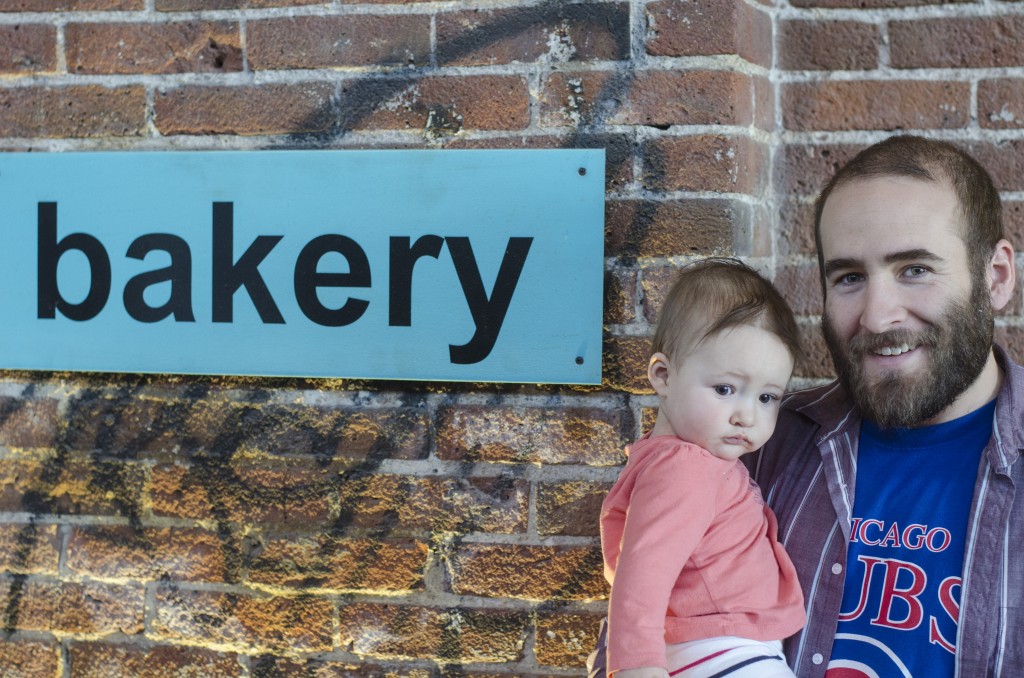 We drove to Denver where we picked up croissants and country wheat bread from the very best bakery in Colorado (I promise, Lucy had more fun that it might look in the picture above). Then, with Lucy close to my chest, we walked around Baker and visited several good friends. The day ended almost as perfectly as it could have: an outdoor dinner with my sister and niece and nephews. We arrived home way later than Lucy's bedtime, and I'm just now (at 10:00pm) writing this blog post.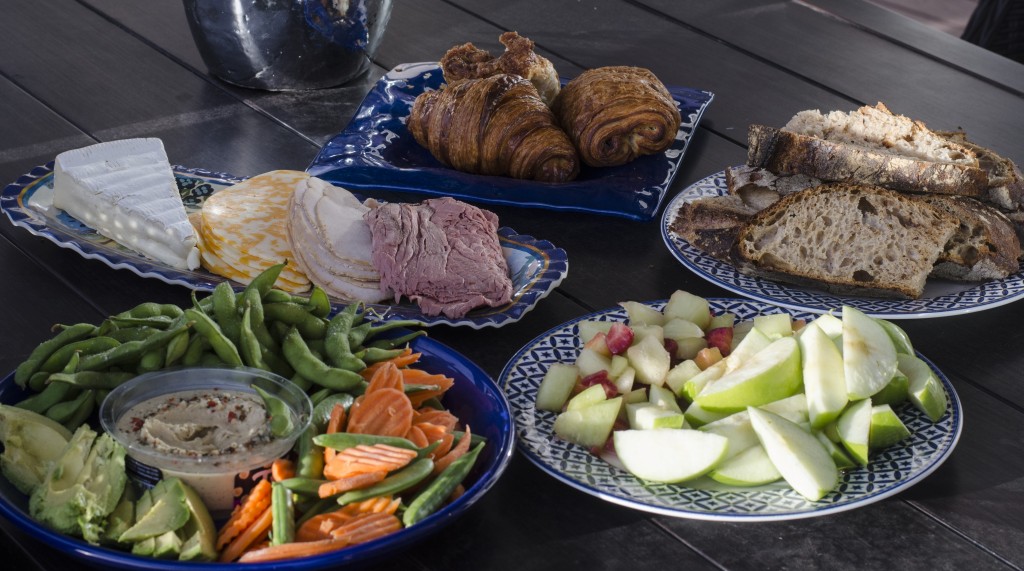 And so instead of beautifully twisted pretzels, I'm sharing a simpler recipe (but one that's just as satisfying). This blueberry coconut granola is one of my favorite morning meals or afternoon snacks. Sweetened with maple syrup and studded with roasted coconut and sunflower seeds, this granola is an indulgence you can feel good about.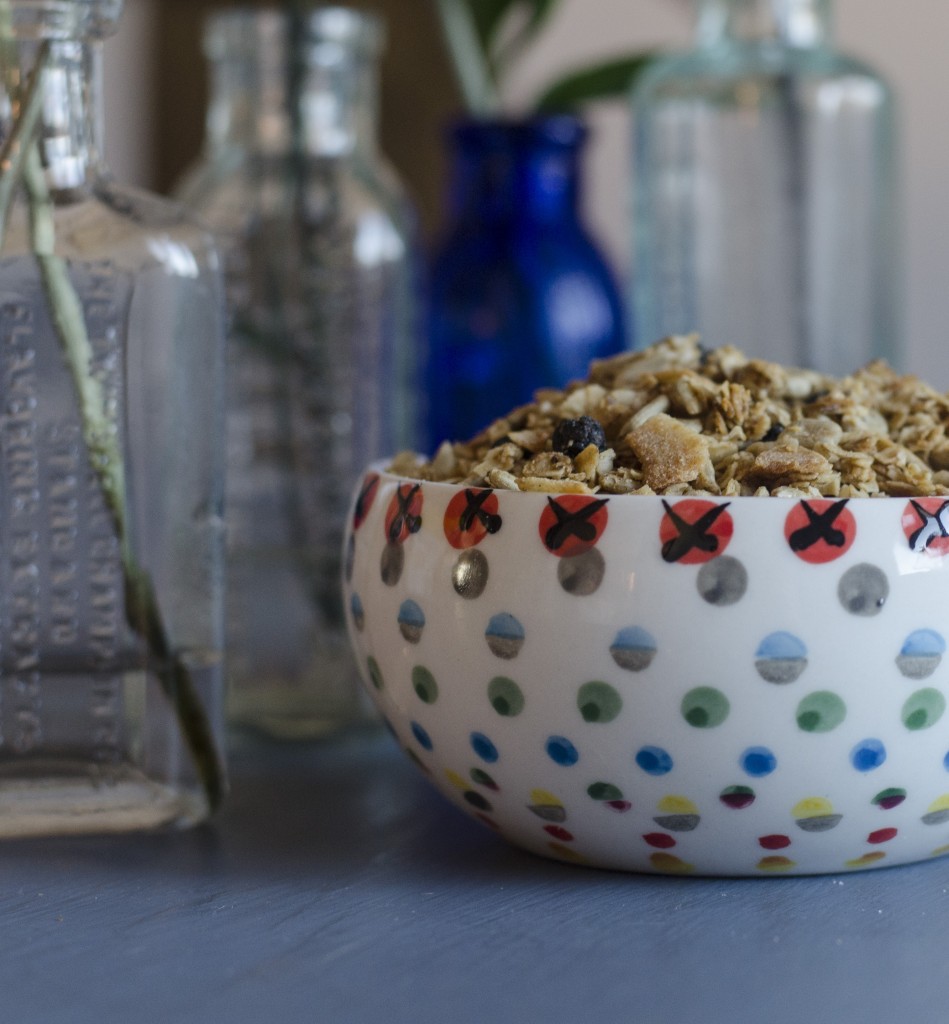 Blueberry Coconut Granola
3 cups old fashioned oats
1/2 cup almonds
1/2 cup dried unsweetened coconut
1/2 cup sunflower seeds
1/2 cup coconut oil (melted)
1/2 cup maple syrup
1/2 cup dried blueberries
Mix dry ingredients in large bowl; mix the melted coconut oil and maple syrup in another. Combine. Divide and spread on 2 large baking sheets. Bake at 300 degrees Fahrenheit for 45 minutes, or until browned to your liking, stirring once or twice.