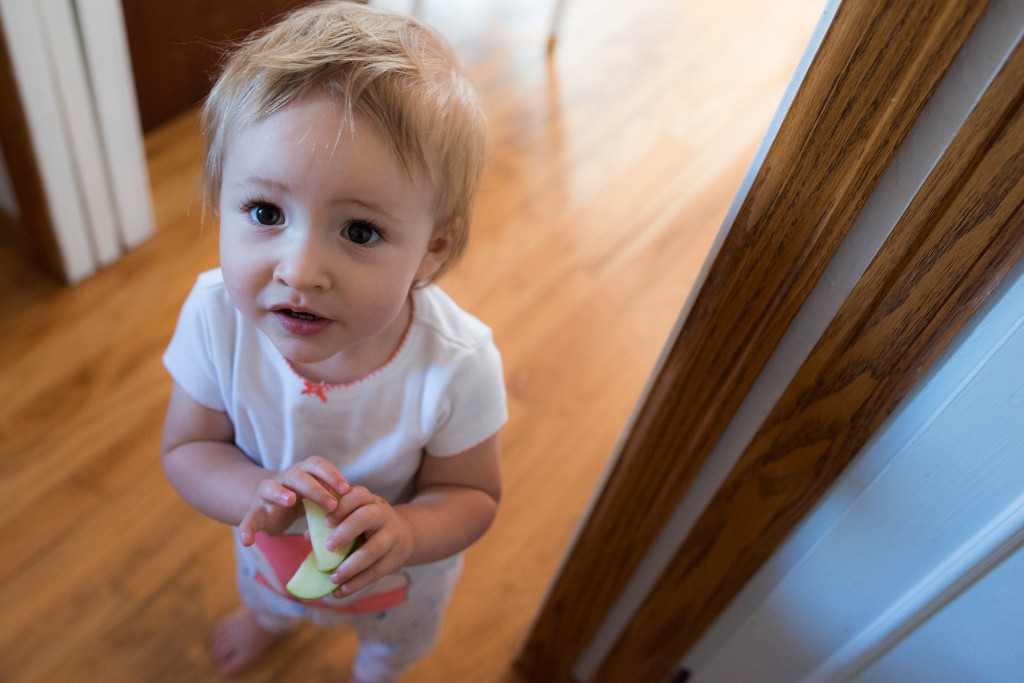 I don't talk about it often enough, but I'm infinitely thankful for the role my husband plays in raising our daughter. He's lucky enough to work from home, which means he gets to see her throughout the day. Not only does he see her, but he cares for her, loves on her, nurtures, her, teaches her. We co-parent, and I wouldn't have it any other way.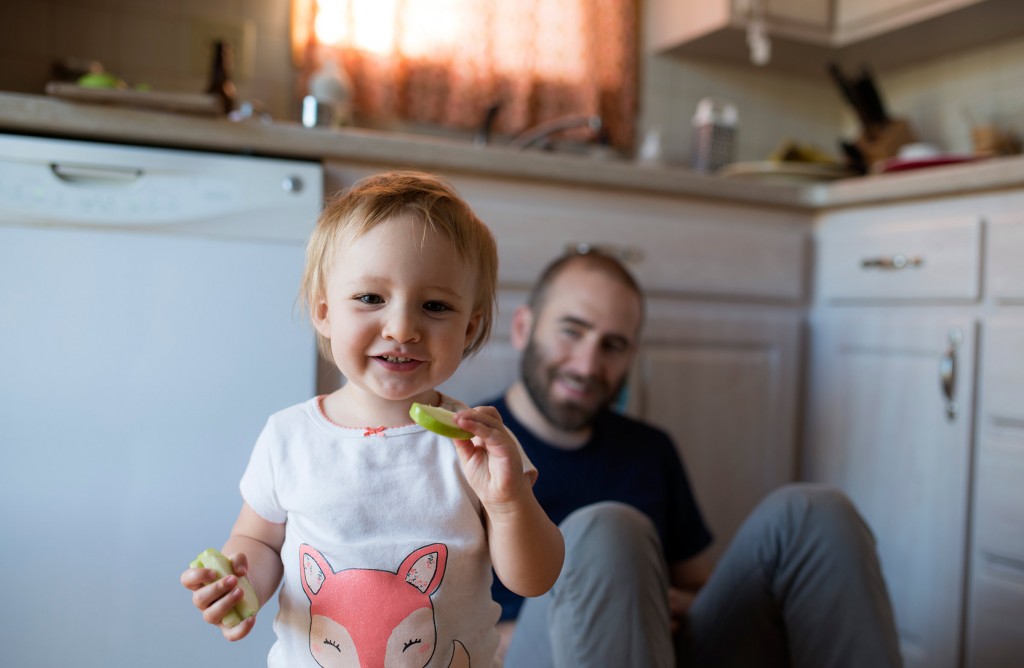 As you might imagine, most days at our home begin in the kitchen. Lucy plays at the same table I played on when I was a little girl. She sorts dried beans or roasted nuts. She arranges her fruit and then asks to wipe down the table with a wet cloth. Ryan and I both make hot breakfasts each morning, which means cracking eggs, toasting bread, and waiting for our tea kettle to boil.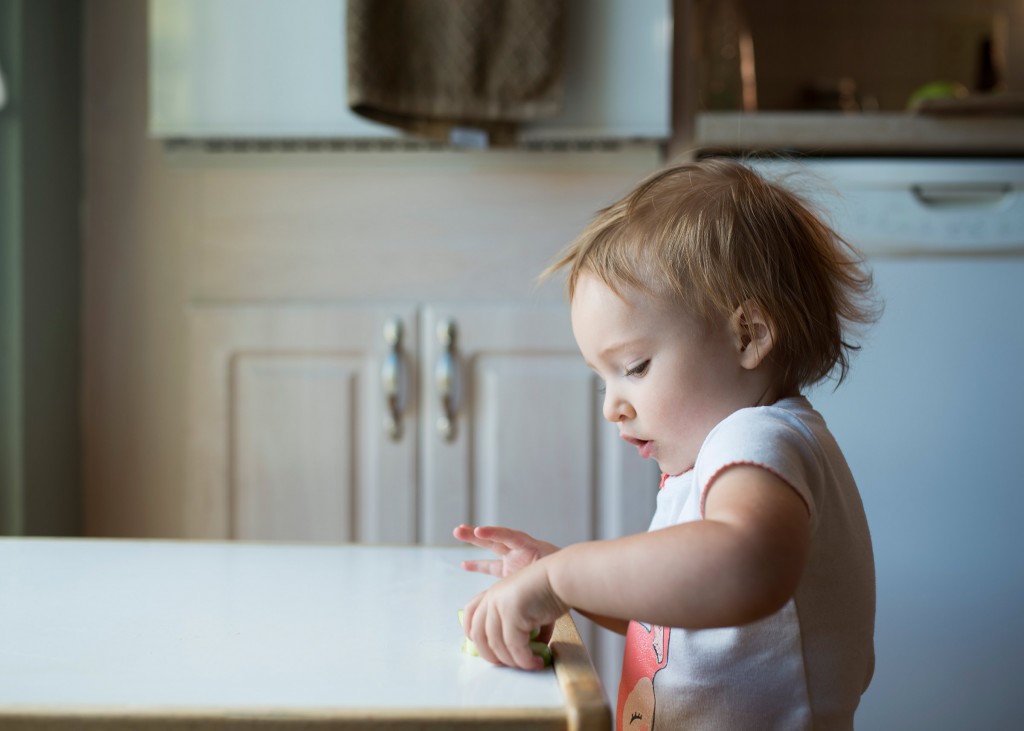 We often sit together on the kitchen floor. Do away with the fussiness of setting the dining room table. Lucy likes us to sit right below the sink, on our flowered rug. If we try to change the routine, she grabs our hand and beckons us over to "our spot." Despite what we prepare for her, she ALWAYS wants to eat what's on our plate (even if it is the same exact cinnamon roll), and so we've gotten really good at sharing.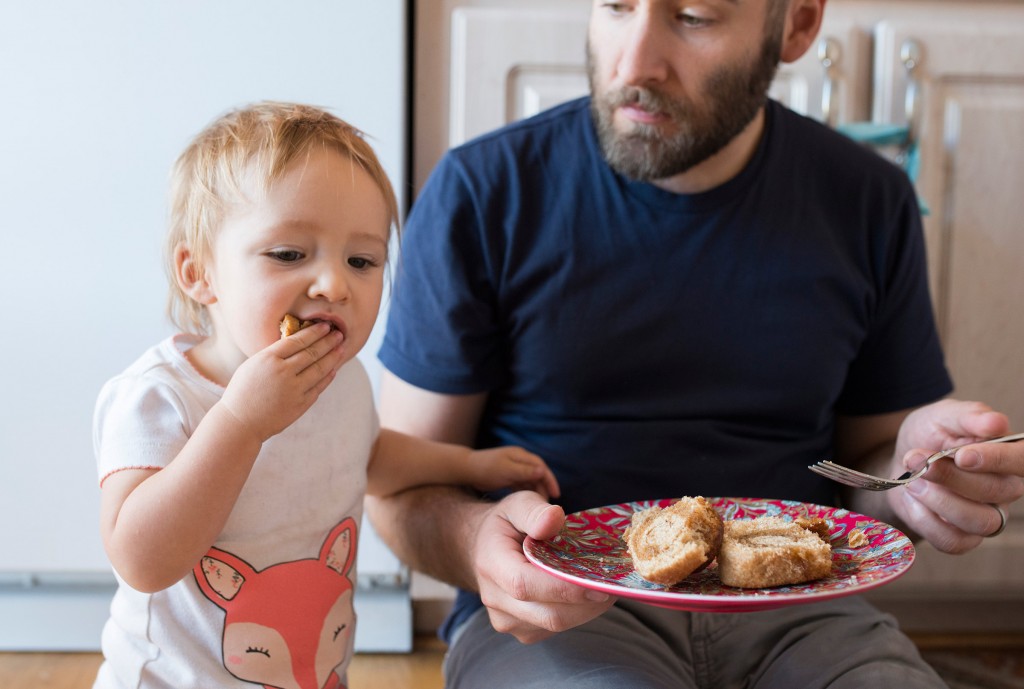 I treasure these mornings because I know they won't last forever. In a few short years, we'll have to worry about getting to school on time. We won't have the luxury of unscheduled hours. And so I'm cherishing it…and I'm so very happy to share my cinnamon roll, or breakfast taco, or bagel with Lulu. I know Ryan is too.