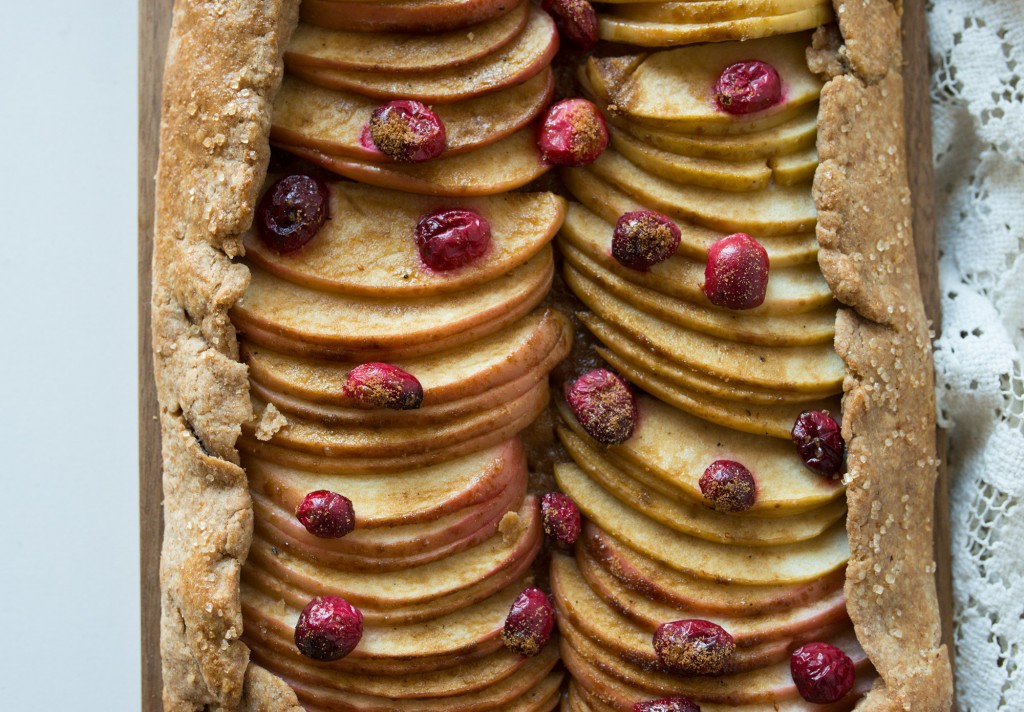 It's been two weeks. I can't believe it! Since I started blogging five years ago, I've never let that much time go by. But with a very active toddler…and with being on-call as a birth photographer…well, life has been busy in the best possible way. That being said, I'm still baking. I'm still relishing the mornings when I'm able to pull out my mixing bowls and create something simple and satisfying like this: an apple cranberry slab tart.
I found inspiration for this recipe after reading the November Bon Appetit. They had a beautiful apple slab tart, and as soon as I saw it…I knew I had to find a way to make something similar in my own kitchen. The only challenge I faced was rolling out my dough. Turns out, pie dough is much easier to roll out into a circle than a rectangle. No wonder our grandmas and great-grandams stuck to their pie pans. But after a few tries, I got it, and I loved how my apples looked, stacked carefully, one on top of the other.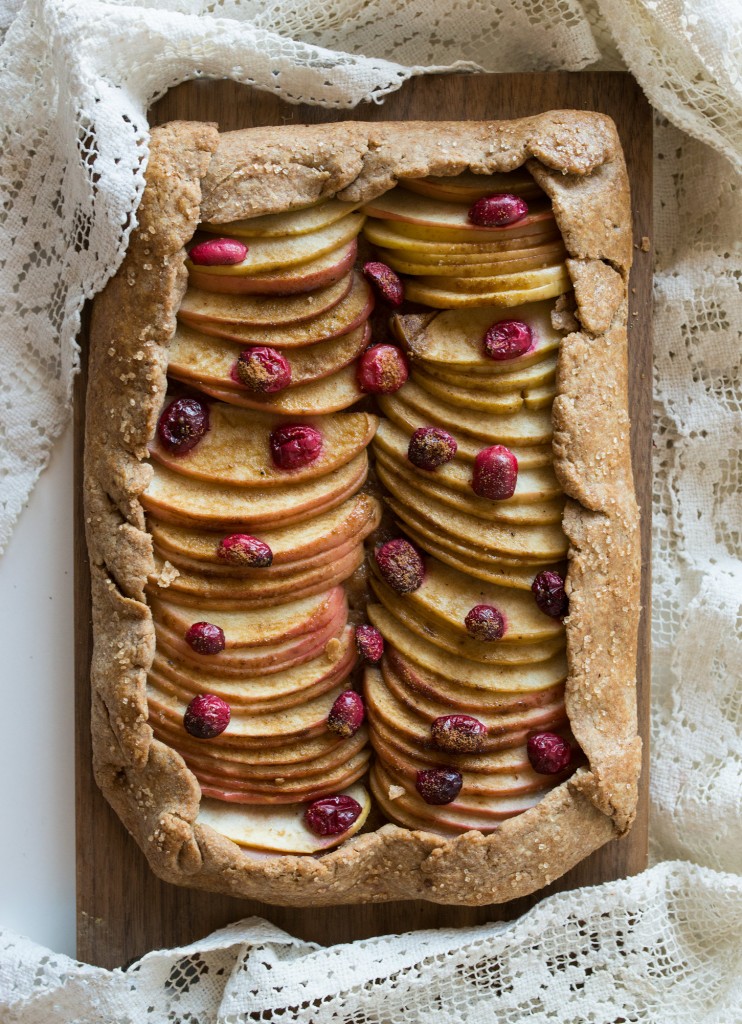 Since I talked to you last, I made this delicious and beautiful apple slab tart. I also captured the arrival of two babies into the world. If you want to keep track of what I'm doing, you can find our website here (Monet and Ryan Crafting Stories). And remember…I travel! So if you'd like me to photograph a birth or a wedding, just send me a message (monet@monetandryan.com).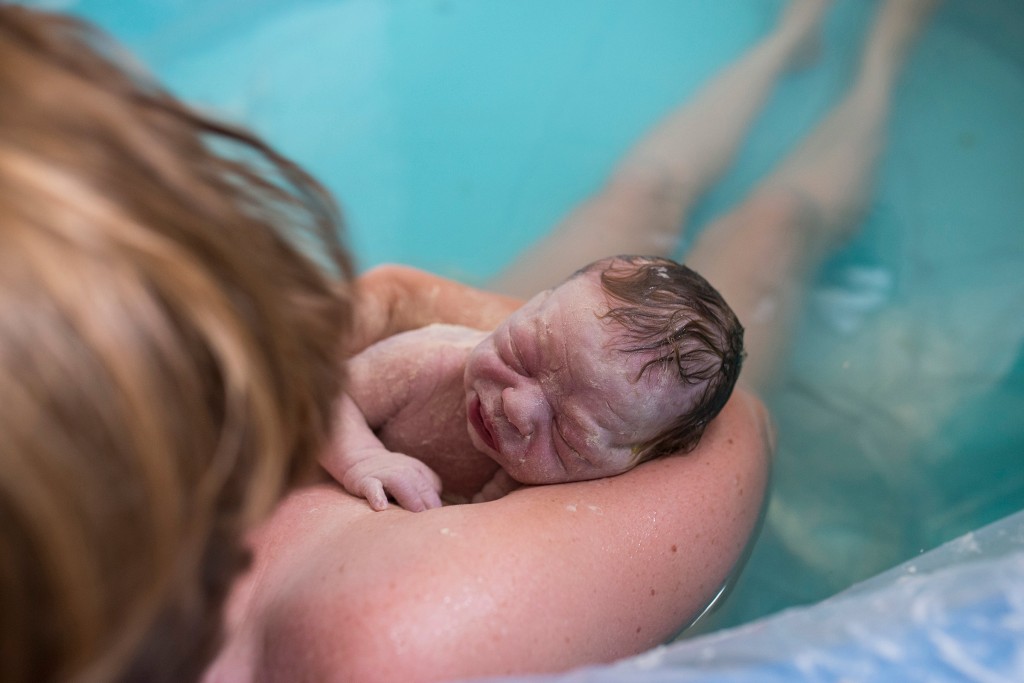 Apple Cranberry Slab Tart
¼ cup (½ stick) salted butter
½ vanilla bean, split lengthwise
Basic Tart Dough
All-purpose flour (for dusting)
1 pound baking apples (such as Pink Lady; about 2 large), scrubbed, sliced ⅛" thick
8 oz cranberries, cut in half
3 tablespoons coconut sugar
1 large egg
1 tablespoon granulated sugar
Place a rack in middle of oven and preheat to 375 F. Place butter in a small saucepan and scrape in vanilla seeds; add pod. Cook over medium heat, stirring often, until butter foams, then browns (be careful not to burn), 5–8 minutes. Remove pan from heat and remove pod.
Roll out dough on a lightly floured surface into a rough 14×10" rectangle about ⅛" thick (alternatively, roll out into a 12" round). Transfer to a parchment-lined baking sheet. Arrange apples on top, overlapping and leaving a 1½" border. Sprinkle cranberries on top. Brush apples and cranberries with brown butter and sprinkle with coconut sugar. Lift edges of dough over apples, tucking and overlapping as needed.
Beat egg with 1 tsp. water in a small bowl and brush crust with egg wash. Sprinkle with  sugar and bake, rotating once, until apples are soft and juicy and crust is golden brown, 40–50 minutes. Let cool slightly on baking sheet before slicing.