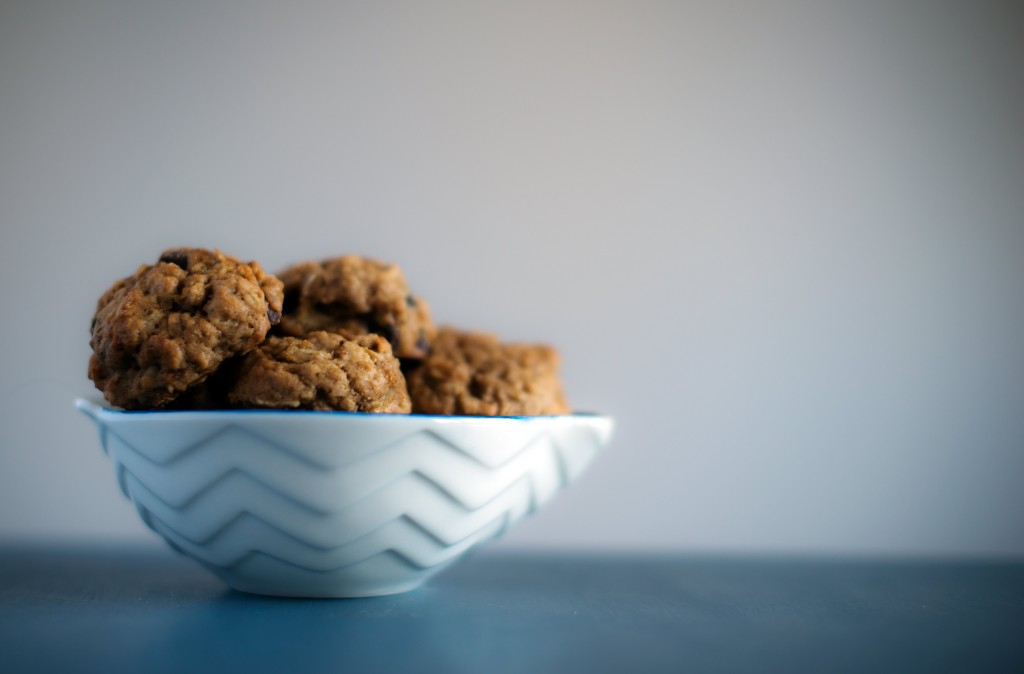 I photographed a beautiful birth last Monday night…and I still haven't processed it all. Birth is one of those beautiful, sacred experiences that most people only witness a handful of times. As I move more into the world of birth photography, I still can't believe I'm able to take part in these miracles month after month. Monday was a late night, a beautiful night, a night full of strength, primal energy, and the glorious first breaths of a new life. I'm already counting down the days to my next one. (You can see more pictures of the birth here).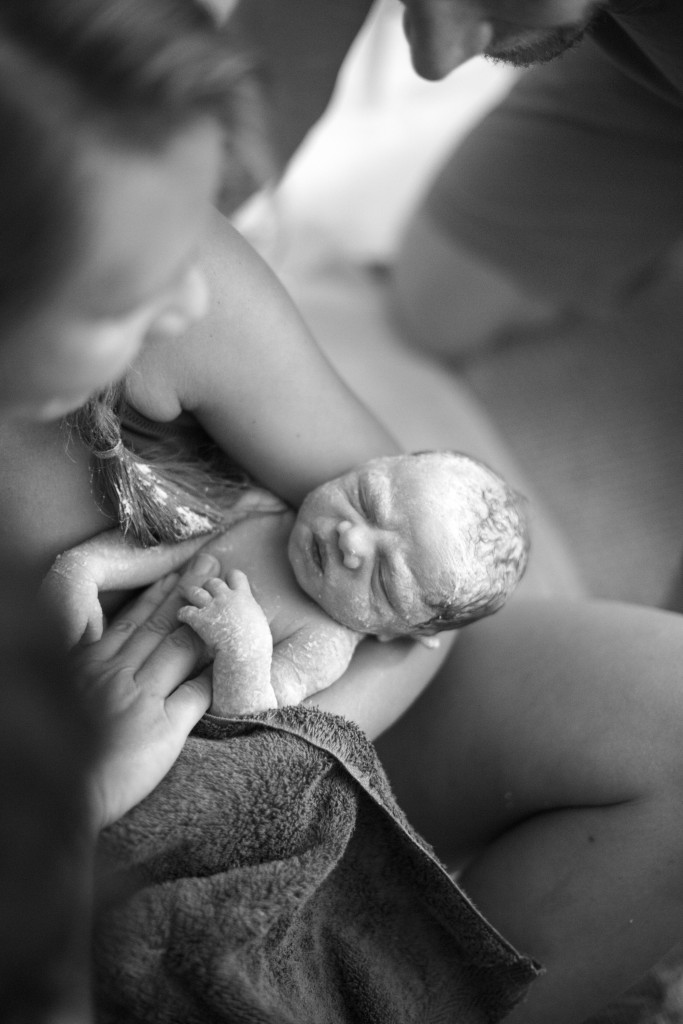 And so I filled my week with mothering, with editing, and with baking. Despite a VERY early cold snap a few weeks ago, Fall has seemingly left us again as recent days have been hot and the sun strong. But the change in weather hasn't stopped me from baking some of my favorite seasonal treats. These pear and dark chocolate oatmeal cookies are moist and wholesome. I used coconut sugar instead of brown sugar, and two ripe organic pears. I also threw in dark chocolate chips because you can never go wrong with oatmeal and dark chocolate. The batter was wetter than most, but when dropped by the spoonful onto a parchment-lined baking sheet, it rose beautifully and created the most perfect, chewy, oatmeal cookies. They would make the perfect mid-day snack and they sit lovely next to a cup of good coffee.
Pear and Dark Chocolate Oatmeal Cookies
1/2 cup butter, unsalted (room temperature)
3/4 cups coconut sugar (or brown sugar)
2 large pears, peeled and diced
2 eggs
1 cup whole wheat flour
1/2 teaspoon baking soda
1/2 teaspoon salt
1/2 teaspoon cinnamon
2 cups whole oats
In a medium bowl, beat together butter, sugar, and diced pears for about 3-4 minutes. Add in eggs and beat until just combined. In a separate bowl, whisk together flour, baking soda, salt and cinnamon. Fold in oats and chocolate chips. Add flour mixture to butter mixture and stir until combined. Dough will be very wet. Chill in refrigerator for 30 minutes.
Meanwhile, preheat oven to 350 F. Line two baking sheets with parchment paper. Drop dough by rounded tablespoons onto prepared cookie sheets. Bake for 8-10 minutes.