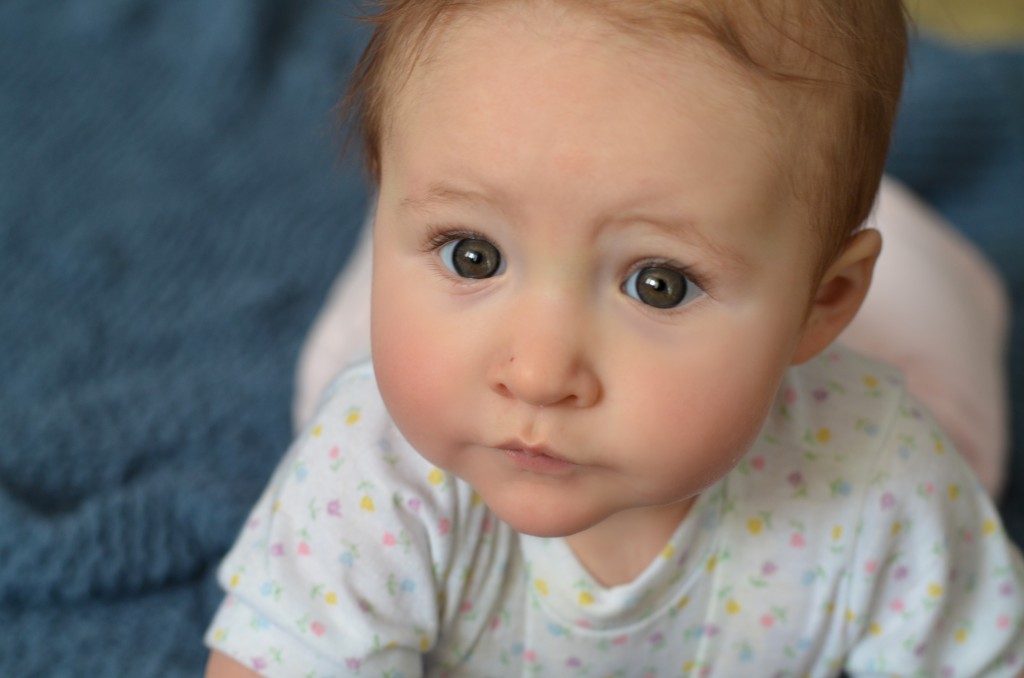 "a portrait of my daughter, once a week, every week, in 2014″
(And thanks to the ever lovely Jodi for inspiring us all…)
Suicide sucks. We lost Ryan's father four years ago. We lost my brother-in-law two years ago. Both in January, which makes an already cold month feel even colder. This is our first January with our daughter, and while she hasn't healed our wounds (we would never want to give her that burden) she has granted us the opportunity to look at January anew.
And we're seeing laughter.
She delights me with her toothy smile each morning. When Ryan brings her into the bedroom, we often end up laughing. Her clear delight in the nearing possibility of breastmilk makes me forget I've had yet another wakeful night.
She smiles at strangers and wins the hearts of those she meets. Our daughter is a charmer, and I can't wait to see the people she softens in the years to come.
And does she eat? Well, not really. She likes to stick stalks of broccoli into her mouth but still isn't keen on swallowing. And yes, that's still perfectly fine with me.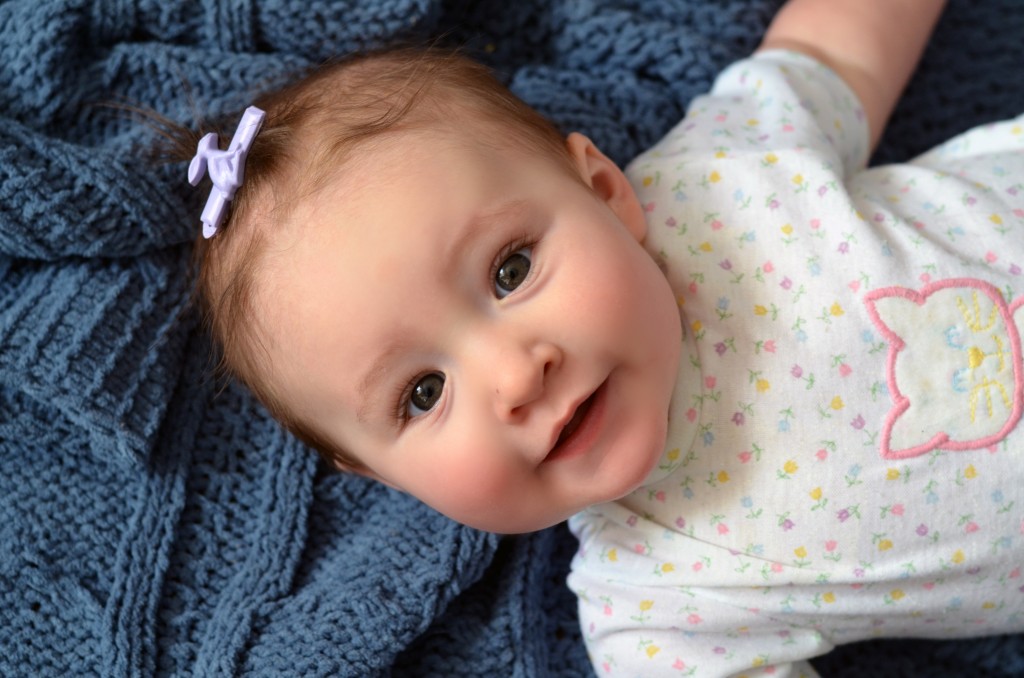 Much love to you guys this weekend. I'll be back on Monday with one of my favorite recipes: overnight refrigerator rolls.
Monet
Anecdotes and Apple Cores