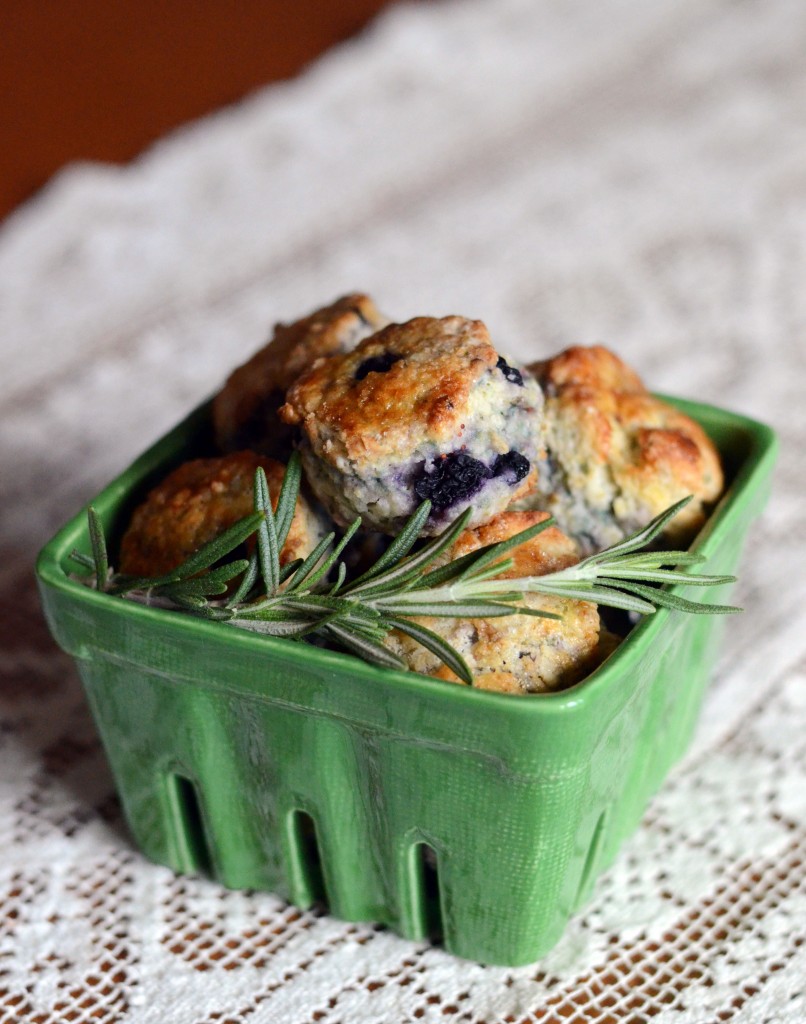 What lies ahead for us this week? Dinner with friends…two much-needed coffee dates…La Leche League…a night out with Ryan…memoir writing…bread baking…curtains (yes, I'm going to attempt to make curtains yet again). The list goes on, but I'll spare you the more arduous tasks. Without a doubt, a full week.
To make an already busy week feel even more daunting, we're exhausted. It's Sunday evening, and our sweet daughter DID NOT get the memo about the time change. For the first time, Ryan and I did not receive that much-coveted extra hour of sleep. And from what I've been told, we probably won't for a very long time.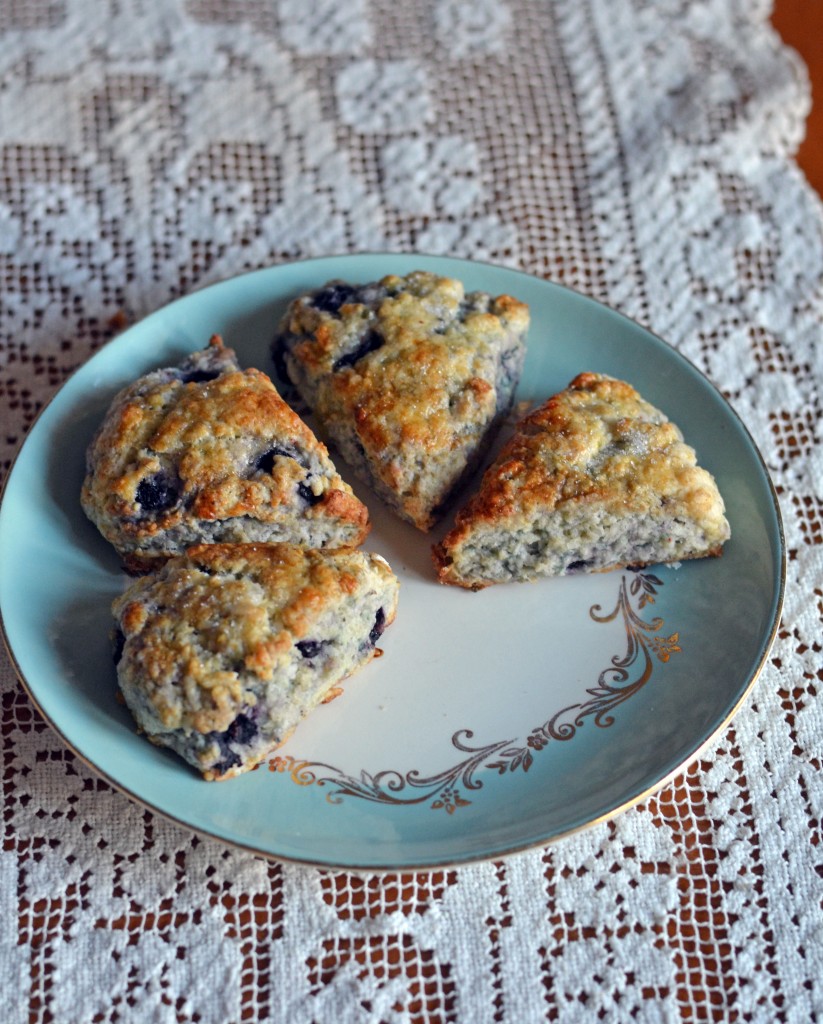 Thankfully, we had these blueberry rosemary scones to make our early Sunday morning feel a bit brighter. As much as I love blueberries during the summer, there's nothing like that bright burst of blue to whisk away the chill of a fall morning. These scones are subtlety sweet and made all the more flavorful with fresh rosemary. Our kitchen smelled heavenly as they rose and baked in our oven. And who doesn't like seeing plump berries and sprigs of herbs on their counter?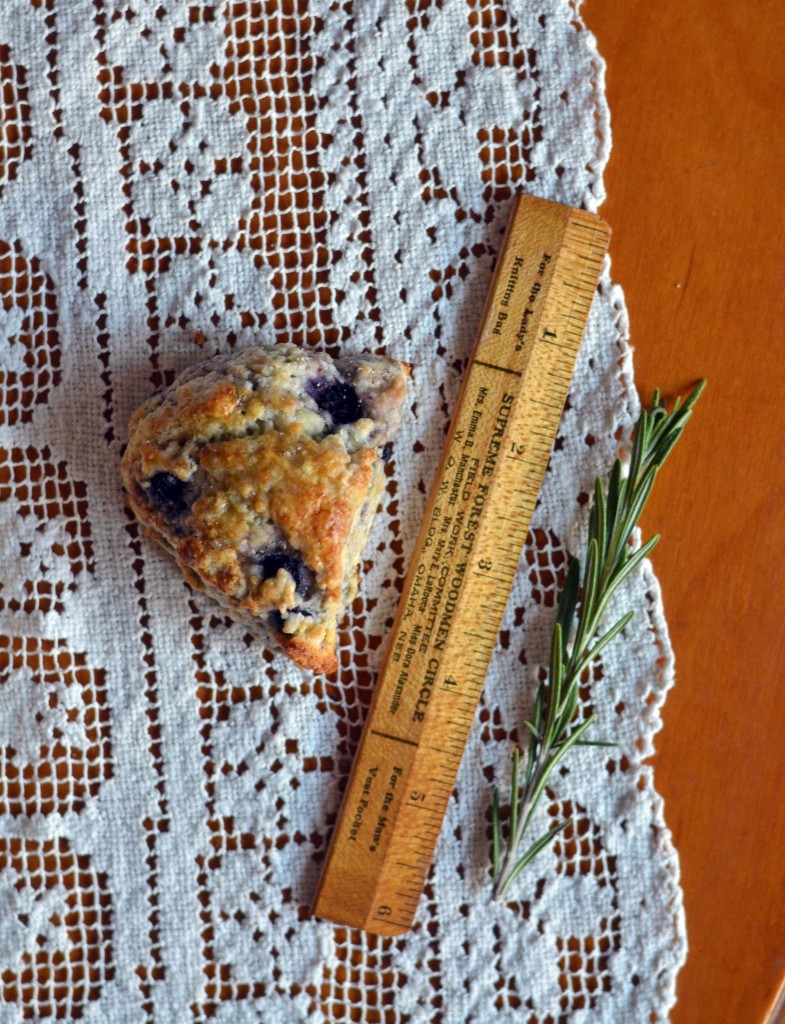 A few pointers if you're making scones for the first time: don't overwork the dough, use a very sharp biscuit cutter, and be sure that your oven is thoroughly preheated. If you follow these steps, your scones will rise wonderfully (and who doesn't prefer a well-risen scone?)
I'm entering these blueberry rosemary scones in a contest put on by the US Highbush Blueberry Council. Visit their website for more great recipes!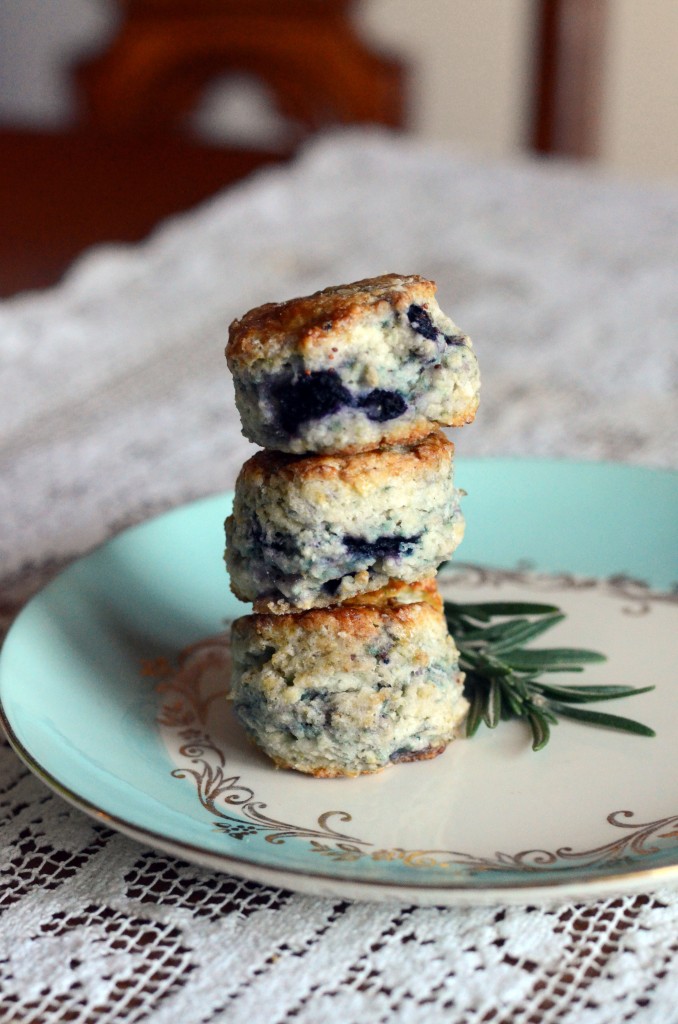 Blueberry Rosemary Scones
8 ounces all-purpose flour
3 teaspoons baking powder
1/2 teaspoon salt
1/2 stick (4 TBSP) butter, cubed
1/4 cup granulated sugar
1 tablespoon fresh rosemary, chopped
1/2 cup half-and-half (or heavy whipping cream)
1/2 cup winter fresh blueberries
1 egg yolk and a little milk, beaten together (for glaze)
Preheat your oven to 425 degrees Fahrenheit. Line a baking sheet with parchment paper.
In a large bowl, sift together flour, baking powder, and salt. Using your fingers, rub in butter until the mixture resembles small peas. Add in the sugar, chopped rosemary, and blueberries.
Make a deep well in the flour and pour in milk to make a soft, spongy dough. Knead the dough on a floured surface until just smooth. Press into a square or circle, about 1 inch thick, and use a well floured biscuit cutter to stamp out rounds (alternatively, you can use a knife to cut your scones into those classic wedges).
Brush the top of the scones with the lightly beaten egg and milk mixture. Sprinkle with additional sugar, if desired. Bake in preheated oven for 15 minutes or until well-risen and lightly browned. Cool on a wire rack or serve warm.
Monet
Anecdotes and Apple Cores