We have a few favorite places in Austin: Vintage Heart Coffee , Antonelli's Cheese Shop, Easy Tiger, and Enoteca Vespaio. When my little sister flew all the way from West Virginia to visit Ryan and me last week, we made a point to hit as many of our favorites as possible. Enoteca Vespaio is the place to grab dessert in Austin. Their pastry chefs are immensely talented, producing desserts that scream flavor, not sugar. While Noelle chose a sexy black and white brownie, I went for a seemingly simple cookie. But after my first bite, I was sold. Polenta and honey. Who would have thought? But the slight crunch of the polenta contrasted well with the complex yet slight sweetness of the honey. HOLY HEAVEN, I told Noelle, THESE ARE TOO GOOD. But because Enoteca Vespaio is located in South Austin (and I try to avoid driving and traffic as much as possible), I knew I had to recreate these cookies at home.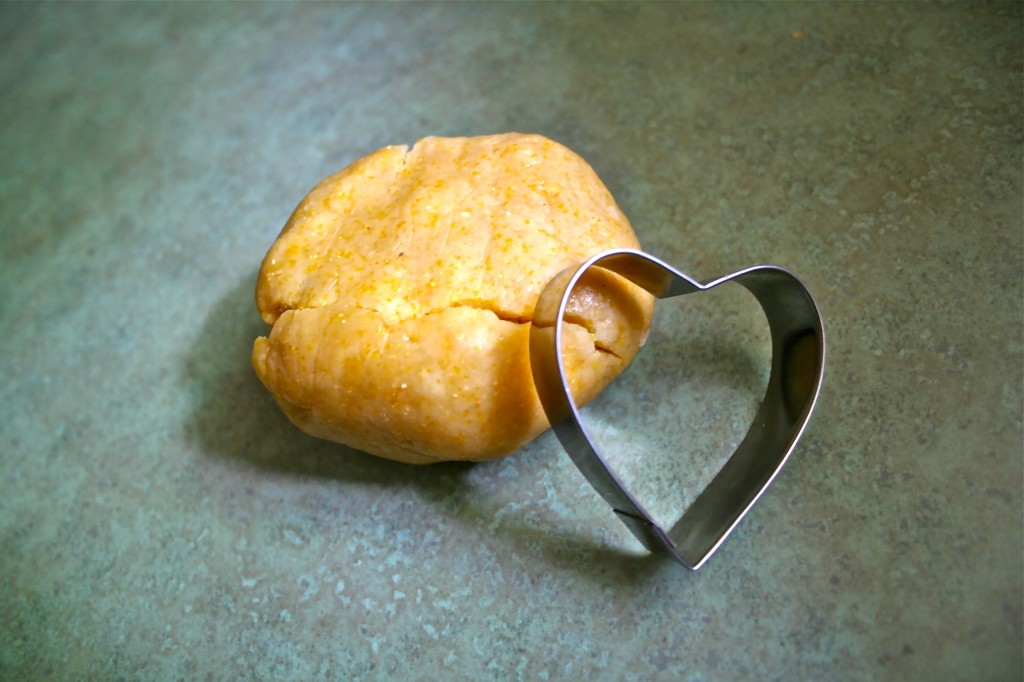 Recreating a baked good without a recipe always takes a few tries, but I finally found what I'd been hoping for. These polenta and honey cookies are ALMOST as good as what I got at Enoteca Vespaio (and that is actually saying quite a lot). They don't contain any sugar so if you like your cookies sweet and gooey, I suggest you try something else. But if you want a cookie both complex and unique then write this down and pull out your mixing bowls. But be forewarned: these cookies  have a  slightly grainy crunch from the polenta.  Some people (like my husband) aren't the biggest fans. But I think the crunch is a delightful change from the ordinary, and when coated with a thin layer of caramel, I can't help but deem these as favorites. And speaking of caramel…I made a big jar this weekend, and I'll be sharing the recipe, along with a chocolate cake, very soon. Until then, enjoy friends, family, and cookies!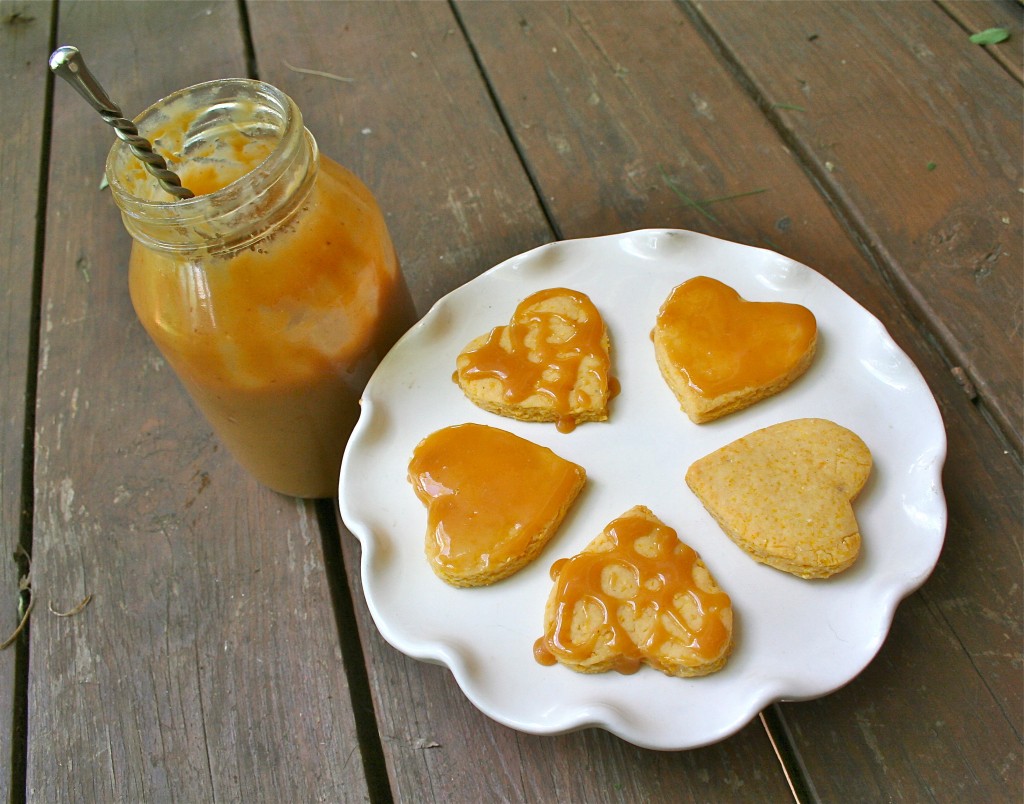 Polenta and Honey Cookies
1/2 cup finely ground polenta (cornmeal)
1 1/3 cups all-purpose flour
1/4 teaspoon salt
2 teaspoons baking powder
1/3 cup honey
1/2 cup butter, softened
1 egg
1/2 teaspoon almond or vanilla extract
1. Preheat your oven to 350 degrees Fahrenheit and line a baking sheet with parchment paper.
2. In a medium bowl, combine the polenta, flour, salt, and baking powder. Stir until thoroughly combined.
3. In a small bowl, beat together the softened butter and honey until creamy, about 3-4 minutes. Beat in the egg and stir in almond or vanilla extract. Fold in the wet ingredients into the dry ingredients until combined. Form into a ball, cover with plastic wrap, and allow to chill for at least one hour.
4. Roll out chilled dough on a lightly floured surface to 1/3 inch thickness. Cut with cookie cutters and place on prepared baking sheet. Bake for 10-15 minutes, or until lightly golden. Allow to cool 5 minutes on pan before removing to a wire rack.