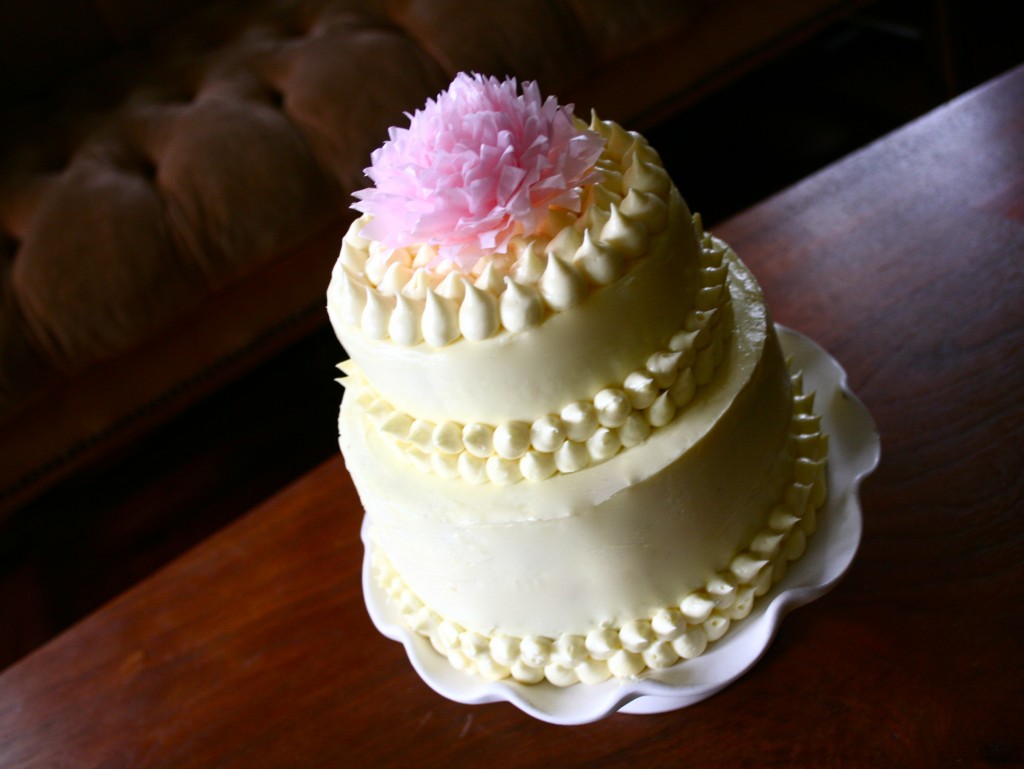 Anyone care for a slice of cake?
Because I'm having a Cake Stand party next Thursday night at my MOST favorite coffee shop in Austin: Vintage Heart.
From seven until nine on July 19th, I'll be slicing cake, sipping on a latte, and taking cake orders for the winter and spring seasons. I already have a few of my future brides slated to come and taste cake. While they sample, they'll also be lucky enough to look at the fabulous invites created by Beetlebum. And here's a solid piece of news: Beetlebum knows how to design a card! Forget all those over-crowded (and tacky) bridal shows. We're hosting our very own cake party, and I want you to be there.
And even if you aren't getting married, you should come.
Because who doesn't like cake and coffee and pretty pieces of paper? And there are over a thousand other reasons to order a cake.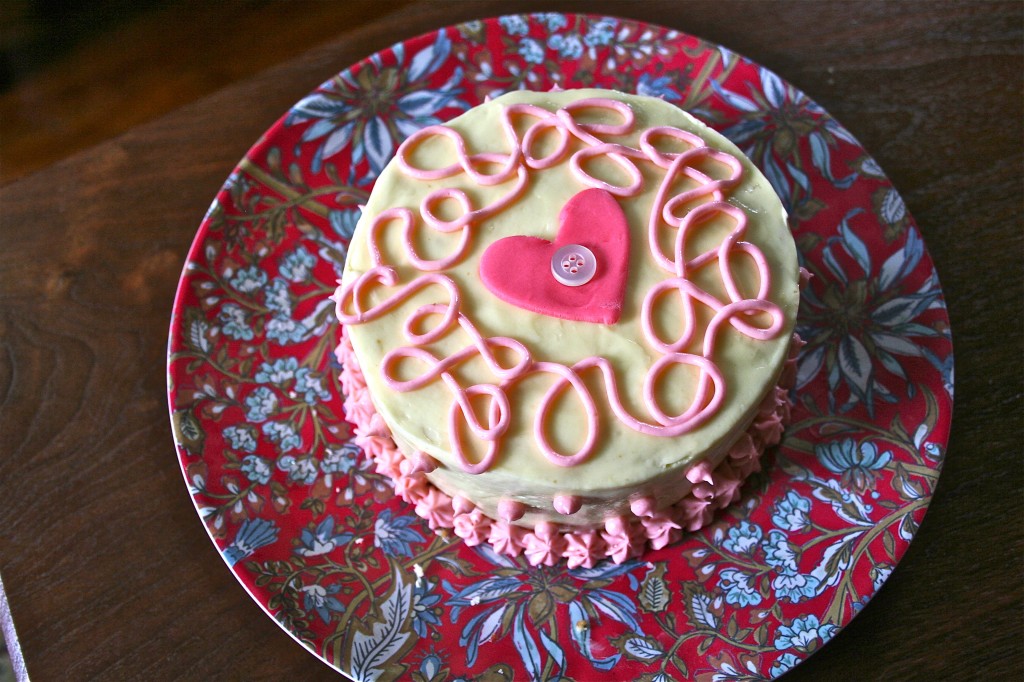 Maybe for a baby shower? Because God knows enough people are reproducing right now!
Or perhaps for a graduation? I will CERTAINLY be eating cake the day I receive my M.F.A degree.
Maybe for a dinner party? Spend your time shaving radishes or writing name cards.
Or perhaps you just want to share a cake with someone special. I made the button cake above for the sweetest coffee shop owner south of the Mason-Dixon line. You should have seen her smile.
So as you can see, there are a thousand reasons to eat cake.
And here's another: you're pretty darn special.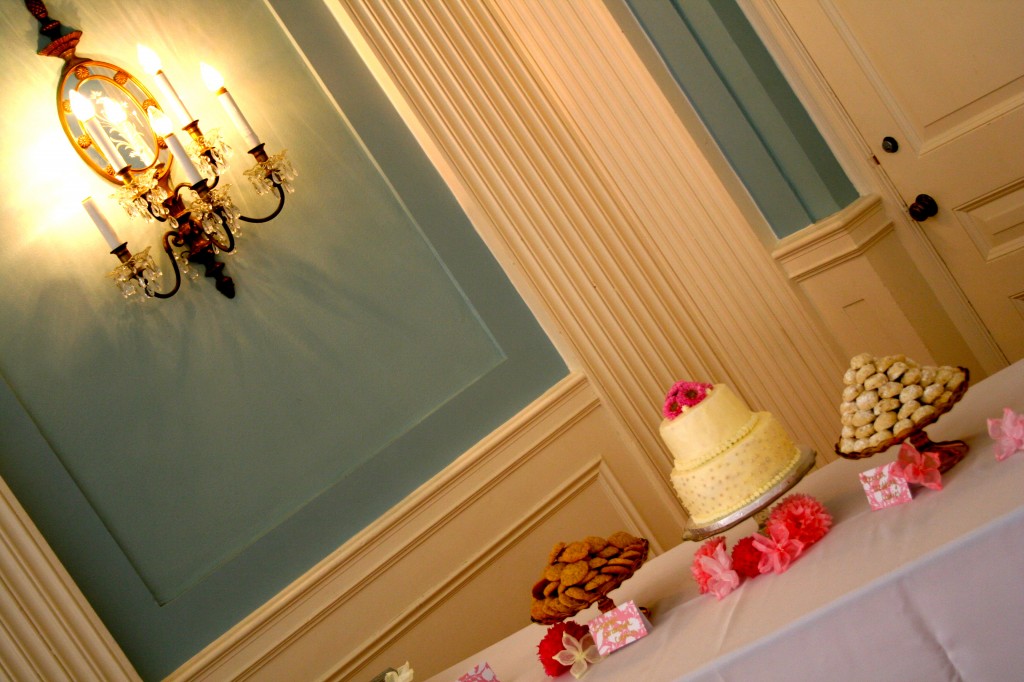 Plus, if you come to my cake party, I will get to meet you. And I love meeting new and old friends. Especially when we can sit together and listen to the sound of milk steaming and coffee seaping through paper filters.
So let me know if you'd like to attend my party (or if you'd like to order a cake). Email me at monet@cakestandbakes.com. I'll get back to you in less time than it takes to whip up one dozen egg yolks into the best French Meringue you've ever had.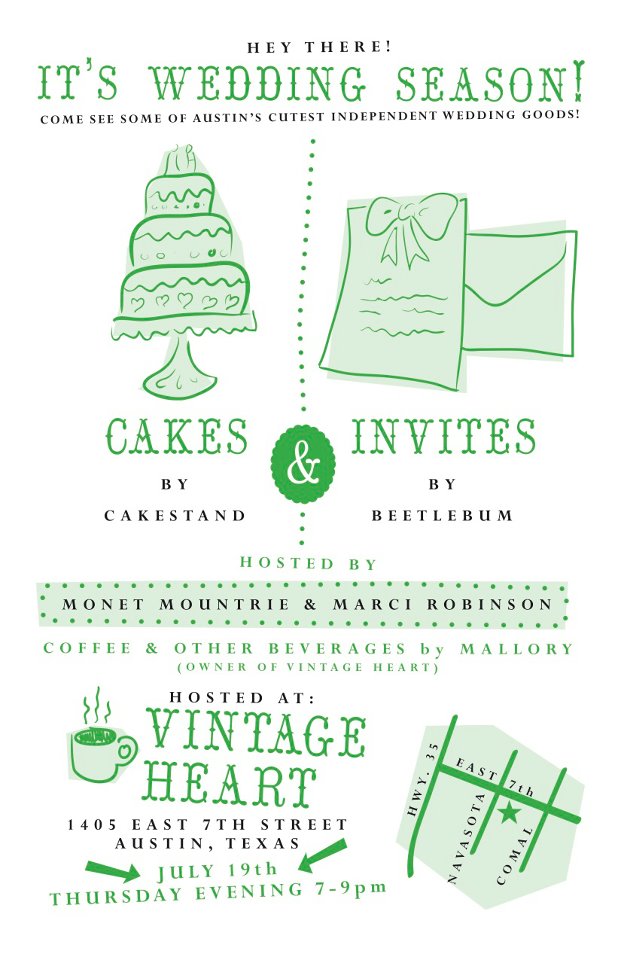 And for my readers that live hundreds or thousands of miles from Austin…here is a recipe I often use when baking cakes. This almond vanilla white cake is both strudy and moist. Perfect for eating and stacking.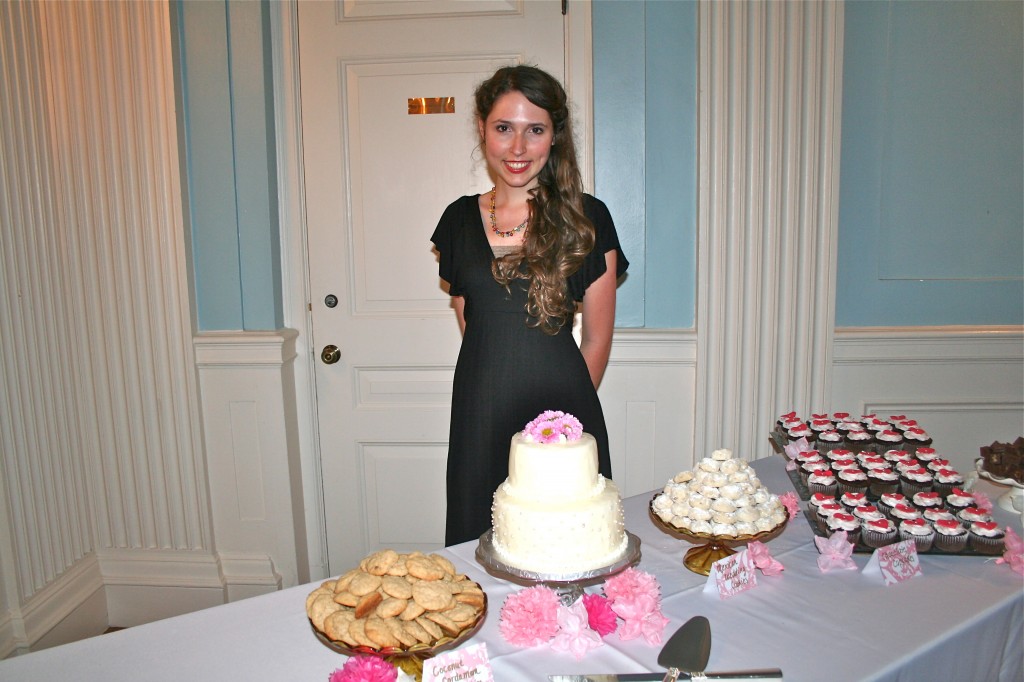 Vanilla Almond Cake
2 2/3 cups all purpose flour
1 tsp baking soda
1 tsp baking powder
1/2 tsp salt
2 cups sugar
1/2 cup butter (room temperature)
2  large egg
2 tsps vanilla extract
2 cups buttermilk
2 tsps almond extract
1. Preheat your oven to 350 degrees F. Line and grease two 9-inch cake pans.
2. In a small bowl, whisk together flour, baking soda, baking powder, and salt until well combined.
3. In the bowl of a stand mixer, cream butter and sugar until light and smooth, 4-6 minutes.
4. Add in the egg, almond extract, and vanilla extract and beat until smooth.
5. Add half of flour mixture, stir, pour in buttermilk, stir, and then add the remaining flour. Mix until well combined.
6. Distribute evenly into cake pans. Bake for 25-35 minutes, or until the cake slightly springs back when touched. Allow to cool completely before frosting.
Monet
Anecdotes and Apple Cores