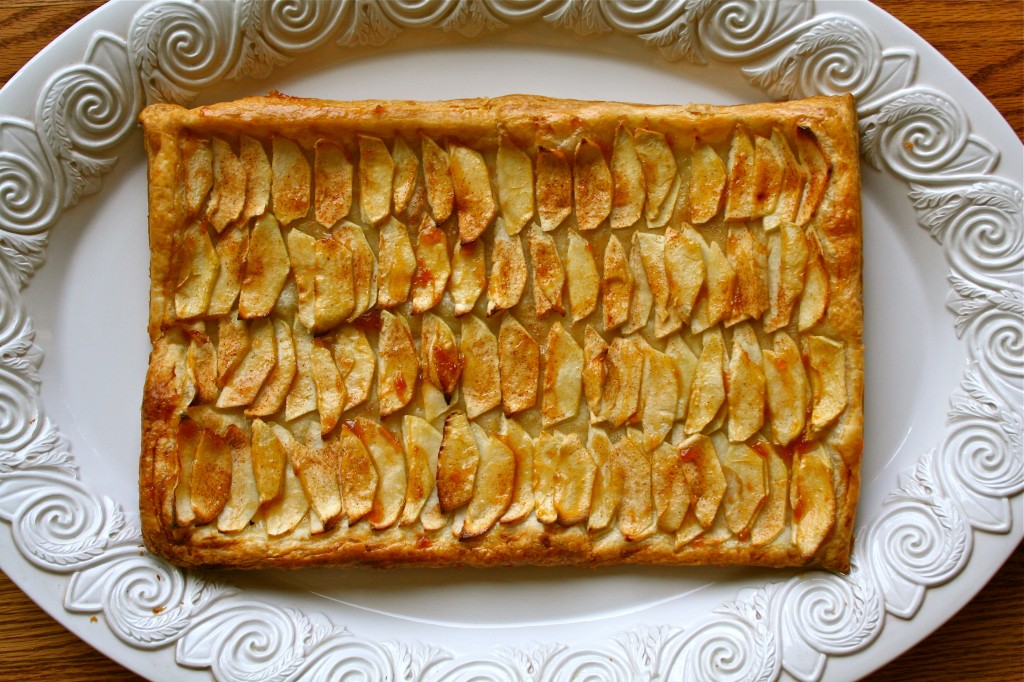 I spent the first part of my pregnancy making wedding cakes. A LOT of wedding cakes. We found out I was pregnant in early October, the beginning of wedding season in Austin, Texas. Just as my morning sickness began to set in, I had my first cake order to fulfill. What followed was two months of perseverance, prayer, and an amazing team made of my husband and a few special friends.
I couldn't stand the smell of sugar during the early stages of my pregnancy. And when you make a wedding cake, you use copious amounts of sugar. I would prop every window open and suck on a lemon while I was frosting a wedding cake. Ryan probably thought I was crazy, but it was the only way I could get through those long days of decorating. What I craved (instead of a vanilla cake with a rich buttercream) were the pastries and desserts we ate in Paris. In particular, my favorite: an apple croissant from Du Pain et Des Idées, the best bakery in Paris.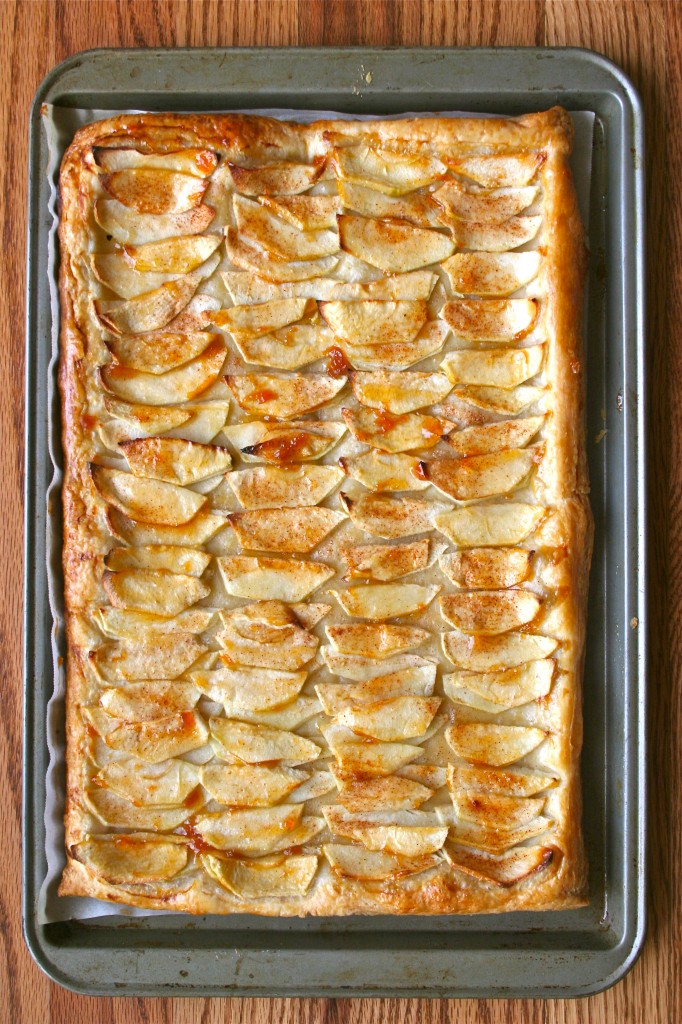 The apple croissants from Du Pain et Des Idées are made the traditional way: an organic apple is sliced in half, the skin left on, and it is wrapped, simply and elegantly, with a luxuriously flaky croissant dough. Once we found the bakery, I ate at least one every single day we were in Paris.
This simple french tart is just as delicious as my favorite pastry. With hardly any sugar in the recipe, the natural sweetness of the apple shines. I use Dufour Puff Pastry, and I highly recommend you shell out the extra four or five dollars to pick up a box. Quite simply, it is the best product available. And once you try it? You'll never go back.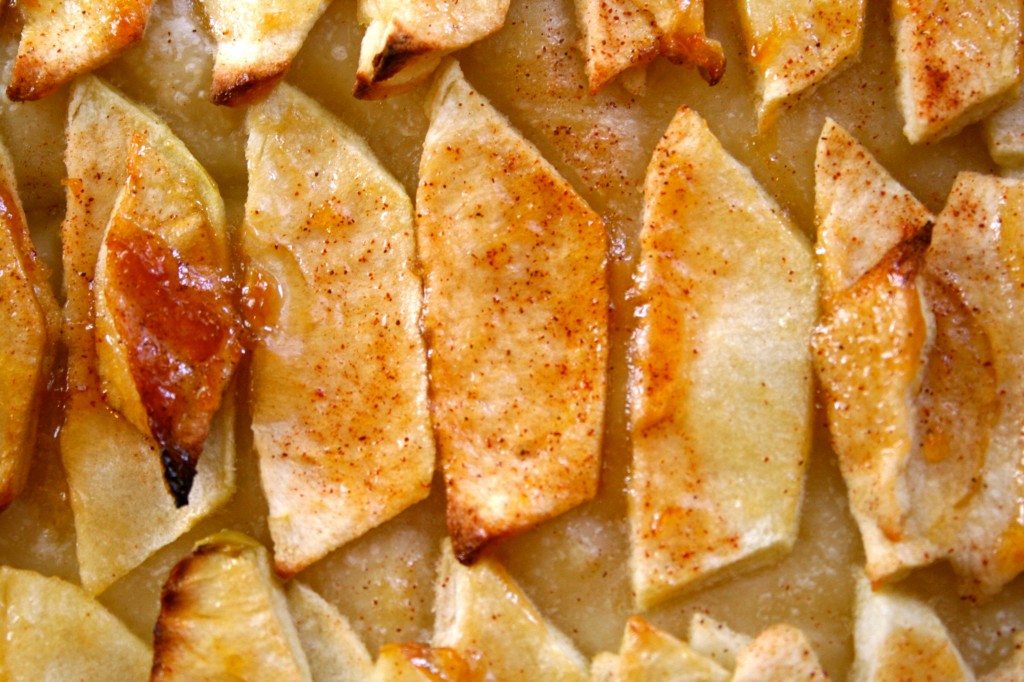 We're approaching 20 weeks, which means I'm almost half-way there, and we'll soon be finding out if we're having a little boy or girl. We've already chosen names: Lucille Amelia and Alden Robert. The names have ties to our family, and we like the old-fashioned feeling each evokes. At this point in my pregnancy, I'm feeling energized, almost too energized (thus the reason I'm awake at 6am on my day off), and I'm constantly hungry. Last night, I had to have one more slice of this french apple tart before going to bed. And I'm making my third batch of crepes in one week. One week! Needless to say, this baby has a french appetite.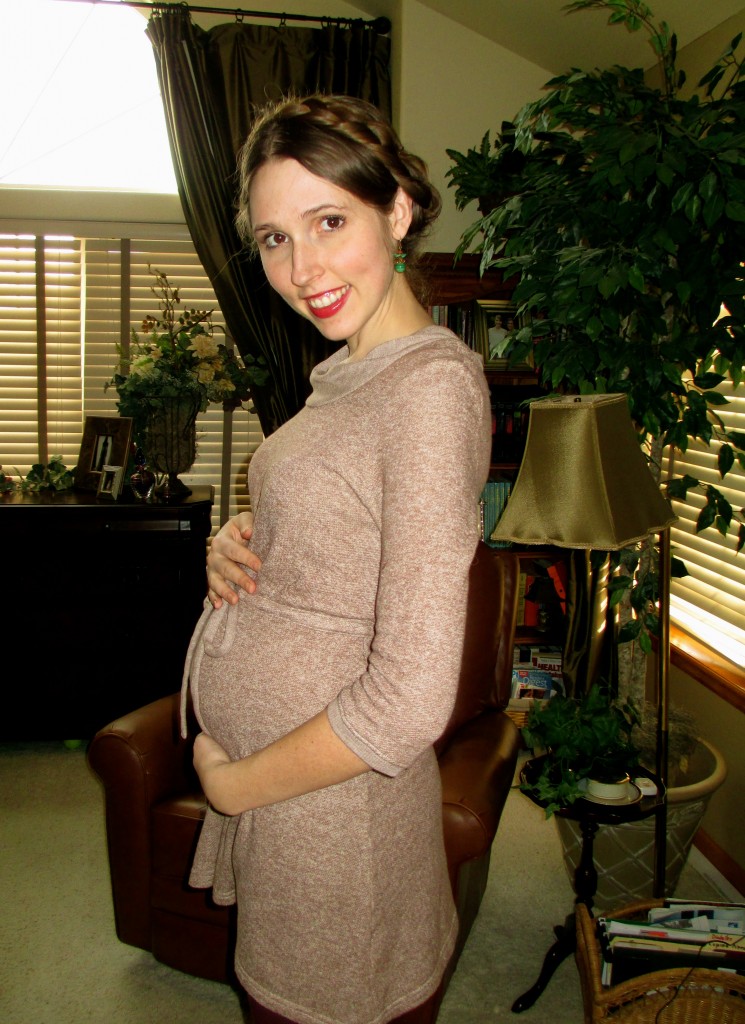 Simple French Apple Tart
1 package Dufour Puff Pastry
4 large granny smith apples, peeled and thinly sliced
2 TBSP butter, melted
2 TBSP sugar
1 teaspoon cinnamon
1/4 cup apricot jam, warmed
1. Follow the instructions on the back of the puff pastry packet. Allow at least 3 hours for your pastry to thaw in the refrigerator before beginning this recipe.
2. Preheat oven to 400 degrees Fahrenheit, and line a large cookie sheet with parchment paper. Carefully unfold puff pastry into rectangle, patching any broken parts. Slightly fold in the perimeter of the puff pastry (about 1/2 inch) to create the edge of your tart.
3. Arrange your thinly sliced apples in neat rows. There isn't a "right" way to do this, but the more careful you are, the prettier your tart will look. Brush the apples lightly with melted butter and sprinkle with sugar and cinnamon. Bake in oven for 40 minutes, or until the puff pastry is a rich golden brown.
4. Immediately brush the top of the tart with the warmed apricot jam. Serve with a dollop of vanilla ice-cream (if you'd like).
Monet
Anecdotes an Apple Cores