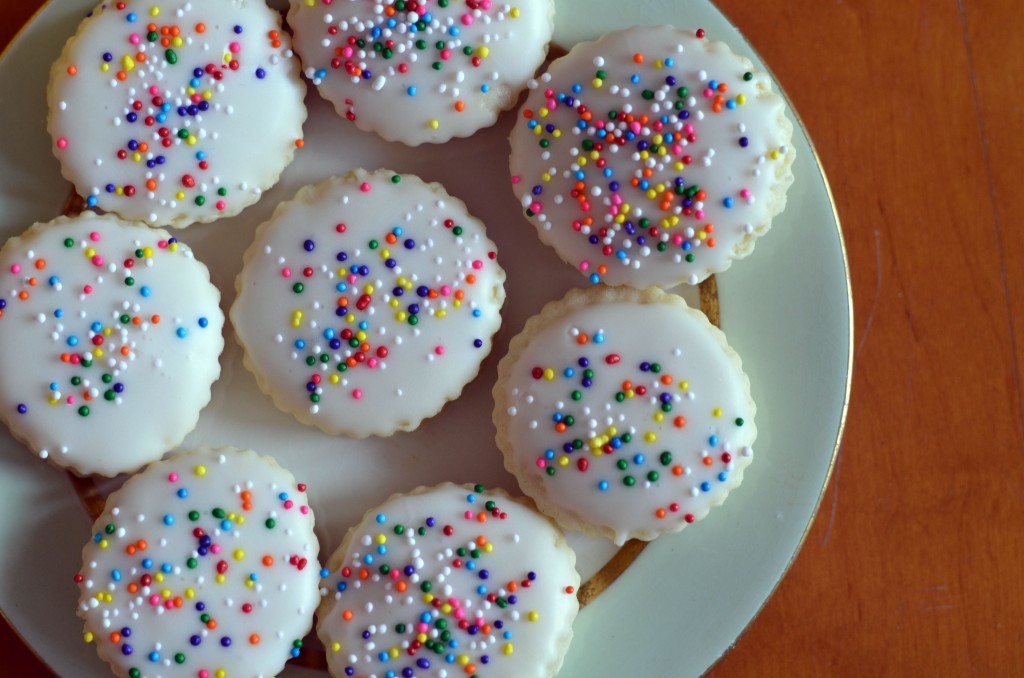 Both my mom and my sister called me last week to ask for this recipe. "It's on my blog," I said. They both called back five minutes later. I was wrong. And so I knew that I couldn't wait another week to share one of my most requested recipes. So here you are, friends and family! The Sour Cream Cut Out.
These cut out cookies are a holiday classic. Perfect for dunking into a mug of hot chocolate or for sitting beside a cup of coffee. Just waiting to be slathered in a rich white frosting, these cookies hold their shape incredibly well. And the dough? It's a JOY to roll this dough out on your kitchen counter. (I advise chilling the dough for thirty minutes before rolling, but I almost always run out of time…and I never have had a problem with sticking).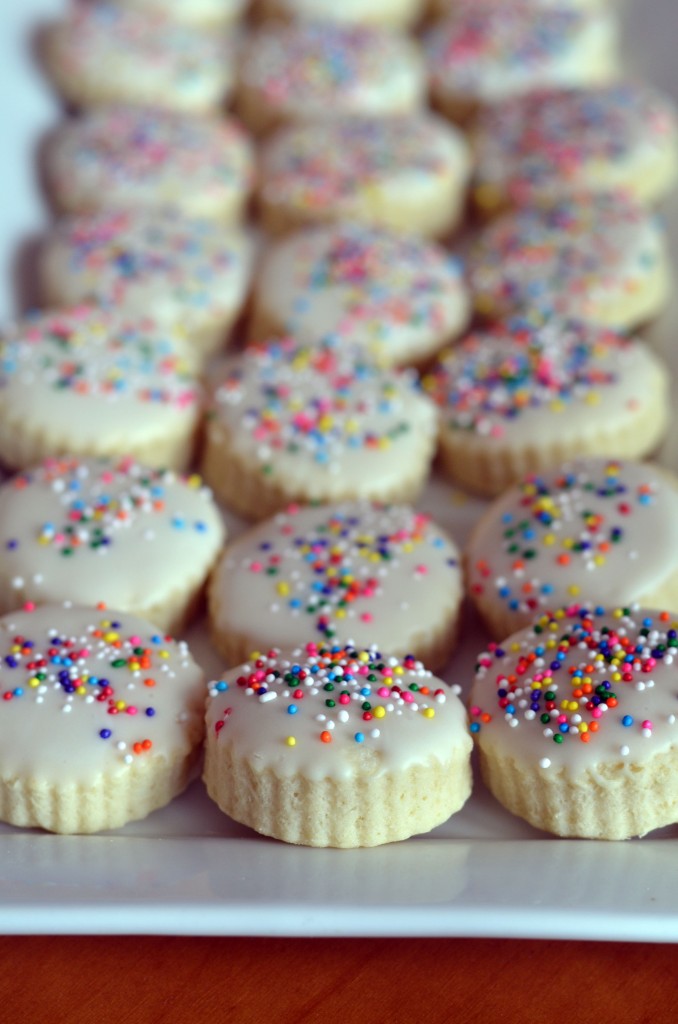 One cup of sugar for every six cups of flour means that your cookies won't be overly sweet. The sugar-overload can come from your frosting. My mom (who isn't a big fan of saccharine desserts) actually prefers these sour cream cut outs WITHOUT. The cake-like cookie is just sweet enough for her. But if you're like the rest of us, a light (or thick) slathering of royal icing makes these cut-outs even better.
And what about the key ingredient? Sour cream makes these cookies unbelievably soft…and adds just the slightest hint of tang. I'm tempted to try these with full fat Greek yogurt one year. I imagine the cookies would turn out well. Let me know if you give it a try!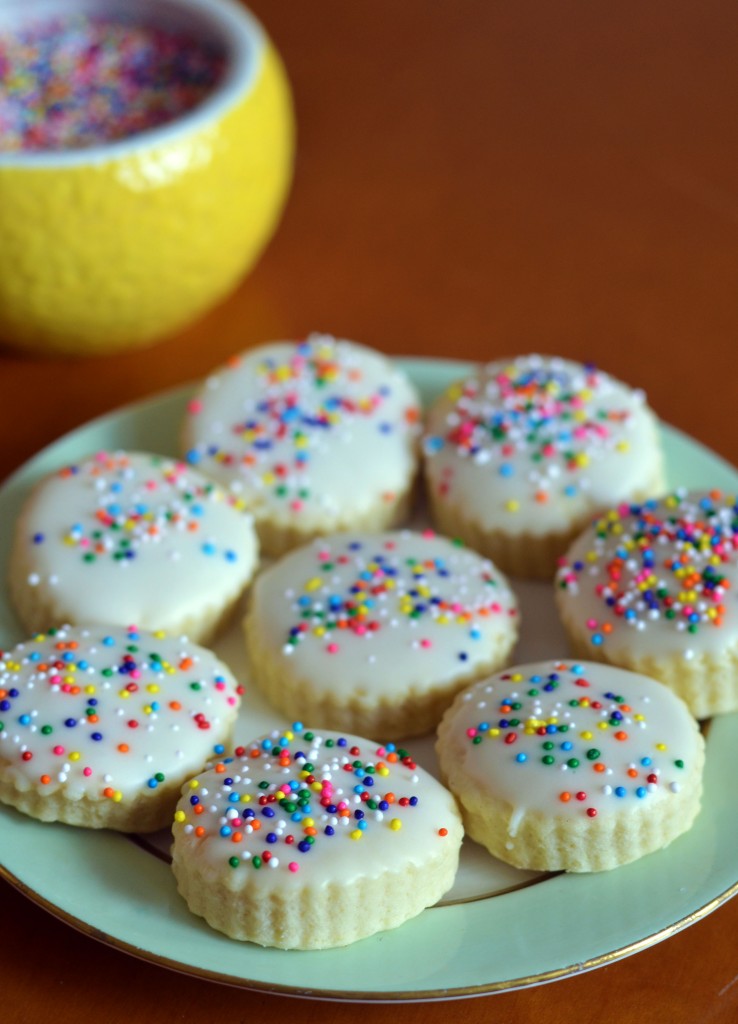 We made a big batch of these for our first annual cookie exchange. We swapped cookies with old and new friends on Saturday night. Lucy delighted in being passed from person to person, and I think we were all impressed with our array of baked treats.
I hope everyone has a blessed Christmas week. I'll be sharing a new weekly segment on Thursday…so be sure to stop by!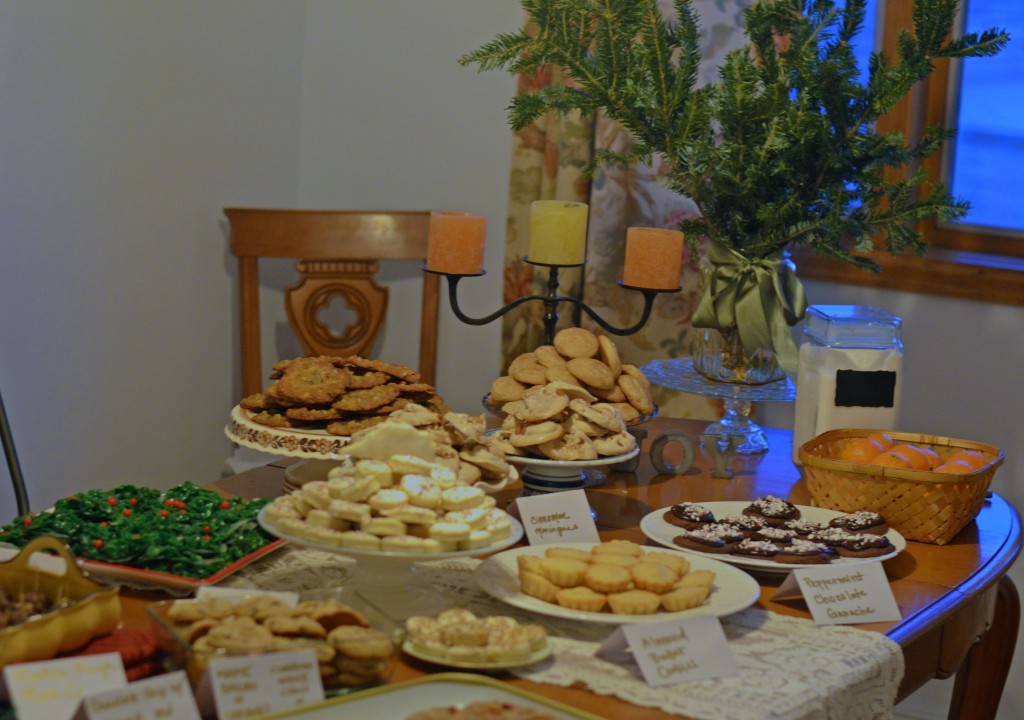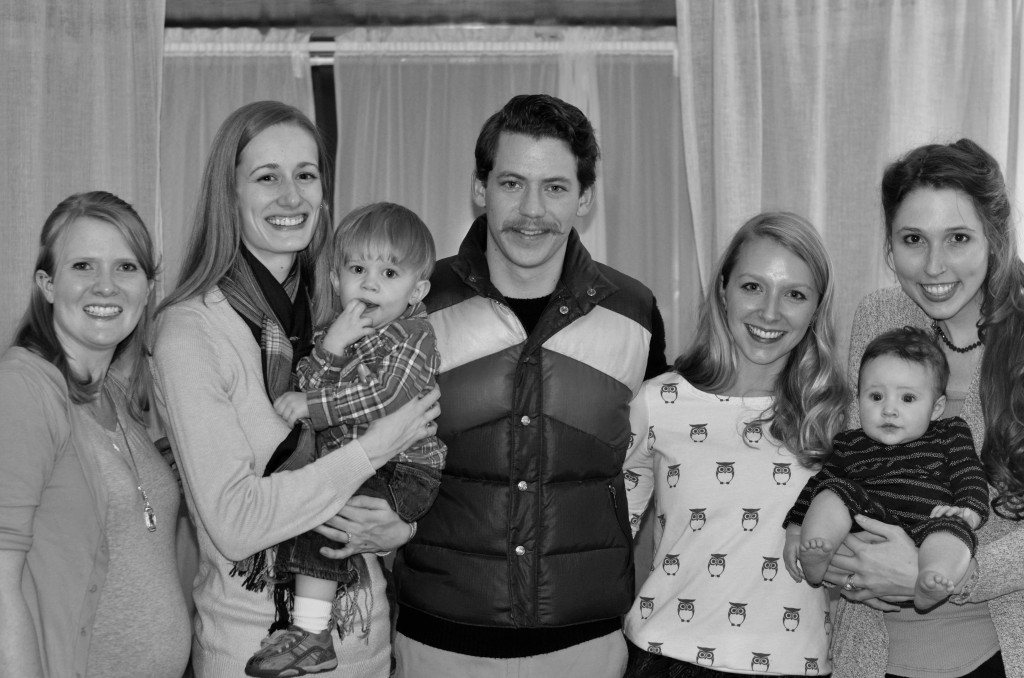 Sour Cream Cut Out Cookies
2 sticks butter (softened to room temperature)
1 cup granulated sugar
2 eggs
1 cup sour cream
1-2 tsp vanilla or almond extract
1 tsp baking soda
1 tsp baking powder
1/2 salt
6 cups sifted cake flour (all-purpose flour works if you're in a pinch)
Using a stand mixer, cream together your butter and sugar until smooth (2-3 minutes).  Add in one egg at a time, mixing well after each addition.  Stir in the sour cream and vanilla and beat until smooth and well-combined.
Whisk together your dry ingredients in a separate bowl.  Gradually add flour mixture to butter mixture to form a dough that is stiff enough to roll out.  (You may need to add more or less flour). Refrigerate your dough for 30 minutes before rolling out.
Preheat your oven to 375 degrees Fahrenheit.  Roll out your dough to 1/4 inch thickness on a well-floured surface.  Cut into shapes of all sizes and varieties!  Place on an parchment lined cookie sheet and bake in preheated oven for 8-10 minutes.